Grab your weed, grab your snacks, there's going to be a "Lord Of The Rings" TV series
After tallying around 20 whopping hours of cinematic Middle Earth ass-numbing entertainment, Amazon is giving you more Lord of The Rings.

After making it through an epic-lengthed trilogy. After revisiting it with another three-parter, a prequel stretched out of the shortest volume. After tallying around 20 whopping hours of cinematic Middle Earth ass-numbing entertainment, Amazon Studios knew exactly what you were thinking: I definitely need to watch another adaptation of the Lord of the Rings.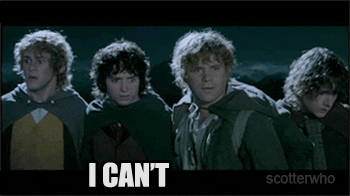 After a week of speculation, Amazon Studios confirmed rumors that they have been developing a new series based on JRR Tolkien's Lord of the Rings saga. The show will debut on their Amazon Prime Video service. Given how extensively the series had been covered by Peter Jackson's films, Amazon stated that their series would be original material, launching off the lore in a new direction. That new direction is a prequel. Yeah, I know, another prequel to something. Original doesn't always mean 'original.'
"The Lord of the Rings is a cultural phenomenon that has captured the imagination of generations of fans through literature and the big screen," said Amazon Studios' Sharon Tal Yguado in a statement. "We are honored to be working with the Tolkien Estate and Trust, HarperCollins and New Line on this exciting collaboration for television and are thrilled to be taking The Lord of the Rings fans on a new epic journey in Middle Earth."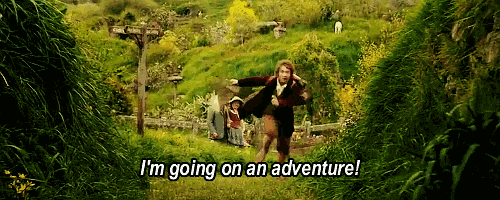 Amazon Studios and Amazon Prime Studios have had some minor successes. Primarily they are with programs with comedian Jill Soloway, like the Emmy Award-winning series Transparent and dark horse comedy I Love Dick. Amazon has also been feeling out programs adapted from geekier properties like The Man in The High Castle and another live action go at The Tick.
Competing with other streaming services like Netflix and Hulu, it seems with this deal that Amazon is looking for an edge against one of the most successful shows in prestige TV: HBO's high fantasy Game of Thrones. Because Robert Jordan died before completing Wheel of Time and Sony screwed the pooch with their adaptation of Stephen King's Dark Tower series (Sony you bums, you absolute bums), Amazon has decided to go right to the most obvious rival to Westeros. The source of all this dungeons and dragons tomfoolery back in Tolkien's Middle Earth.
So far Amazon hasn't announced much more about the show itself other than it being set before the events of the Fellowship of the Rings. How young and how hot Gandalf will be in this iteration, only time will tell. Until then, bust out that Hobbit pipe, pop in a blu-ray of the Ralph Bakshi movie and go on your own unexpected journey.