Your mother deserves a present to help her relax this Mother's Day after putting up with you for all these years. But that doesn't mean you have to smoke mom up and have her in bed by 6. Amidst all the highly potent cannabis concentrates and killer rigs that knock you out after just one hit, there are pot products that cater to getting moms high in manageable doses. To make this Mother's Day a day she will never forget, here are the best Mother's Day weed gifts available for the most special woman in your life.
1. Atmos Jump Vaporizer
As far as vaporizers go, the Atmos Jump is one of the best Mother's Day weed gifts thanks to its simplicity. It's also good for your wallet, thanks to its attractive price tag. The Atmos Jump is not one of those expensive, high-tech vapes that will take mom months to figure out. Whether mommy dearest has errands to run or wants to be uplifted while walking into work, the Atmos Jump is purse-portable and easy to use on-the-go. Not to mention, it features an auto shut-off mode, in case mom forgets to turn it off again.
2. The CBD Lit Kit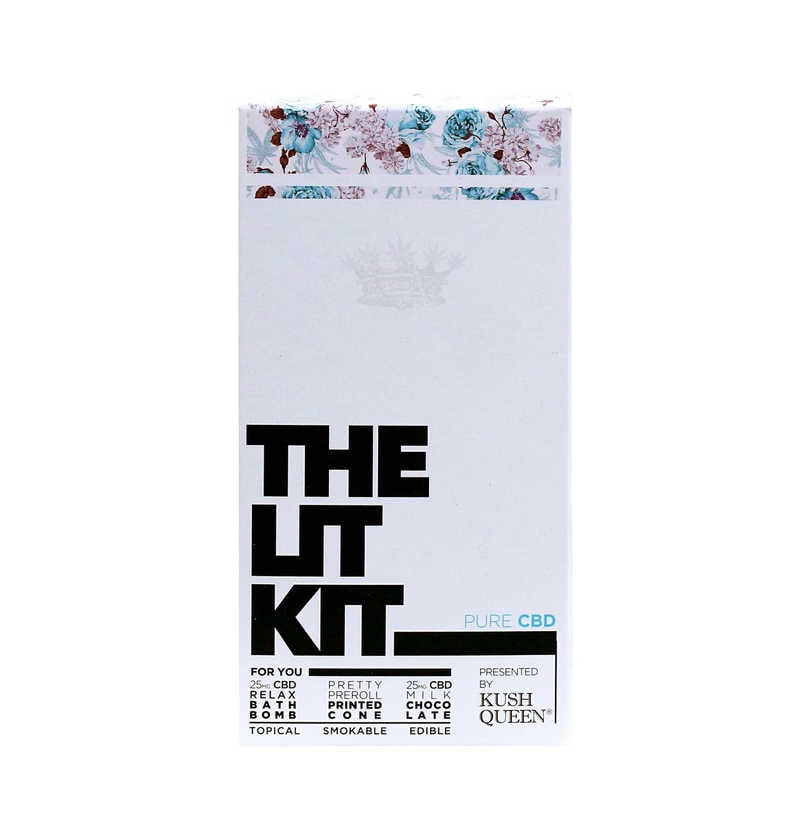 What better way to get mom gently lit this Mother's Day than with a Lit Kit? The CBD Lit Kit from Kush Queen Shop is one of the best Mother's Day weed gifts not just because it's affordable, but also because it comes with the best forms of relaxation around. In addition to a Relax bath bomb, which contains a soft 25mg dose of CBD, the CBD Lit Kit comes with a 25mg CBD milk chocolate and a pretty pre-rolled cone. Mom might not get that dream vacation she's been begging for, but smoking her favorite strain in the tub, eating chocolate, and soaking up essential oils has got to be the next best thing.
3. Grav Labs Jane West 3.75″ Spoon Swoopy

No matter the holiday, you can't go wrong with gifting mom with a spoon pipe, like the lovely Spoon Swoopy, made by Grav Labs and designed by Jane West. Spoon pipes, unlike bongs or steamrollers, won't get mom Snoop Dogg stoned after just one hit. They deliver a gradual high, meaning mommy dearest can have better control over her buzz and decide for herself when she's had enough sweet and mellow pulls. Plus, they are super low-maintenance and easy to use, making medicating with the herb one less chore for mom this Mother's Day.
4. Stillwater Gentle Green Tea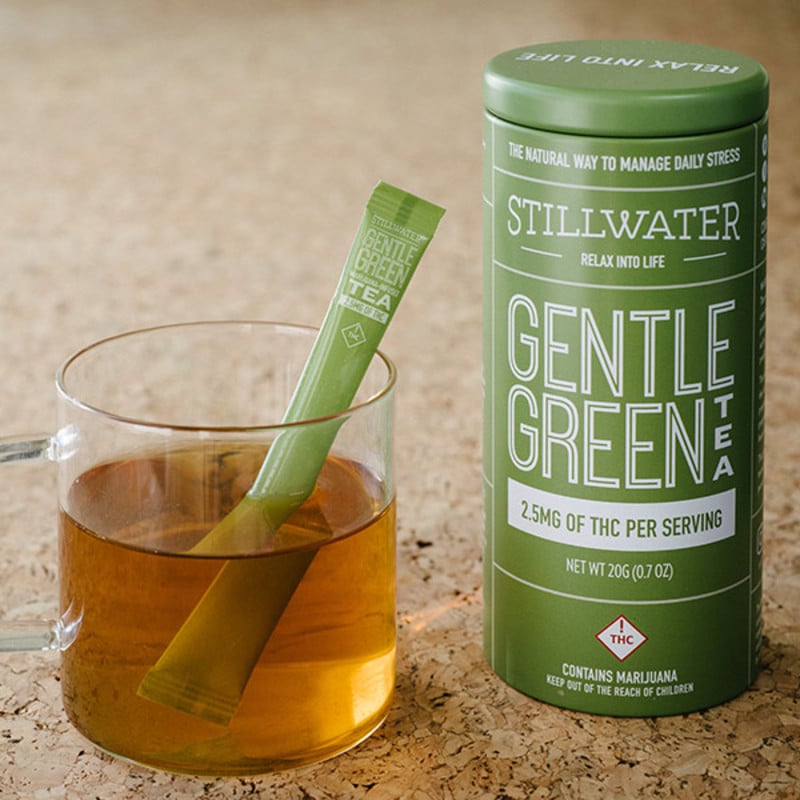 If mom likes her tea as much as her weed, then she'll fall in love with Stillwater's Gentle Green tea this Mother's Day. Featuring a delicate 2.5 mg dose of THC and CBD per serving, Gentle Green relieves stress by the sip. Rather than getting mom too lit, Gentle Green provides the perfect pick-me-up and a sense of calm to boot. According to Stillwater, it's just like yoga in a cup.
5. MagicalButter Machine 2

Does your mom enjoy baking? Or, is she looking for a new, smokeless way to enjoy her favorite herb? If so, then the MagicalButter Machine 2 is by far one of the best Mother's Day weed gifts. Using the MB Machine 2, mom can quickly and easily infuse butter to make low-dose edibles from home with a press of a button. But that's not all. With the MB Machine 2, mom can also create lotions, oils, and more.
6. Mother & Clone Sublingual Nano Spray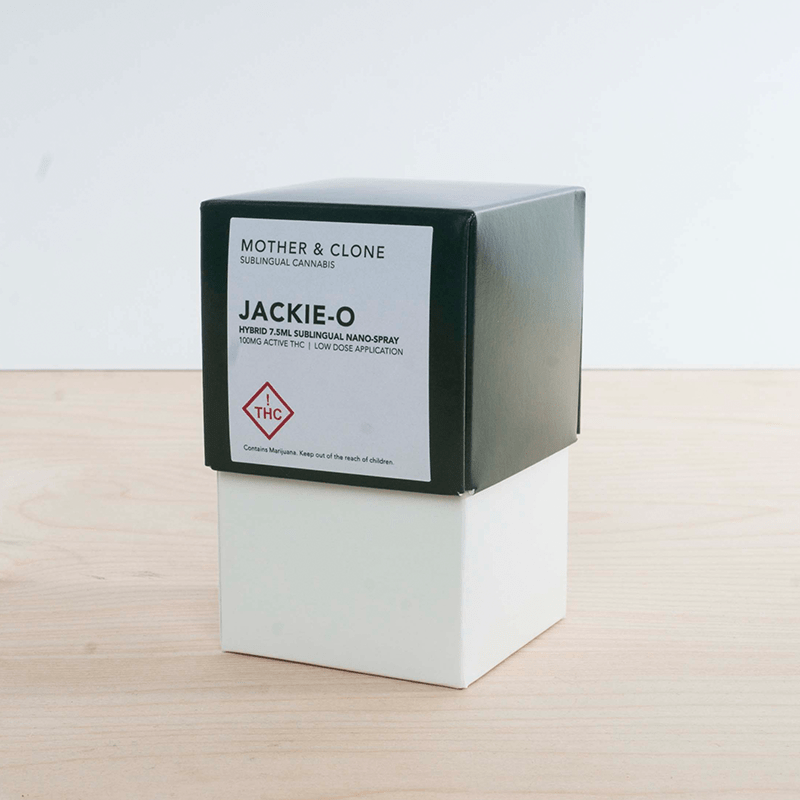 Mother & Clone Sublingual Nano Sprays, are just what every mom needs to get gently lit this Mother's Day. Thanks to their low THC dosage and 60-second reaction time, using Mother & Clone Sublingual Nano Sprays, mom can stack her dose how she likes it best. Available in Lemon Haze, a Sativa strain, Jackie-O, a hybrid strain, and G.D.P., an indica strain, Mother & Clone Nano Sprays are designed to be sprayed conveniently under the tongue. They also feature a discreet and compact packaging so that mom can carry her Sublingual Nano Spray of choice in her purse on-the-go without any worries.
7. Shine 24k Gold Cone

If you want mom to feel like a real queen this year, you don't need fancy jewelry or several M's in your bank account to do it. For one of the best Mother's Day weed gifts, especially if mom likes the finer things in life, look no further than the Shine 24k Gold Cone. Cones hold a generous amount of herb, so mom will be able to smoke on this beauty for days. Not to mention, this golden cone comes pre-rolled, so she won't have to do any of the work, except for loading the herb and adding the flame.