The 5 most discreet ways to stay baked on 420
No need to let your high fade while you're out and about.
420 is a day of celebration for herbivores near and far. But, unfortunately, not everyone lives in a place as liberal as Denver or Venice Beach—which we can anticipate will have clouds of weed smoke above them today. Some of us might need a sneakier way to celebrate, especially if we've got a commitment. Luckily, whether that's a 9 to 5 or a long shift at the restaurant, we've got you covered. Here are 5 discreet ways to get high on 420.
1. Start the morning with weed lube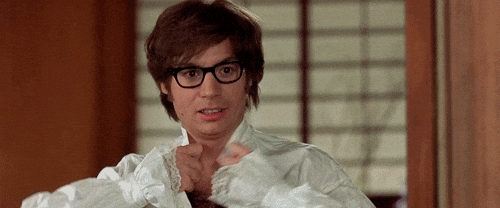 If you have a partner (or if you don't), consider starting the day by indulging in some cannabis lube. This one isn't, um, hard, to figure out. And it's certainly one of the most discreet ways to get high. This kind of lubricant uses cannabis to stimulate your sensitive parts, which makes for an extra intense and pleasurable experience that'll have you buzzing well into the day.
2.  Get buzzin' with cannabis-infused coffee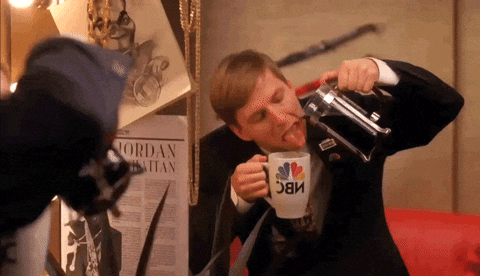 What's better than a hot cuppa joe in the morning? A hot cuppa cannabis-infused-java, of course. This beautiful creation will help you ease into the day by providing a perfect caffeine-cannabis buzz. A variety of different ganja-java blends are available for purchase, but if you're feeling adventurous you can always make your own and it's actually pretty simple.
You'll need some butter, water, coffee and about half a gram of weed. Just grind up the cannabis til it's super fine, boil 3 cups of water in a stove pan, add 2 tablespoons of butter to the water, add the weed and stir frequently. Make sure you start this process as soon as you wake up (or right after you've accomplished #1 on this list, if you choose to include it in your 420 game plan) because you need to let the water, butter and weed boil for about 40 minutes. Strain the plant matter out and use the water, butter and weed mixture to make your coffee. You can savor this herb-bean blend on your commute, in a meeting or literally anywhere else making it one of the most convenient and discreet ways to get high. If this sounds strenuous, a cannabis oil diffuser will shorten the prep time.
3. Keep a one-hitter pipe handy
If you love everything about smoking grinded up nugs—from the smell and taste to the high—you're not going to want to give that up on 420. Not only are one-hitters convenient and small enough to throw in your pocket or purse, they are one of the fastest and most discreet ways to get high when you're in public or on the go. Additionally, the short shaft on one-hitters makes for delicious and delicate herbal smoke in one convenient hit. And they are resistant to cracks and stress caused by heat, which means you'll have it for years to come.
4. Dab on the go with a wax pen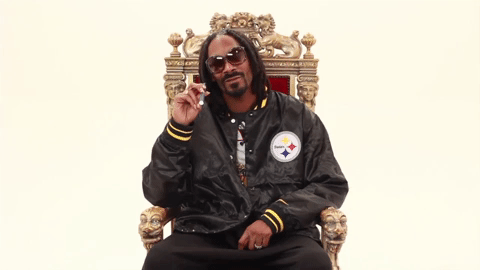 If you don't have the luxury (or guts, we're not judging!) to smoke in public, a vaporizer is one of the most discreet ways to get high on 420. A wax pen is a vaporizer specifically designed to vaporize weed concentrates. Made up of atomizers, heating coils and a mouthpiece, these pens feature tanks that can hold significant amounts of concentrates. You probably won't even need to reload yours before the end of the day.
These hassle-free pens are one of the most discreet ways to get high because they're incredibly compact and don't leave a weed smell in the air. Many portable vaporizers are compatible with dry herbs too if you're not much of a dabber. Along with the sheer convenience, vaporizers are also a healthier alternative to smoking.
5. Satisfy your munchies with edibles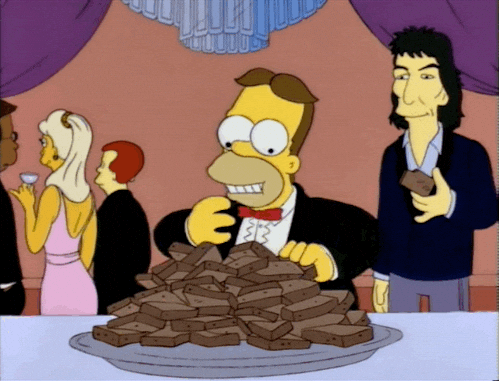 So you've made it through the morning and then lunchtime creeps up. You've probably got the munchies and you can start to feel your high fading. Aside from making you feel your best, endocannabinoids in weed also help regulate your metabolism and make you hungry. Why not kill two birds with one stone by eating and getting high at the same time?
Whether this is in the form of gummies, cookies or something as inconspicuous as salad dressing, edibles are a no-brainer when it comes to discreet ways to get high. You can order edibles online or make your own cannabutter at-home when baking cookies. Salad dressing is a really good option too because who would ever suspect that your zesty Italian dressing is getting you stoned? Just remember, it's important to know your tolerance. Consider waiting til' the end of your lunch hour before eating another cookie.