If you want to win their heart, make them treats infused with weed
This Valentines Day, do something that they won't forget and make them food infused with weed.

There are many ways to say "I love you," but the best love language of all is baking with weed. What could be more thoughtful than infusing custom delicacies with the tantalizing cannabis butter? With Valentine's Day approaching fast, now's the perfect time to slip on that apron and whip up something exquisite.  Whether it's for your wife, husband, boyfriend, girlfriend or you're just trying to comfort yourself in perpetual singledom  MagicalButter Valentine's Bundle comes with everything you need to make mouth-watering, weed-infused baked goods.
MB is offering their exclusive Valentine's Bundle throughout the entire month of February. Through the power of seduction and a high-arousal cannabis strain like Asian Fantasy, not only will you steal their hungry heart through their stomach, but you'll also get them pleasantly buzzed. For $189.99, the MagicalButter Valentine's Bundle features all the essentials to make someone swoon.
The MB2e 110v Machine
The MB2e 110v Machine, aka the world's first countertop Botanical Extractor™, is where the magic happens. When it comes to the art of home infusions, MagicalButter is a lifesaver. The process of making cannabis butter on your own is intensive. Not to mention, the process of making edibles is often a gamble. More often than not, unless you're experienced, you wind up with a product that's either overly potent or excessively weak.
The MB2e 110v creates cannabis butter for you with just a press of a button. The only effort you need to put forth is in choosing your strain. Aside from delicious, healthy cannabis butter, you can also use the MB2e 110v to make soups, oils, and even skin care products.
LoveGlove

Whether you're barbequing, messing around with boiling water, or baking in a hot oven, there's no method of cooking that the LoveGlove can't handle. With its raised nubs, you can rest assured that you'll never have to worry about losing grip on your precious cooking ware or baked goodies. You can even use the LoveGrip nubs to open stubborn and tight jar lids. The LoveGlove is a godsend for those of us with tiny hands.
The LoveGlove is also highly durable, heat-resistant, and dishwasher-safe to boot. Unlike regular baking gloves, odors and stains won't latch on to the LoveGlove. You can get a good 420 uses out of this baby before you need to even think about buying another one.
PurifyFilter 190
No cheesecloth? No problem. The MagicalButter Valentine's Bundle comes with the PurifyFilter 190, a 190-micron filter bag that makes straining cannabis butter a breeze. As you may or may not know, filtering your cannabis butter is essential. After all, you don't want any material floating around in your masterpiece. The PurifyFilter 190 allows your liquid to pass through while capturing all the sediment at the same time. And it's reusable, too.
MB Cookbook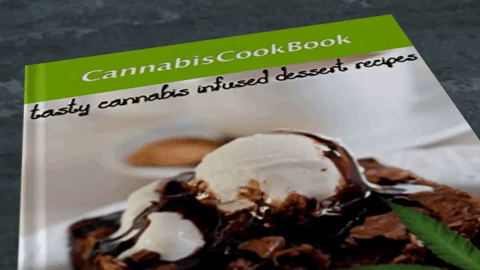 It's insane how many weed-infused recipes there are on the internet. There are so many that it is easy to feel overwhelmed by options. Thanks to the MB Cookbook that's included with the MagicalButter Valentine's Bundle, you don't have to wonder or scurry to find the perfect recipe. This kick-starter guide to using the MB2e machine features all sorts of fantastic recipes. And being that they're pretty basic, you don't have to be some famous cannabis chef to master them.
MB Butter Tray
Using the MB Butter Tray, you can morph your fresh herbal infusion into perfectly-portioned, full-size MagicalButter sticks. The MB Butter Tray is "The World's First Silicone Molds Marked for Medibles." Each tray is crafted of highly durable, 100% premium-quality silicone that's both dishwasher-safe and heat-resistant and allows you to create a total of four tasty sticks of cannabutter.The mold is excellent for baking mouth-watering fudge bars and chocolate bars as well.
MB Eat To Treat Gummy Trays

Weed brownies aren't the only treat worth baking on Valentine's Day. You have to try cannabis-infused gummy candy. If you have little ones running around the house, don't sweat it. Each MB Eat To Treat Gummy Tray is marked "for adults only," to let the kids know to steer clear.
The flexible, nonstick silicone MB Eat To Treat Gummy Trays offer a premium mold surface for not only gummies and candies, but also other baked goods as well. Once the treats are ready and it's time to clean up, you won't have to scrub the molds to death to get them looking good as new either Just toss them in the dishwasher, and before long they'll be spotless and odor-free.