Tidal accused of inflating Beyoncé and Kanye's streaming numbers
Each subscriber would have had to replay their albums at least a dozen times for their figures to be correct.

Jay-Z's music-streaming service Tidal is well behind juggernauts Spotify and Apple Music in the streaming food chain. Now, the company is facing accusations of inflating the number of plays for Beyoncé and Kanye West's most recent albums.
The damaging information was revealed in Norwegian newspaper Dagens Næringsliv and translated from Norwegian by Music Business Worldwide. The media outlet obtained a hard drive containing Tidal's internal data and discovered "billions of rows" of song titles, user IDs and country codes that reveal that Mrs. Knowles-Carter and West's number of plays were allegedly "manipulated to the tune of several hundred million plays," according to Rolling Stone. This resulted in "massive royalty payouts at the expense of other artists."
Tidal is flatly denying the report and calling the shocking news nothing but a "smear campaign from a publication that once referred to our employee as an 'Israeli intelligence officer' and our owner as a 'crack dealer." The quotes were from a January 2017 report about Roc Nation executive Lior Tibon and Roc Nation founder Jay-Z.
"We expect nothing less from them than this ridiculous story, lies and falsehoods," Tidal's statement continues. "The information was stolen and manipulated and we will fight these claims vigorously."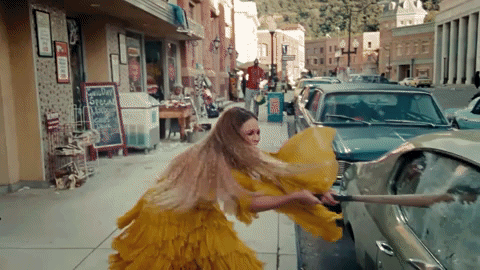 Dagens Næringsliv began investigating Tidal two years ago, when the company reported 3 million subscribers, while at least one analyst suggested that number was closer to 1 million. Tidal reported that West's album The Life of Pablo was streamed 250 million times within the first 10 days of release and Beyoncé's album Lemonade was streamed 306 million times in the first 15 days.
Each subscriber would have had to replay the albums at least a dozen times for these figures to be factually correct. The Norwegian newspaper provided the information to the Norwegian University of Science and Technology, which turned to data security and cybercrime experts to complete the analysis. The 78-page report concluded that a "large presence of similar duplicate records" for most of Tidal's user base means that the numbers were manufactured.
Digital streaming services are in a heated war for market share. Revenue from streaming music accounted for 38 percent of the $9.4 billion global music market last year, according to research firm IFPI. The total revenue from streaming increased by 41 percent and, by the end of 2017, more than 176 million users had paid subscription accounts, with 64 million added in that year.
In March, Apple Music executive Eddy Cue pegged his company and Spotify at just 100 million subscribers combined, suggesting that number could grow to 2 billion. Tidal is currently available in 52 countries and has not updated its subscriber numbers since last year.