Products
Herb's Guide To All The Best Bongs For Smoking Weed
Nobody's gonna stop dreaming about that sparkling $2,000 German-made piece. But how about something realistic to use in the meantime?

Best Bongs Under $50
So, it's time to buy a bong. You don't want an ultra-cheap piece, but you're not a billionaire either. Nobody's gonna stop dreaming about that sparkling $2,000 German-made piece. But how about something realistic to use in the meantime?

The Einstein, appropriately enough, is an intricate bong. It consists of five chambers, which equals a lot of tar reducing and smoke cooling. That means you get an exceptionally smooth, clean hit. The metal downtube and bowl slip into the ash catcher chamber at the front. The smoke then travels into the main chamber and is dispersed into the two outer chambers at the sides of the main base. It then travels into the final mouthpiece chamber to be inhaled. $39.95 

Tired of tipping your bong to take a rip? The main selling point for the Bushmaster Recliner is that the cylinder is at a slight-angle which makes hits a whole lot easier, regardless of where you're sitting. $29.95

The Ripper is one awesome piece. Its crazy contours allow you to stack up the ice cubes for a cooler hit. The sheer length of the piece—more than 19 inches tall—ensures a large smoke capacity. Here's to betting it can fill your lungs. $49.99

Simple. Effective. This functional glass piece from Dude Bongs has a twist in the middle which acts as an ice notch. It delivers rich, cool hits from its 16-inch cylinder. The bong comes in its own custom aluminum protective box that includes the bowl and downpipes. It also has other goodies: a Dude Bongs branded shark teeth grinder, a Dude lighter and 5 pipe screens. $49.99
Chongz Ol Tom Diffuser Ice Glass Bong

The 24 cm diffuser ice bong features durable 5 mm thick glass and a diffuser stem. The diffuser helps increase the filtration and cooling of the smoke by creating lots of tiny bubbles. This exposes more of the smoke to the ice and water. The included bowl acts as an ash catcher, preventing ash from entering the main chamber. This, of course, helps give tastier hits. $49.95

This piece is made of high quality, durable borosilicate glass. Adding boron to the glass reduces the stresses caused by changing temperatures, reducing the likelihood of cracking. This bong has a sturdy, round-foot base for stability and a gentle recline for easy use. It features an understated, classy sandblasted design. $24.99
4-Man Acrylic Rasta Bong

It's hard to beat this 4-tube bad boy at a party. With a large bowl at the top, the 4-Man Acrylic Rasta Bong is ideal for sharing with friends. It's also a great value at just $41.23.
Best Bongs For Cheap Consumers
Everyone is always looking for the best deals on bongs. Of course, the age-old question is how do you know if you are getting ripped off or have found a good deal?  A good rule of thumb is if it costs less than $40, there's a good chance the quality is pretty low.  
There are bongs out there that can go as high as a $1000, but not everyone has the money to fork over that much for a high-quality bong.  So what do broke people like Kanye have to do? The answer is: find a good quality bong for under $100  Here is a list of bongs to consider if you are budget conscious.
Acrylic 2 Foot Bubble Bong $17.99

This bong is formed from 100% acrylic construction of this bong is one of its best features. It means that piece is powerfull and break proof so you won't have to worry about any accidents or any difficulty storing it. This piece is also machine washable so you can keep it clean with ease. This is the perfect piece for the occasional user. The bubble-base and large chamber ensures maximum cooling of the smoke. Complete with an anodised metal downpipe and bowl.
Single chamber "fixed pot" bubbler $17.99

This savage little Blunt Bubbler is going to totally change the game when it comes to your joint or blunt smoking sessions! Where normally you just put the blunt in your mouth and take a draw of hot smoke, sometimes with the bonus addition of a bit of herbal material or ash making it's way through, with the Blunt Bubbler you just slide your joint or blunt into the tapered hole and then draw on the thin mouthpiece.
Art Glass UFO Water Bong 14.5 –
$19.99

This beautifully designed UFO water pipe by Art Glass features an outer space inspired orb style base. Art Glass, a UK brand that is new on the scene, is offering up high quality glass products which can deliver sessions that are out of this world, but not out of your budget. The UFO is incredibly affordable, costing far less than many similar bongs of comparable quality.
Mini Coloured Glass Bongs – $19.99

About 6" tall, these little bongs feature a female joint and bent mouthpiece. Made from very durable glass, the solid bubble base on these colourful little beauties makes them sturdy and compact. This means you can bring one of these Mini Coloured Glass Bong with you on the go to share the love with with friends. The best party trick of all is that they are very tough so you don't have to worry about them getting dropped and broken as they get passed around the circle.
Do you agree with our list? Hit us up on social media or drop us a line in the comments section below
The Best Bongs And High-Class Glass For Sophisticated Smokers
Jane West and Doreen Sullivan are working hard at their respective companies to bring beautiful smoking vessels to market. Jane West's collaboration with glass producers GRAV has produced a line of glass with luxe, modern elements unlike any other. Equally as beautiful, Sullivan's company called My Bud Vase is giving antique vases another lease on life as classy, vintage vessels for cannabis consumers.
High-class glass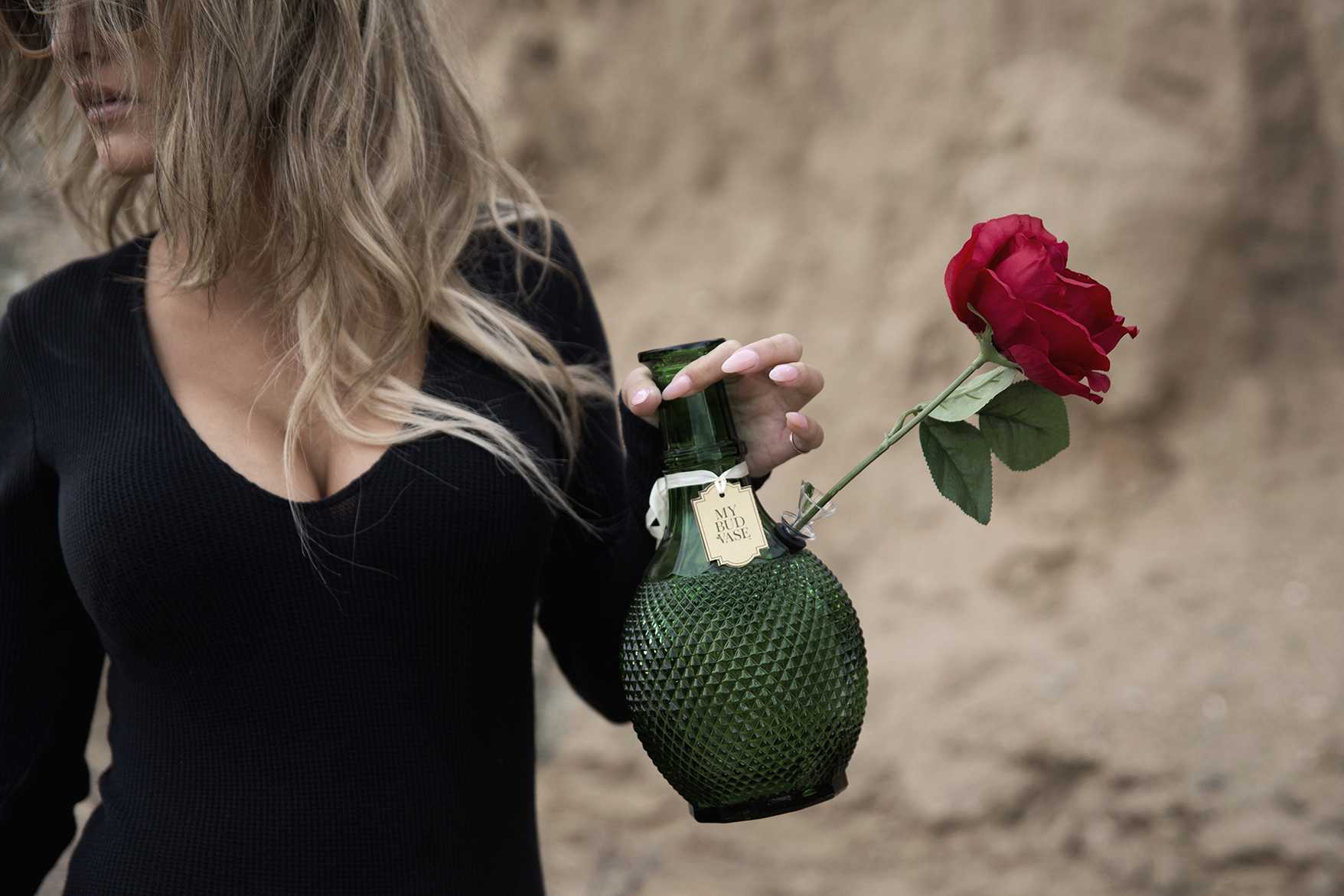 These aren't your average glass pipes and bongs. Jane West says her new line of cobalt blue glass was years in the making, and it's only the beginning. Her dream of creating pieces that deserve to adorn any living room has come true with the launch of her first collection in collaboration with Grav Labs.
Doreen Sullivan also sees the potential for high-class glass. One day, she was staring at a Venetian antique vase on her shelf and wondered how she could turn it into a water pipe – it was the blossoming of her company, My Bud Vase.
Sophisticated smokers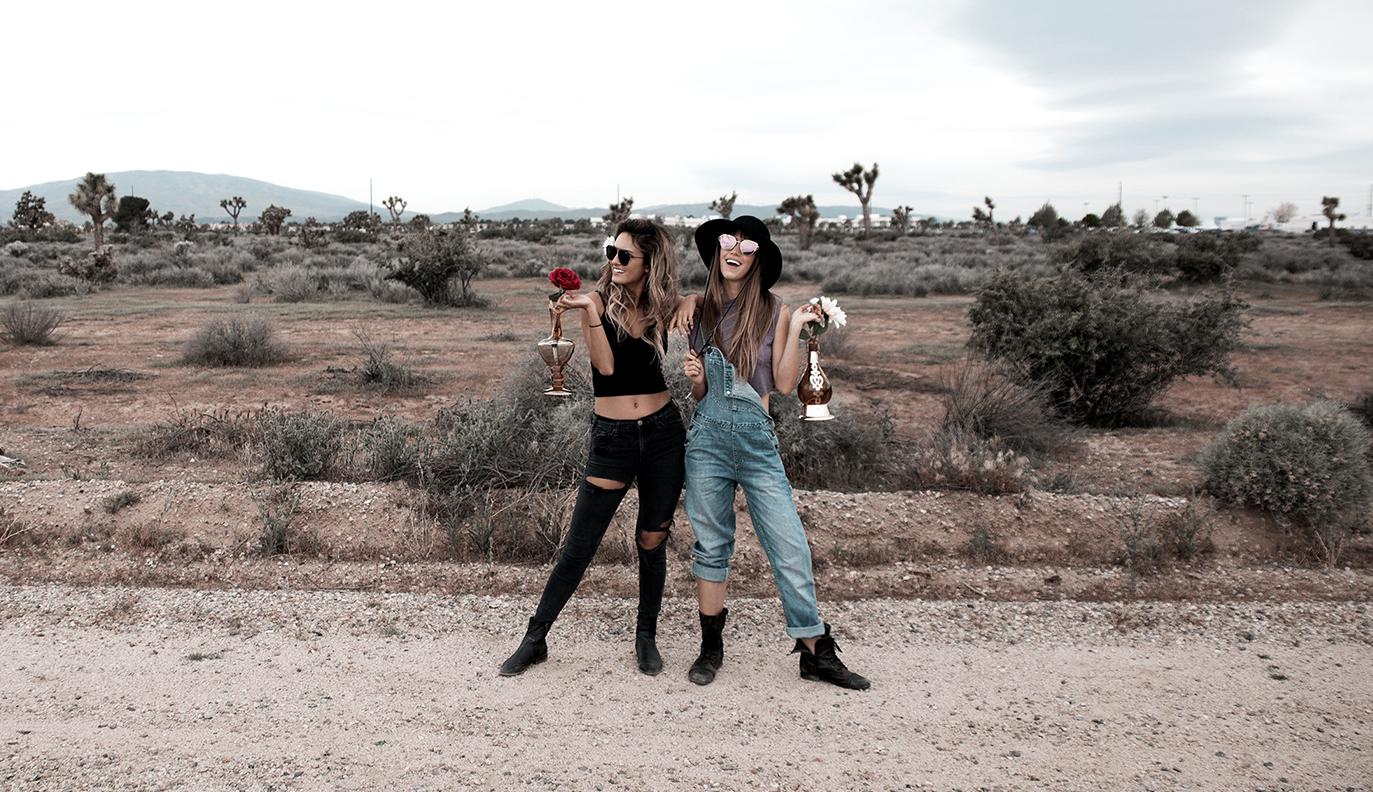 These women are bringing a positive influence the cannabis culture with innovation. With their glass, West and Sullivan are bringing normalcy and sophistication to the smoking paraphernalia sector.
The products encourage consumers to showcase their love for cannabis in their home, instead of hiding it in the closet. Dependent on individual home decor and style, either one could fit right into any room.
The two lines really have something for everyone. While My Bud Vase brings a fun and funky vintage flare, the Jane West collection looks like modern pieces of art.
Beautiful bongs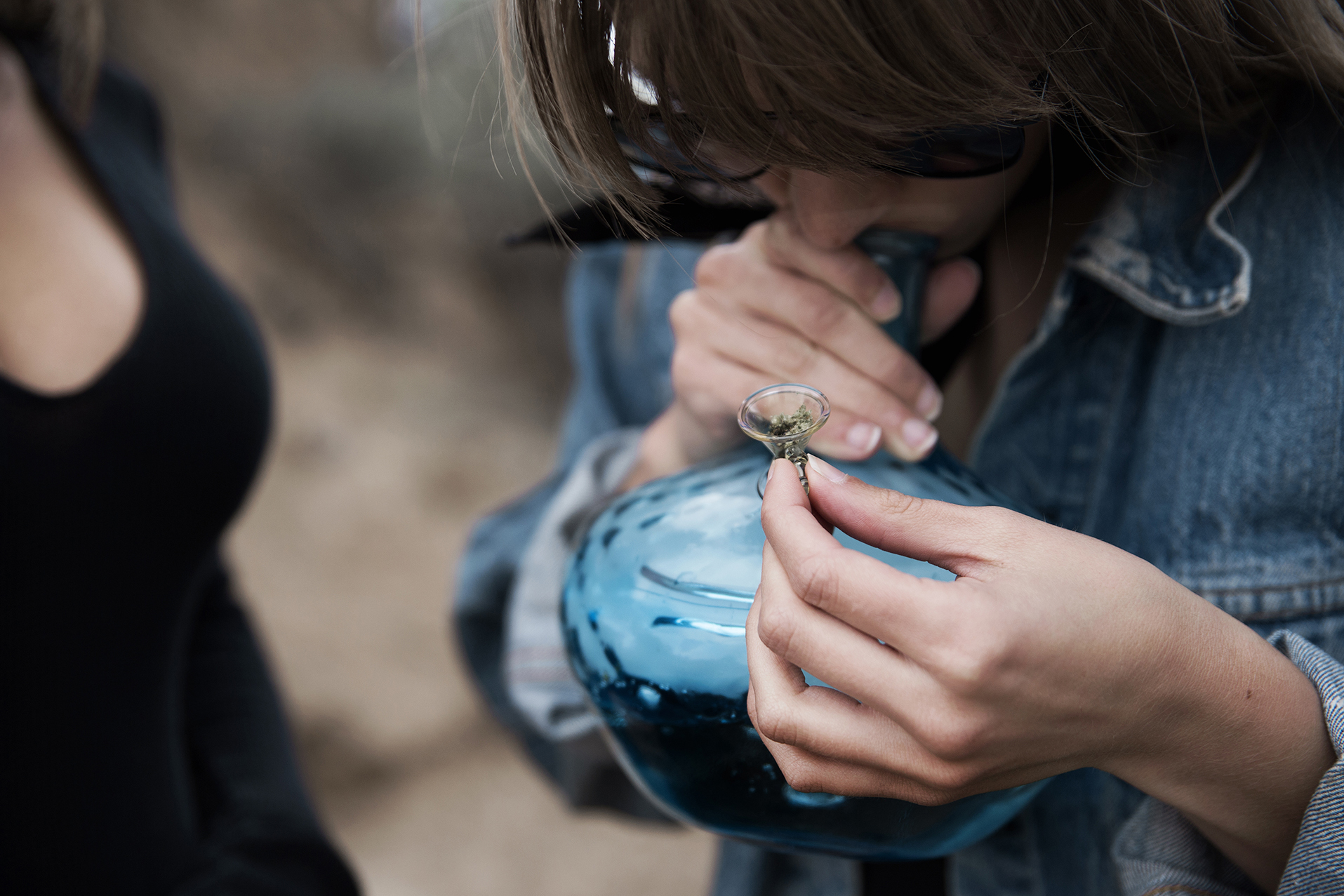 West teamed up with scientific glass producer Grav Labs to come up with her line of borosilicate glass pieces. Each item is made with the purest silica in the world, and pure cobalt ore gives the collection its distinctive deep blue hue.
Her first line of glass is in cobalt blue, but she plans on bringing amber and green glass to market to complete her Fall collection. Eventually, she wants to add jade, and white to the mix for a Spring collection.
Sullivan's My Bud Vase uses a variety of glass. From Murano and Blenko art glass to hand-thrown clay vessels, to the funky glass of the 50's, 60's and 70's, Sullivan carefully selects each one for form and function.
Sullivan encourages her customers to appreciate the vintage nature of each piece and to anticipate and embrace any slight imperfections from their previous lives.
About the creators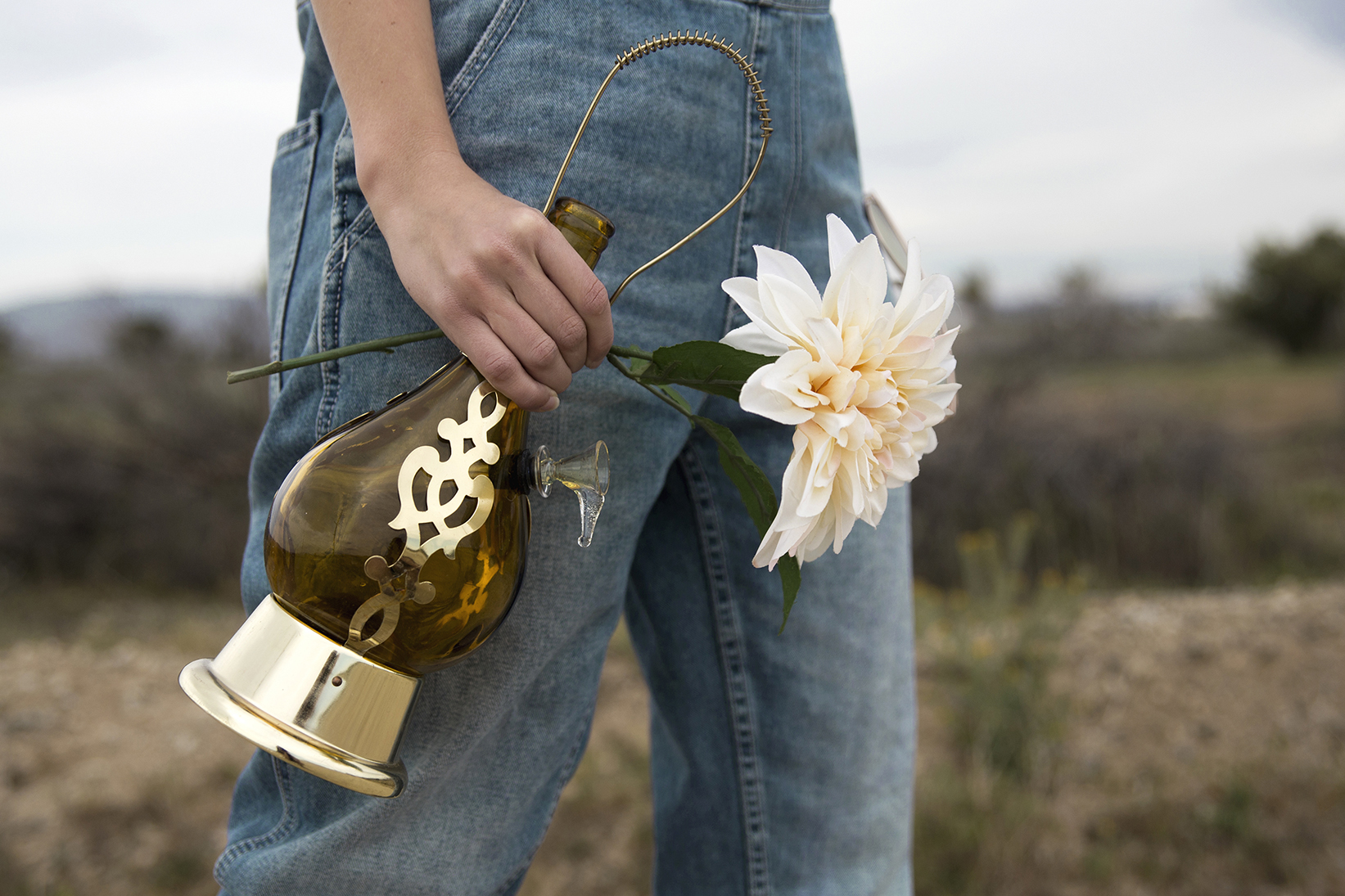 Jane West, is the CEO of a cannabis lifestyle brand by the same name. She designs and develops accessories and home goods that invite mainstream consumers to experience the benefits of cannabis and take part in the legal lifestyle.
West knows a thing or two about business, as she is also the founder of Women Grow, the cannabis industry's largest professional networking organization.
Doreen Sullivan is a brand expert and national speaker on creativity in business. Sullivan is also known for distinctive product development.
Creating an artistic product that could be discreet and yet could fit into any room in your house was Sullivan's goal. After a year of broken vases, she developed the craftsmanship necessary to adapt a variety of vintage finds into fine smoking implements.
Reasons You Need To Add Beaker Bongs to Your Collection
So you're thinking of treating yourself to some shiny new glass? If you don't already have one, beaker bongs are a must-have in your bong collection. These durable bongs draw their name from the clear glass containers used in labs. They're easy to use and deliver a nice buzz without burning through too much of your herb.
Beaker bongs are perfect for every weed-lover.

Perfect for experienced bong-lovers, newbies, and everyone in between, beaker bongs deliver smooth hits with lots of water filtration. Whether you prefer a cool sesh or warm hits; a tall bong or a short bong; a beaker bong is suitable for everyone. Here are five reasons you should add a beaker bong to your collection.
No more dirty bong water spilled on the carpet.

The wide, sturdy base on beaker bongs makes them very stable. They're way less likely to tip over which is great for clumsy herb-enthusiasts. The Grav Labs 8" Beaker Water Pipe with Fixed Downstem is made from durable, scientific-grade glass, meaning its unlikely to smash even if it does fall over when things get rowdy. A beaker bong is also great for adventurous weed-lovers because the sturdy base can stand on uneven surfaces, like grass or carpet.
Better flavor and fewer coughing fits.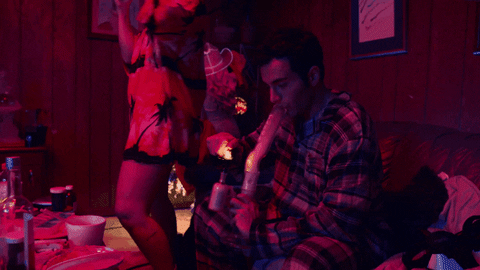 The wide base on beaker bongs means they can hold more water which results in enhanced smoke filtration. The Jane West Beaker Bong with Fixed Diffused Downstem features a 6-inch-wide base that holds a lot of water. The water filters out ash and debris as the smoke travels 10 inches up the cobalt blue borosilicate glass neck to the mouthpiece. This means no more coughing fits brought on by burnt plant matter in your smoke, and purer, tastier hits. You can even fill the beaker base with hot water for smooth, steamy hits that actually soothe the throat. Filling the base with cold water will give you thick, milky clouds and a cooler hit. At any temperature, beaker bongs give you better smoke filtration and a big, flavorful high.
Get higher using less weed.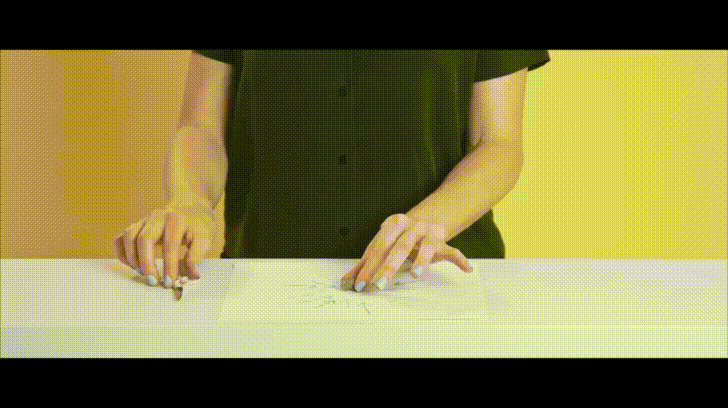 Speaking of a big high, beaker bongs tend to get you more elevated because they can hold more smoke. More smoke means bigger hits. Even shorter beakers, like the Mini Bubble Base Borosilicate Glass Bong, delivers big hits since there's more space for the smoke to collect in the base, in comparison to a straight tube bong. Quality hits from this mini bong mean you can use less weed to get the same big buzz. Along with delivering big hits, this 10-inch tall bong is easy to bring with you and easy to store.
Thicker, milkier clouds.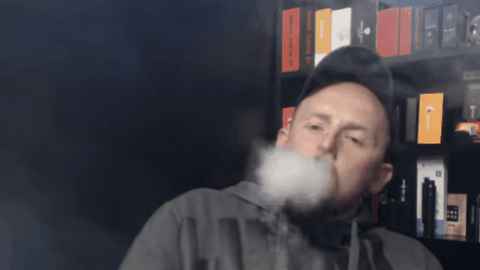 Many beaker bongs feature ice notches and percolators which are perfect for blowing thick, milky clouds. For example, the Marley Natural Glass And Walnut Wood Water Pipe features a 5-hole diffused percolator downstem and a 3-prong ice pinch. The percolator is an additional water chamber in the main shaft of the bong. The smoke cools as it rises from the beaker base to the percolator. The holes in the percolator break down the bubbles which cools and filters the smoke even further. You can toss some crushed or cubed ice into the ice pinch for a super chilled hit. The cooler the smoke, the thicker the clouds will be.
 Beaker bongs are easy to use and so much fun.
There are tons of beaker bong designs out there that are all easy to use and just plain fun. The Famous Brandz Bubbles Bong by Trailer Park Boys features none other than Bubbles' round and jovial face on the beaker base. This sturdy, 11.5-inch tall piece of glass features an ice-catch and percolated glass downstem for delicious and refreshing hits. It's super easy to use. Give your favorite dry herb strain a good grind, pack the bowl, light up and enjoy getting as high as Bubbles.
Beaker bongs are perfect for every weed-enthusiast because they give you smooth hits with lots of water filtration. Throw in durability, ease-of-use and lower weed consumption for the same high and its easy to see why you should be adding beaker bongs to your collection the next time you decide you need to treat yourself.
We've Searched Far And Wide To Find These Best Bongs For Beginners
When it comes to adding one of the best bongs to your collection, there's an overwhelming amount of options out there. This is especially true for people trying a bong for the first time. Here's a look at the 6 best bongs for beginners.
The best bongs for beginners are small in size and manageable high.
The size of the bong you choose affects many things, like how easy it is to inhale each hit as well as the texture and temperature of the smoke. Bongs are usually classified like this: small bongs are less than 8 inches tall, medium bongs are between 8 and 14 inches tall, and large bongs are more than 14 inches tall. If you're new to smoking bongs, a small or medium size piece will be perfect. 
Small and medium-size bongs hold less water in the base and less smoke in the tube. The smoke has less time to cool down before it enters your lungs. This means hits from smaller bongs are well-filtered and smooth but also pretty hot. Beginners and experienced bong-users alike can fill the bong with cold water or add ice to the tube to make it easier to hit. Either way, the best bongs for beginners keep you elevated while being easy to handle. These are the 6 best bongs for beginners.

Only 5.9 inches tall, the Mini Bubble Base Borosilicate Glass Bong features a carb hole and a chillum downstem. The carb allows you to control how fast the smoke travels through the tube while the chillum downstem directs smoke down to the base of the bong where it's filtered through water. The bubble base holds lots of water to help cool the smoke. The short, reclined tube is comfortable to hold and provides potent and smooth hits, great for beginner's lungs. It fits in your backpack making this a good match for on-the-go smokers.


This medium-sized Beaker Swoopy Water Pipe by Jane West delivers smooth smoke that isn't harsh on the throat and lungs. The 6-inch beaker base allows more space for water filtration. The smoke cools in the beaker base before rising 10 inches through the tube to the mouthpiece. Perfect for clumsy smokers, this is one of the best bongs for beginners because the beaker base prevents it from tipping.


The Grav Labs 12 inch Flared Water Pipe is one of the best bongs for beginners because of its coiled showerhead percolator. The fixed downstem attaches to the main tube and then spirals upwards. This spiral motion lengthens the air path forcing the smoke to slow down and cool before it rises through the perc for extra filtration. With a small top stem to grasp onto, this borosilicate glass bong is durable and comfortable to hold.

The Beaker Glass Bong Set by Dude is one of the best bongs to add to your collection as a beginner because of its incredible ability to filter smoke. Just taller than 8 inches with a beaker base, the water filters smoke as it collects in the tube. It features a 3.35-inch downtube that transports smoke from the bowl to the base where it percolates through the water making for even smoother inhales. The carb hole allows you to control the speed of the inhale when clearing the tube. Not only is this bong small and simple, it also includes a range of accessories that are convenient for beginners; a lighter, 5 screens and an acrylic grinder are all packed into the aluminum carrying case.


While this 13-inch bong from Chongz is a little taller, the Hairway to Steven Honeycomb Perc is one of the best bongs for beginners because it features one of the most effective honeycomb percolators on the market. There are two distinct chambers with two separate purposes. The lower chamber bubbles and pushes smoke to the second chamber. In the second wider chamber, the smoke cools before rising to the mouthpiece. The layered percs make each inhale super smooth, great for inexperience lungs.

6. 10-inch Delta 9 Beaker

This 10-inch beaker bong from Delta 9 is one of the best bongs for beginners because it features a diffuser downstem and ice notches for extra chill hits. The smoke travels through the water in the beaker base and then through the diffuser. This filters and cools the smoke making for hits that are easy on the throat and lungs. Only 10 inches tall, this bong is easy to store and easy to clean.

As the best bongs for beginners, these small to medium size bongs won't be hard on the lungs. Shopping for a bong can be overwhelming, but the best bongs for beginners will be easy to use and deliver a big buzz.
The Best bongs For getting The Party Started
There's so many ways to get high these days that going into a head shop or dispensary can be overwhelming. Even a lot of stoners just stick with a good old-fashioned glass piece or blunt cause it's familiar. But if you like to smoke weed with your friends, these best bongs immediately get the fun started. Here are our top choices.

Born out of boredom by some Canadians in the wintertime, The Knockout lets you chug a beer and smoke a bowl at the same time. It comes in different sizes, so you can throw it on a bottle, can, or just about anything else. If beer's not your thing, it's still handy because it works as an attachment that can turn any drink into a suitable bubbler. Also, Snoop Dogg called it "fucking awesome."
The Roll Uh Bowl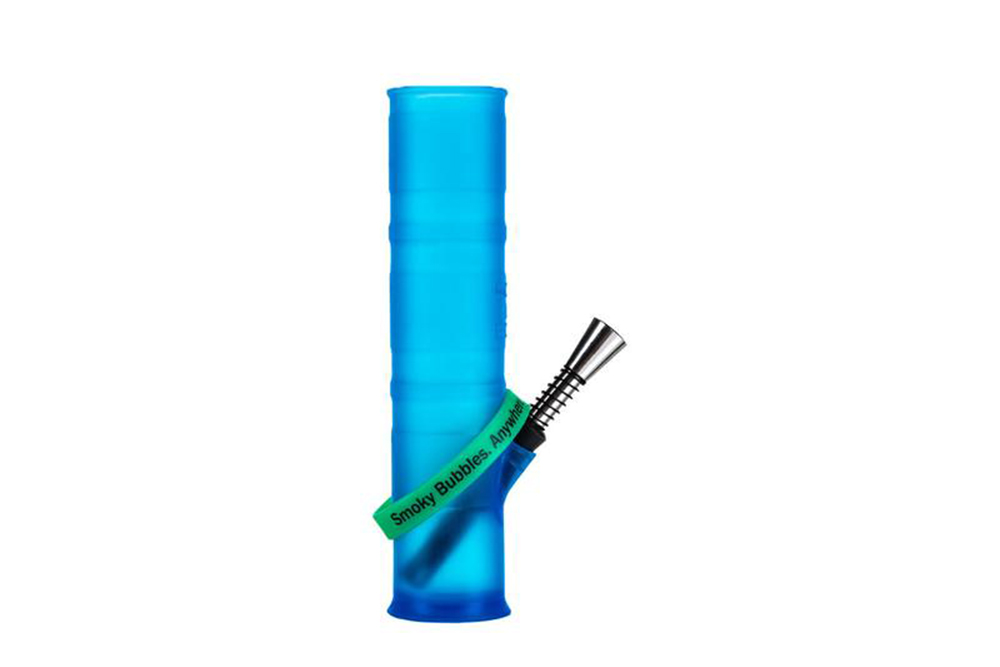 A full-sized acrylic bong that fits in your pocket. Enough said.
The genius of The Roll Uh Bowl is that you can take it anywhere. Because it's collapsible, it takes up no space and it's easy to hide from parents, teachers, or the police. Just make sure you empty out the water before you collapse the bong.
The best ice bongs for smooth pulls
What's better than a big pull from a bong? A refreshingly icy bong hit, of course. Ice bongs provide a mouthful of cold air with each hit and provide some extra filtration against harmful byproducts, like tar and carcinogens, that end up in smoke. This means you'll have less coughing fits.
How do they work? Ice bongs include bulges in the tube of the bong called ice catchers. These catchers ensure that the ice doesn't fall into the main chamber of the bong or impede airflow when taking a hit. Ice bongs are also just fun to use because they create thick, milky clouds. They're great for passing around with friends outside on a hot day or as a refreshing treat for your lungs.
Let's take a look at the best ice bongs for smooth pulls.
The Triple Disc HoneyComb Perc Bong from Black Leaf features three blue honeycomb percolator discs in the body of the tube. The smoke is triple filtered through these honeycomb layers creating lots of bubbles and removing impurities. Each layer can be filled with ice to chill the smoke and make every rip even smoother. Made from clear, heavy-duty borosilicate glass, you can sit back, relax and chill as you watch the smoke rise. $59.95.
Made from 5 mm thick Pyrex borosilicate glass, the Percolator Ice Bong Spiral Perc is one of the best ice bongs for smooth pulls. The center of this piece features a spiral percolator that disperses and cools the smoke for fresh pulls every time. $188.99
What's cooler than cool? Ice cold. If you're looking for the ultimate bong for chilly, smooth tokes on a hot day, look no further than the Eyce Mold 2.0. This invention takes ice bongs to the next level. The Eyce Mold 2.0 is a silicone mold that creates an all-ice bong. Simply fill it with water, pop it in the freezer for a couple hours, and you'll be all set to rip an icy -3 degrees Celsius hit from this ice sculpture. Pure, smooth rips are guaranteed. $89.95.
The best ice and percolator bongs for smooth, cool rips
Who doesn't love a nice, big bong rip? It's one of life's simple pleasures. And it's made all the more enjoyable when the smoke is cool and smooth. There are two major factors that contribute to the coolness and smoothness of a rip: ice and percolators. Ice bongs include bulges in the tube of the bong. They're called ice catchers, and they ensure the ice cubes don't fall into the main chamber of the bong or impede airflow. A percolator is an additional water chamber in the main shaft of the bong. It provides more filtration of the smoke through the water for an even cooler hit. The small holes in the percolator cause more bubbles.
The good news is you can often combine both features—an ice catcher and percolator—in one bong. Let's look at the best ice and percolator bongs for chilly, smooth tokes.

Grav Labs, known for its innovative designs, has mated the Helix with a "Venturi Chamber." Three micro-hole, directional air intake creates a Helix swirling action. This mini-tornado makes for a smooth, satisfying hit. This piece is 8.75 inches tall and made of 5 mm borosilicate glass. $174.95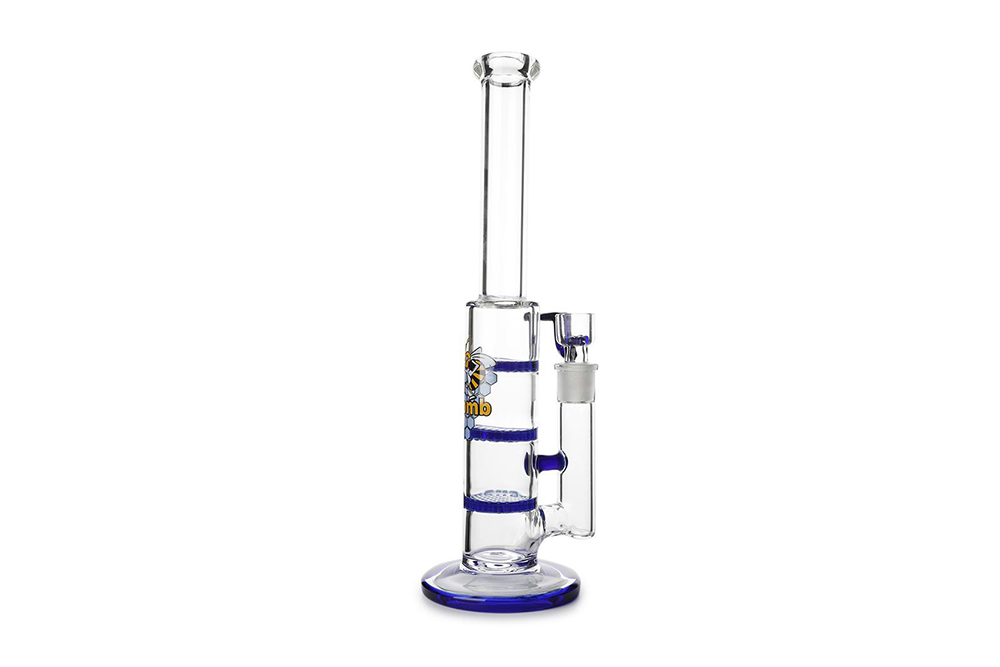 This scientific glass ice bong from Black Leaf features three blue Honeycomb percolator discs in the body of the tube. Each perc filters and cools the smoke, breaking it up into lots of bubbles. This results in silky smooth rips. The ice notches will hold a few ice cubes to further cool down the smoke. The reinforced 18.8 mm female joint comes with an 18.8 mm male clear glass slide bowl with an integrated screen and blue glass handle. The glass is nice and thick at 5 mm. $59.95

With the Eyce Mold 2.0, you don't just have an ice bong, your bong is actually made of ice. Say goodbye to broken glass and cleaning resin. Say hello to cold, smooth smoke. The silicone ice mold creates an all-ice chamber that cools smoke to an astonishing -3 degrees Celsius. It comes with a mouthpiece, air-tight grommet, and diffused downstem. The slide is not included. $89.99
 Black Leaf Elite All-Purpose Boxed Perc Bong
This is one of the percolator bongs on the market that has it all. Black Leaf's Elite beaker base bong comes with a big 14.5 mm funnel bowl and an oil adapter. Smoke is diffused and cooled in the main chamber before being pulled towards an incredible 6-arm slitted tree percolator. A splash guard stops water from bubbling towards the mouthpiece. Ice notches will hold a few ice cubes for an even cooler hit. This piece is made of 5 mm thick borosilicate glass and has a carb hole with a rubber carb stopper. $134.99
 Blaze Glass Double Spiral Percolator Ice Bong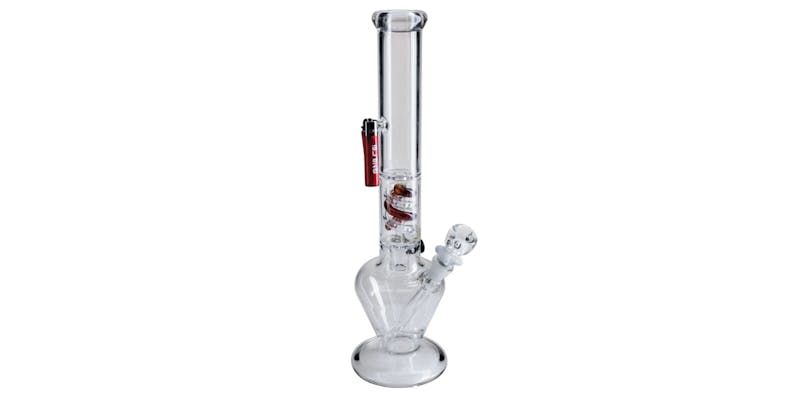 Grav Labs 18″ Upline Flare Stemless Water Pipe Bong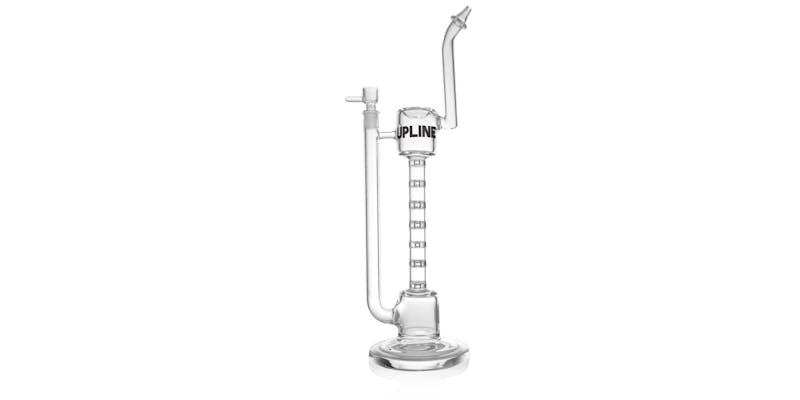 'Horokubiya' Wig Wag UFO to Double Disc Perc Bong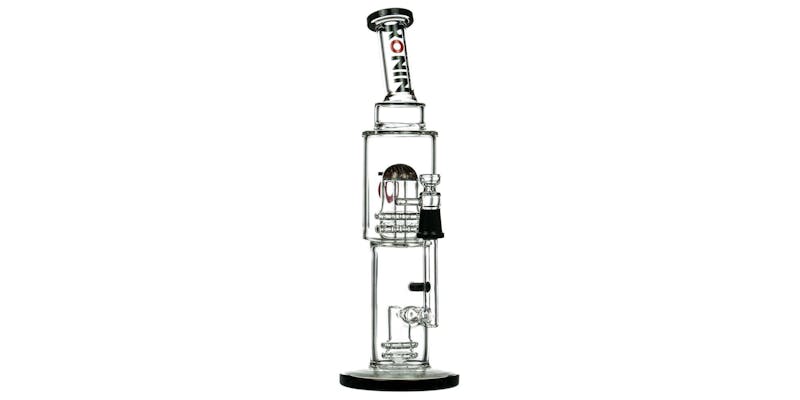 ---
---
Related Articles
---
Let's look at the bongs and pipes that will withstand earthquakes, hurricanes, and most importantly, your clumsy friend.

---
Calling all concentrate-lovers. these are simply the best dab rigs available.

---
These handmade pieces with top-notch technology are sure to impress even the most seasoned smokers.

---