5 Reasons You Need To Add Beaker Bongs to Your Collection
Durable, potent and easy-to-use; what more could you want?

So you're thinking of treating yourself to some shiny new glass? If you don't already have one, beaker bongs are a must-have in your bong collection. These durable bongs draw their name from the clear glass containers used in labs. They're easy to use and deliver a nice buzz without burning through too much of your herb. 
Beaker bongs are perfect for every weed-lover.
Perfect for experienced bong-lovers, newbies, and everyone in between, beaker bongs deliver smooth hits with lots of water filtration. Whether you prefer a cool sesh or warm hits; a tall bong or a short bong; a beaker bong is suitable for everyone. Here are five reasons you should add a beaker bong to your collection.
 1. No more dirty bong water spilled on the carpet.
The wide, sturdy base on beaker bongs makes them very stable. They're way less likely to tip over which is great for clumsy herb-enthusiasts. The Grav Labs 8" Beaker Water Pipe with Fixed Downstem is made from durable, scientific-grade glass, meaning its unlikely to smash even if it does fall over when things get rowdy. A beaker bong is also great for adventurous weed-lovers because the sturdy base can stand on uneven surfaces, like grass or carpet.
2. Better flavor and fewer coughing fits.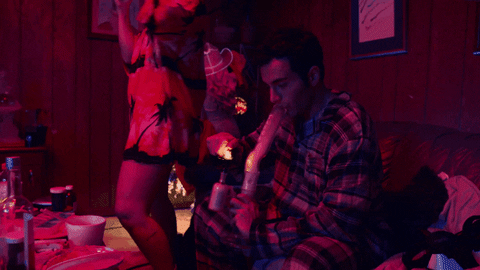 The wide base on beaker bongs means they can hold more water which results in enhanced smoke filtration. The Jane West Beaker Bong with Fixed Diffused Downstem features a 6-inch-wide base that holds a lot of water. The water filters out ash and debris as the smoke travels 10 inches up the cobalt blue borosilicate glass neck to the mouthpiece. This means no more coughing fits brought on by burnt plant matter in your smoke, and purer, tastier hits. You can even fill the beaker base with hot water for smooth, steamy hits that actually soothe the throat. Filling the base with cold water will give you thick, milky clouds and a cooler hit. At any temperature, beaker bongs give you better smoke filtration and a big, flavorful high.
3. Get higher using less weed.

Speaking of a big high, beaker bongs tend to get you more elevated because they can hold more smoke. More smoke means bigger hits. Even shorter beakers, like the Mini Bubble Base Borosilicate Glass Bong, delivers big hits since there's more space for the smoke to collect in the base, in comparison to a straight tube bong. Quality hits from this mini bong mean you can use less weed to get the same big buzz. Along with delivering big hits, this 10-inch tall bong is easy to bring with you and easy to store.
4. Thicker, milkier clouds.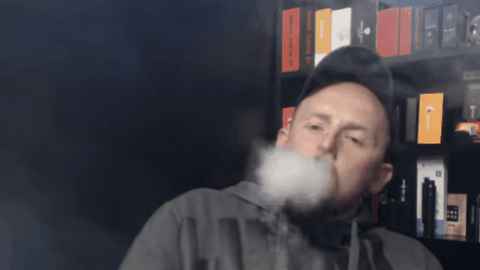 Many beaker bongs feature ice notches and percolators which are perfect for blowing thick, milky clouds. For example, the Marley Natural Glass And Walnut Wood Water Pipe features a 5-hole diffused percolator downstem and a 3-prong ice pinch. The percolator is an additional water chamber in the main shaft of the bong. The smoke cools as it rises from the beaker base to the percolator. The holes in the percolator break down the bubbles which cools and filters the smoke even further. You can toss some crushed or cubed ice into the ice pinch for a super chilled hit. The cooler the smoke, the thicker the clouds will be.
5. Beaker bongs are easy to use and so much fun.

There are tons of beaker bong designs out there that are all easy to use and just plain fun. The Famous Brandz Bubbles Bong by Trailer Park Boys features none other than Bubbles' round and jovial face on the beaker base. This sturdy, 11.5-inch tall piece of glass features an ice-catch and percolated glass downstem for delicious and refreshing hits. It's super easy to use. Give your favorite dry herb strain a good grind, pack the bowl, light up and enjoy getting as high as Bubbles.
Beaker bongs are perfect for every weed-enthusiast because they give you smooth hits with lots of water filtration. Throw in durability, ease-of-use and lower weed consumption for the same high and its easy to see why you should be adding beaker bongs to your collection the next time you decide you need to treat yourself.