3 men were arrested on February 27th after the NYPD had seized 1 million dollars worth of Californian marijuana. The police charged them with criminal drug possession and confiscated every last gram of the Californian kush. But it did lead to a good photo that probably stunk up an entire NYPD station!
Return to sender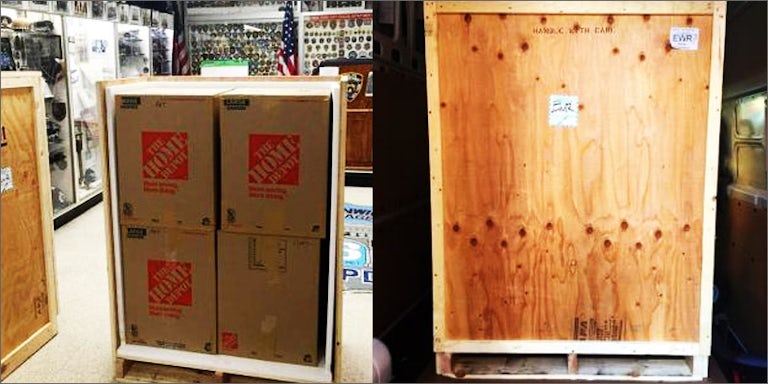 The cops had intercepted the unloading of 2 giant shipping containers in the West Village during the daytime. The crates were labeled as "art" and "auto parts", but after the police had cracked them open they had realized the gold mine they had stumbled upon.
Police from the Manhattan North Narcotics unit intercepted the 300 pounds of marijuana after watching three men unload the faux art package from a commercial delivery truck in front of 144 Bleecker St. at 1:20 p.m.
The product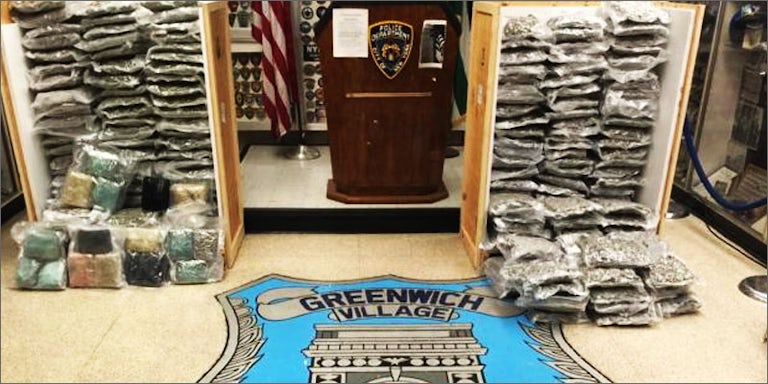 The police had received a tip about the incoming shipment and were equipped with drug sniffing dogs near New York University. Sources claimed that the product was shipping from California to Newark, and then driven into the West Village. The same source claimed that the shipment contained a total of 193 airtight weed bags, each weighing roughly 1.5 pounds. And they claimed that if the product was sold in smaller quantities, it would retail for just shy of a million dollars!
Patrick Johnson, and Christopher Bender and Matthew Parrigo, were each charged with criminal drug possession in the first degree. It's very unfortunate to hear about stories like this, knowing that maybe 10 or 20 years from now, these stories will not exist because of nationwide legalization. If the country had already opened up recreational use within the whole country, people like this wouldn't get into situations where they are smuggling a million dollars worth of weed across the country. If you could buy marijuana locally, who would need 300 pounds of the stuff from 3000 miles away?
What did you think of this large-scale drug bust? Does it break your heart a little bit, knowing that nearly 300 pounds of this wonderful plant will be incinerated? Let us know on social media or in the comments below!