Now I ain't saying she a gold digger but Jorge Nava may have been feeling the pressure from his "90 Day Fiance" when he went out to make a drug deal for 300 pounds of weed. The 28-year-old man, who was seen on the popular TLC show, was busted for attempting to sell weed on February 8 in Arizona. Nava was taken into custody on suspicion of possession of marijuana, possession of marijuana for sale, transportation of marijuana and drug paraphernalia.
According to the local paper the Bullhead City Bee, the "90 Day Fiance" star was caught in Mojave County. He was pulled over on I-40 for a simple traffic violation which ended in a search. Unlucky for him, that search turned up 293 pounds of "high-grade marijuana." Reports indicate the weed was in his trunk so it must have had a potent aroma.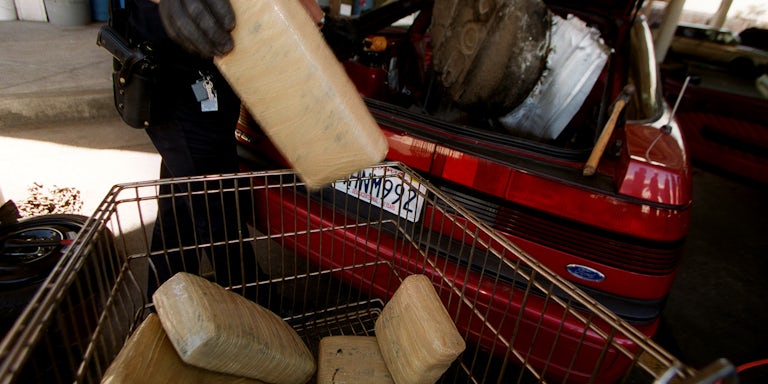 It took Nava two days to post $25,000 in bail. If he is found guilty, he could face up to 12 ½ years in federal prison. Legal experts explain that despite medicinal marijuana being legal in Arizona, being caught with such a large amount will likely result in a felony charge. There are varying factors that weigh into how severe the penalty is depending on whether it's a first-time offense. Nava has pleaded guilty to drug trafficking in the past, something which was part of the plot during his time on "90 Day Fiance."
His fiance Anfisa Arkhipchenko was memorable for being swindled into coming to the US from Russia on a promise that he would bankroll her lifestyle. A clip from the series shows money being a source of tension between the two. In a special that aired on TLC, the couple had become estranged since their whirlwind romance of meeting on Facebook and then getting married.