This week's Women in Weed is entrepreneur and cannabis industry veteran Amy Diiullo, Vice President of Business Development and Sales at CMH Brands, the Colorado branch of Willie's Reserve.
Amy Diiullo and Willie's Reserve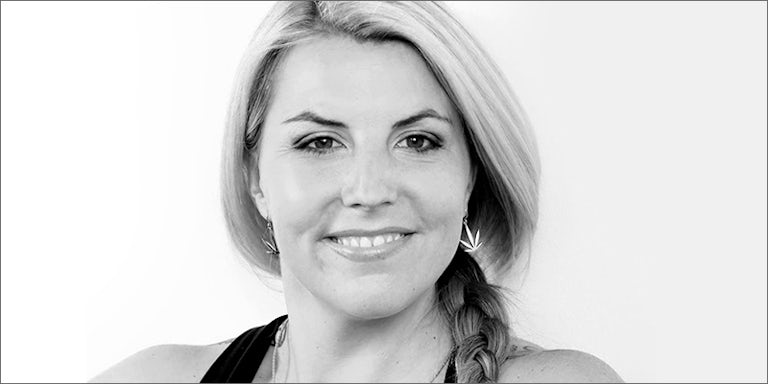 Diiullo's role at Willie's Reserve is focused on structuring business development strategy, sales distribution and revenue growth, channel marketing programming, and aligning consumer segmentation with new product development in and outside the cannabis space.
Sharing a keen interest in cannabis market as a whole, she is constantly developing and open to new market opportunities to stay ahead of the competitive curve of the ever growing industry.
Who was your mentor(s)? How important were they and how, if at all, are you paying it forward?
My mentors are close to home; my family is a constant safe harbor in the storm. My father was born in Italy – he and his family moved to the United States about five years after the end of World War II. Their small town of San Pietro suffered greatly in the conflict and there wasn't much of a home left.

With no more than the clothes on their backs, my grandmother brought the family over one by one on the long boat ride across the Atlantic. My grandfather, father, and his brothers all worked together in the steel mills of Youngstown, Ohio and built a new home here in America. One of my favorite photos of my grandfather is one of him standing in the mill with sparks flying in the background.

My dad was very driven to succeed, he applied himself in school and pursued a degree in medicine. After becoming a doctor, he kept reaching. He realized doctors didn't fundamentally understand business – so he went back to school, got his MBA, and started his own series of Urgent Cares and Opiate Addiction Treatment Centers in central Ohio and other states.

If I could use one word to summarize the cannabis industry, it's tumultuous. You need something that lends a stable and consistent counter to the chaos. My family has coached me through some pretty difficult times, both professionally and personally. I am constantly soliciting advice from my mother and sister on how to best represent myself with integrity and class in this space.

I often use a long extended metaphor when describing my view of my peers in the cannabis industry: we are one big Italian family. We don't always see eye to eye – and sometimes our Aunt Maria isn't speaking with our Uncle Pauli because he fired her best friend at the office, but we all put pride and ego aside when it's time to sit down to dinner. We show up to the table and break bread, no matter what, because we are family – and at the end of the day we support one another.

I take that ideology to heart – I view this whole industry as an extended family and I will always support my peers, stand up for our common goals, and show up to the table, because we are stronger together than we are apart.
What makes a great leader in cannabis?
For me, integrity is everything. You do what you say, and you say what you do. If I commit to something, by hook or crook I'm going to make it happen. In Italian culture, your word is your bond, and it symbolizes the value of your character.

That core value translates down into how I interact with my peers, my team, and my partners. I believe in honesty and being present for my team. I genuinely want my employees to be happy – I want them to feel fulfilled by their role and find alignment and inspiration in their career and personal passions.
How do you feel about being a woman in weed?
Empowered. This industry has allowed me to pursue my dreams and passions with the only limit being my own vision and effort. There are obstacles, there is sexism – but being a capable, driven, and passionate female has allowed me successes that I might not have had access to in the white collar world.

I'm 32 years old, and I am the VP of Business Development for a major brand in the national landscape. I earned that position, through years of sweat equity – but it would have been a much more difficult and obstacle-filled path in other sectors of business.
What empowers you?
My community of female cannabis leaders empowers me. They constantly show up and support me as a professional and as a person. They inspire me, they lift me up, and they provide a safe place for me to connect and find a common bond.
Advice to other women in weed?
Be inclusive. Keep an open mind and an open heart. When we build walls between us, we limit our power as a community. There will be people you don't like, groups you have bad interactions with, and events that test the limits of your patience.

But we all know the obstacles we face as women in this space – why add to them for another woman? A quote that has stuck with me over the years is from Madeleine Albright, "There is a special place in hell for women who don't help other women."

As I've matured as a female and as a professional, I understand more and more what that means.