An often under-addressed impact of cannabis stigmas are the difficulties finding love. Many cannabis enthusiasts struggle to secure a meaningful relationship with someone who has a mutual passion for the herb.
But things are looking up. Reports show that cannabis stigmas are petering out, and with that, cannabis-centric dating apps are making it easier for people who love weed to partner up.
However, while more weed dating apps are popping up, they are still in the infantile stages, which means the user-base is fairly slim and there are inevitable kinks in the system. 
The three apps listed below are the best weed dating apps on the market right now. If you happen to meet a 420-friendly partner on one of the apps, be sure to check out the best strains for male and female arousal, our guide to making-out while high, and, perhaps even reading this excellent article on why CBD-based lube rules.
The Best Weed Dating Apps for Cannabis Enthusiasts

Cannabis.net
As far as weed dating apps go, Cannabis.net is an incredibly promising option for cannabis enthusiasts.
Not only is it a dating app, but it's also an entire social network dedicated to cannabis users who are all instantly connected. The Cannabis.net interface is available for desktop and mobile, and mirrors a similar layout to that of Facebook. Once you sign up, the app connects you with everyone on the website, and what everyone shares on the site is shared on each user feed. The app also helps users find strains, people who are nearby and much, much more.

High There!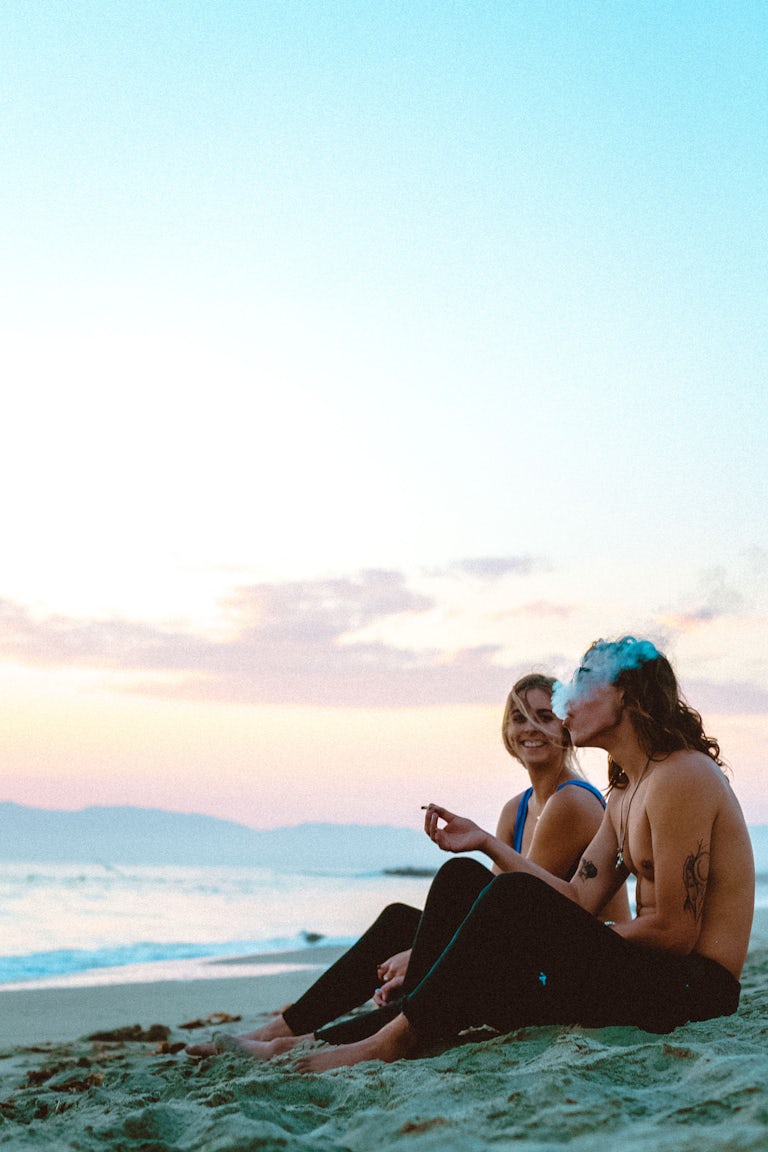 Quite similar to Tinder's interface, High There! follows the classic swipe left or swipe right system on photos of cannabis users.
Upon signing up to High There!, users are asked to provide their preferences based on what they are looking for, the way that they use cannabis (including specifications on their consumption and personal preferences) and other non-cannabis related interests that people share.
Users can also set their sights on smoking buddies, relationships, friends, and the unpredictable 'see what happens' option. According to CNN, High There! brought this charming couple together.

Plenty of Fish
Plenty of Fish is not a dating app dedicated to cannabis, but it is indeed one that's 420-friendly. It allows users to specify whether they love smoking up, as profiles contain a built-in option to detail their views on cannabis.
With millions of registered users around the world, it's an excellent option for people who want more variety, whether they are stationary or traveling. It can also give a little more insight on you and your potential life partner's mutual interests.