Legendary cannabis activist Tommy Chong gave Bernie Sanders his endorsement back in February, but apparently the Sanders campaign had some mixed feelings about it. Tommy was supposed to speak at an Eastern Los Angeles Rally on Sunday, but the Sanders campaign allegedly got cold feet and ended up canceling his speech.
Tommy's Thoughts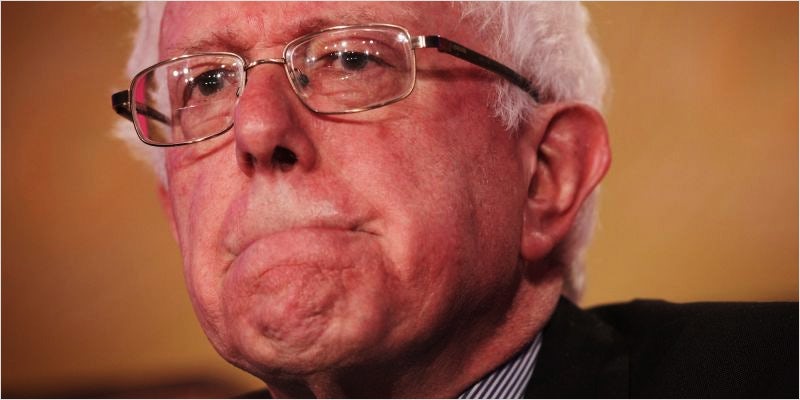 Chong has expressed his disapproval of their decision by saying that he was very much insulted, as he should be. Chong made a video about his support for the Vermont Senator earlier this year, and they repay him by canceling his speech a mere 2 hours beforehand? Whoever you support to be the next POTUS, you can't deny that this was not the right choice by the Sanders campaign.
It's lip service to get the votes, but they don't want to endorse what I stand for and what I've stood for all my professional career. It was an insult. – Chong
Tommy was especially annoyed because he had earlier promoted his appearance through a morning radio interview, which makes it seem that he decided not to show up for his fans the day of.
Now I'm going to look like a fool, like one of those guys who starts bragging about something that isn't true. And I don't like that because my endorsement means a lot because of what I have gone through and what the whole [marijuana] culture has gone through.
Mr. Chong voiced his opinions on his apparent snub on Twitter.
Unfortunately after months of support and endorsement videos, I have to report that @BernieSanders pulled away his invite to me.
However, Chong appeared to have softened later and tweeted his continued support, which is a good sign.
Hope to continue my support, reschedule, and continue activism, political change and promoting peace anywhere possible.
Hopefully, both parties can move on from this incident and continue to advocate for smarter drugs laws and legislation.
What did you think of the Sanders campaigns decision? Does it hurt or help the party? Let us know on social media or in the comments below.