The UK, which has not legalized medical cannabis, could be issuing prescriptions for it within weeks, The Independent reports. The rapid policy change is largely thanks to Billy Caldwell, the now famous 12-year-old epileptic boy from Northern Ireland who has become a figurehead for cannabis advocates in the UK.
In 2017, Caldwell became the first person to receive a prescription for medical cannabis from the UK's National Health Service (NHS). The prescription for medical cannabis oil helped him go an unprecedented 300 days without a seizure. After his supply ran low, his mother, Charlotte Caldwell, was able to fly more from Canada in via Dublin and then drive it across the border to the UK. A more recent attempt, via Heathrow International Airport, didn't go so well.
Billy's medicine was confiscated by authorities at the airport, and he subsequently suffered severe seizures that required hospitalization in London. This sparked outrage, and the Home Office rapidly whipped up a 20-day emergency permit allowing Billy to be treated by hospital staff with the oil. As part of that process, a panel of experts was created to review the UK's current medical cannabis policy.
The panel, chaired by Northern Ireland's Chief Medical Officer Dr. Michael McBride, will meet next week and has already started accepting applications to prescribe the medicine from senior doctors, according to The Independent. It will then issue recommendations on those licenses to cabinet ministers, who will approve recommended applications within a month.
Billy's application, however, appears to have been fast-tracked and he will soon hold the first lifetime license for cannabis in the UK, according to Belfast Live. Caldwell was relieved, to say the least. Billy has enough cannabis oil for the current week, she confirmed.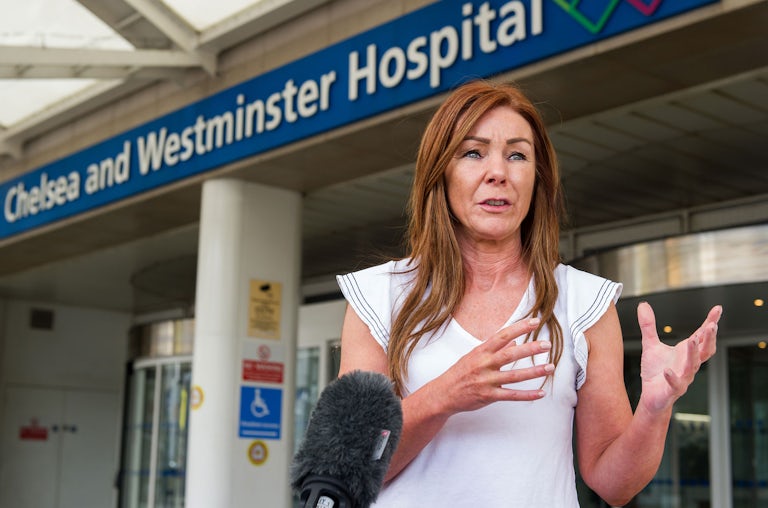 "This is what we have been waiting for," Caldwell said. "This is what every parent of a child who believes they need medicinal cannabis has been waiting for. Time is ticking by for each of those children."
The expert panel is a temporary measure until the UK's Chief Medical Officer Professor Dame Sally Davies can complete a full review for Parliament on whether or not to reschedule cannabis. For patients to qualify for the special licenses, they must have "exceptional cases where there is an unmet clinical need," according to a UK Home Office fact sheet.
While the expert panel is a huge milestone for cannabis activists, allowing the neediest patients to get medicine almost immediately, Davies' two-part review would present a more permanent resolution to the UK's medical cannabis debate. The Home Office said it received her portion of the review and it would begin the second half, to be carried out by the Advisory Council for the Misuse of Drugs, shortly.
Separately, Labour party leader Jeremy Corbyn said that arresting people for minor possession was "not a particularly good idea," and that medical cannabis oil should be "decriminalized and made readily available as quickly as possible," although he still does not support recreational legalization.