Northern Ireland's Department of Health just instructed a general practitioner to discontinue prescribing medical cannabis to a young boy with a severe form of epilepsy. The doctor, Dr. Brendan O'Hare, had been prescribing a medical cannabis product to the boy, named Billy Caldwell, after the boy's mother secured a prescription from the National Health Service (NHS) in 2017.
With that prescription, 12-year-old Caldwell became the first person in the UK to legally use medical cannabis. Cannabis is currently listed as a Class B controlled drug in the UK, meaning that those caught possessing cannabis can serve up to five years in prison, receive an unlimited fine, or both. However, Caldwell's mother, Charlotte, was able to convince the NHS to make an exception for her son after launching a months-long, widely-publicized campaign.
Caldwell is afflicted with a rare form of intractable epilepsy. Studies have found that medical cannabis products like cannabidiol (CBD) can successfully treat some forms of epilepsy, such as Caldwell's. In the United States, epilepsy (sometimes listed under "seizures") is the only condition that qualifies patients to obtain medical cannabis in the 29 states and the District of Columbia where it's legal. 
Before using medical cannabis, Caldwell suffered daily seizures. For ten years, Caldwell's family struggled to find a medication that would prevent his seizures but had no success until they discovered medical cannabis. After Caldwell began his treatment with concentrated medical cannabis oil, his seizures—almost miraculously—stopped.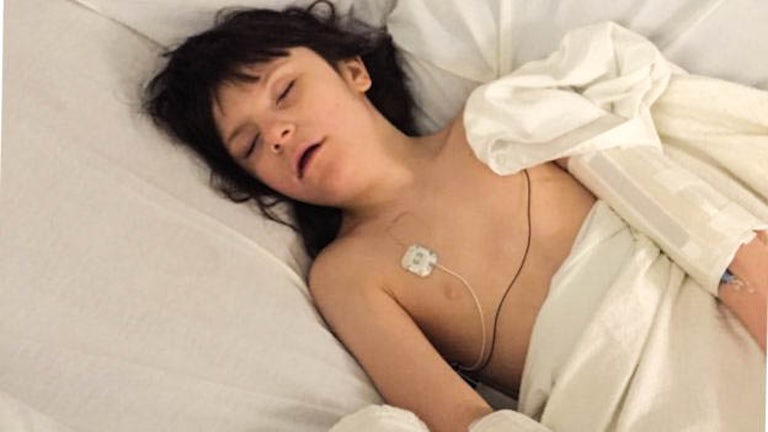 Last year, Caldwell hit a major milestone in his treatment when, with the help of his medical cannabis products, he reached 300 days seizure-free.
These were the merits on which Charlotte was able to secure a medical cannabis prescription for Caldwell, despite it being illegal in the UK. However, when Charlotte most recently went to renew her son's medical cannabis prescription, she was told that it wasn't possible this time. This is because the Northern Ireland's Department of Health instructed O'Hare to discontinue his prescribing of medical cannabis.
As O'Hare told the BBC, he prescribed Caldwell medical cannabis products because "the reduction in his fit frequency is huge." O'Hare went on to say that "This is not to open the floodgates for products, it's about one individual child."
He also claimed that prescribing Caldwell medical cannabis was an "ethical issue."
Charlotte worries that if she isn't able to access medical cannabis for her son, his seizures will return. Doctors have expressed concern that Caldwell's seizures could one day result in his death.