The legal team for the Washington versus Sessions case—in which a former New York Jets football player, two children, a veteran with PTSD and the Cannabis Cultural Association sued the U.S. government to reclassify cannabis—is pushing back on the courts. In February, the benchmark case, which has the potential to end federal cannabis prohibition, was dismissed. On June 1, Attorney Michael Hiller, one of the lawyers on the team who represented child plaintiffs Alexis Bortell and Jagger Cotte, filed an appeal in Appellate Court.
In the appeal document, Hiller outlines an "overview of the history of widespread use and acceptance of Cannabis throughout the world as well as former President Nixon's passage of the Controlled Substances Act (CSA) to suppress the rights of those regarded by his administration as the political opposition." He also illustrates the hypocrisy of the federal government for acquiring a medical cannabis patent, which inherently admits cannabis has medical potential, while keeping cannabis federally classified as a Schedule 1 substance with "no currently accepted medical use."
Hiller is arguing, among other things, that the classification of cannabis violates the constitutional rights of Alexis Bortell and Jagger Cotte to use life-saving medications. Bortell, a 12-year-old who has epilepsy, and Cotte, a 7-year-old who has a rare neurological disorder called Leigh's Disease, both use cannabis oil to prevent violent seizures.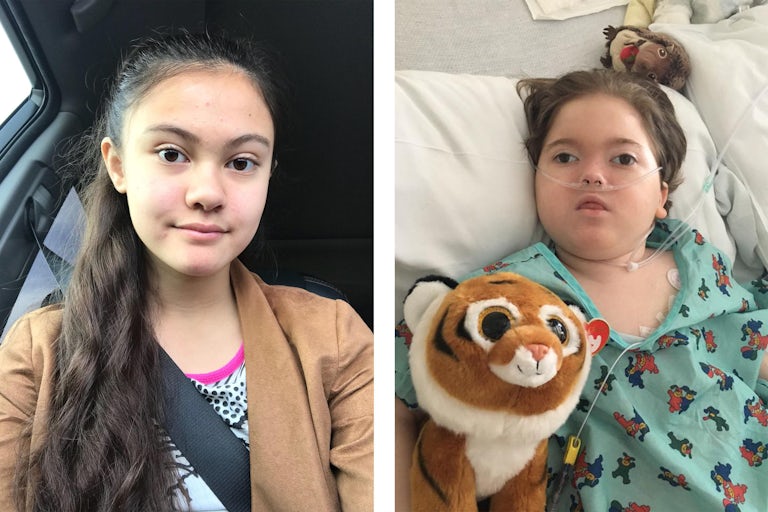 The appeal states, "As the court below acknowledged, the plaintiffs are living proof of the medical appropriateness of marijuana.' Unfortunately, under the Controlled Substances Act, treatment with cannabis by Alexis and Jagger, two young children, is a felony, thereby resigning them to lives of constant trepidation that their parents may be arrested and prosecuted."
Hiller already presented these points in Judge Alvin Hellerstein's courtroom before the dismissal. And while they make a sympathetic argument, they don't necessarily make a strong one. When Hellerstein dismissed the case in February, he acknowledged that cannabis is being used for medical purposes by Bortell, Cotte, and the other plaintiffs, but said that that's not enough to rule in their favor. Other court cases seeking to reclassify cannabis by proving it's a medical necessity have failed and thus, Hellerstein wrote, he's "bound by precedent to reject" this case too.
"It is my opinion that despite the wealth of legal logic -most of which will be defeated in the appeal's court decision- it will require an act of the Attorney-General, Congress or the DEA to reschedule cannabis in order to move forward with a rational regulatory scheme to control it," said attorney and author Bob Carp.
The U.S. government will respond with an opposition brief within 90 days. Hiller will get the final word in a reply brief, then the court will hear oral arguments later and render another decision several months from now.
The appeal process is tedious and lengthy, but hopefully, justice for Bortell and Cotte will eventually be served, if not in court, or in the court of public opinion, then by an act of Congress or a constitutional amendment.