When he was 16, cartoonist Box Brown was arrested for having one joint. He was handcuffed, taken in and had to be picked up by his parents. Over the next year, he had court dates, was fined, spent half the year on probation and was forced by authorities to write a ten-page book report on Jack London's 'The Call of The Wild,' a novel about a sled dog. With several books under his belt now—most recently a string of best-selling biographies—Brown is creating a graphic novel about the history of cannabis in America. Appropriately, the book is called 'Cannabis.'
"I was arrested as a teenager for possession of cannabis and was fed through the legal system," Brown wrote in an email to Herb. "The experience really informed the way I viewed everything. I'm glad to be able to tell this story and use whatever platform I have to shine a light on this very misunderstood culture."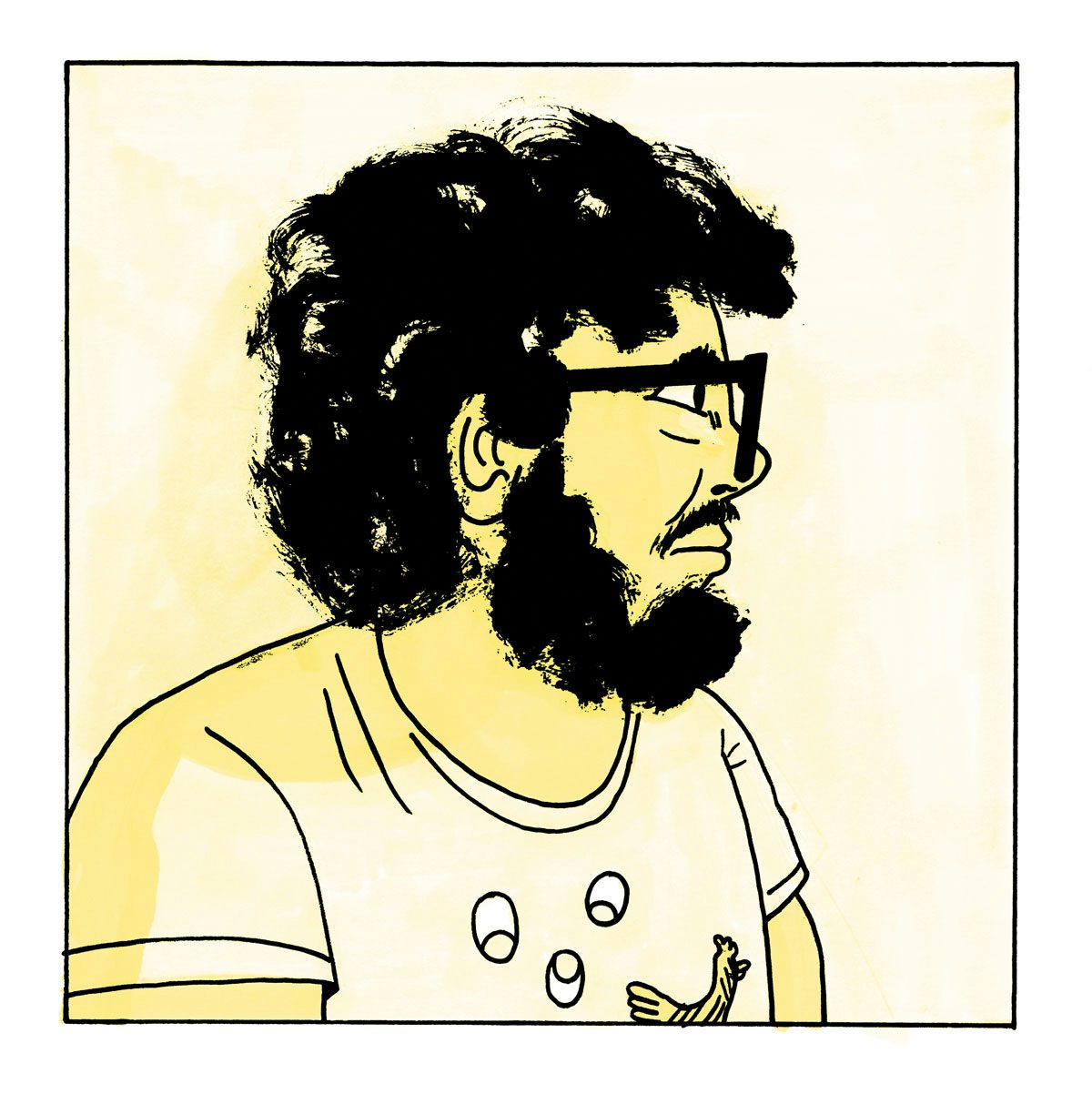 Box Brown said covering a subject like cannabis, versus biographies, isn't a significantly different process. Even though weed and its legal status remain a contemporary issue, Brown wishes more of the industry's pioneers were alive to speak to him. Box Brown desperately tried to reach Dennis Peron, the pot and gay rights activist who largely defined the American movement. Sadly, Peron passed away in January. "His story is remarkably inspirational and he's very much the reason why we have such a powerful movement today," said Brown.
Weed is being legalized across the States at a rapidly accelerating pace, but Brown says, even in the domain of pot, the country is still the land of contrasts. He's happy with some of the legislation being discussed in Washington, DC now, but is already weary of the commercialization and emphasis on money over justice reforms for those who have been arrested for victimless crimes like possession.
"We're living in a world where cannabis should have never been made illegal in the first place," said Brown, "the issue was never corrected by anyone. For 100 years lawmakers just let this issue slide and used it as they saw fit."
"Cannabis: The Illegalization of Weed in America" will be available from First Second Books in 2019.