According to the Cannabis Consumers Coalition (CCC), 53% of women are lighting up these days. But for men, the percentage isn't quite as large. Not only are just as many women smoking weed as men, but they are also leading the cannabis industry. Between the new report and all of the female-focused pot brands out there, it's safe to say women and weed are a match made in heaven.
Ganja and the girls
More women are lighting up than ever. According to a new report from the Cannabis Consumers Coalition (CCC), just as many women are smoking weed as men.
In the past, surveys have mostly found men to be the ones consuming the most herb. This particular report, however, is entirely different from the rest.
The CCC survey revealed that 53% of women are smoking pot, while only 42% of men are weed smokers. In fact, Larisa Boliver, author of the report, says the majority of respondents were females,
Although there is a disparity among reports of the gender of the cannabis consumers, the importance of the female consumer is not negligible.

The most profound finding in our report was that the majority of respondents were women by over a 15% margin.
She also mentioned that a Headset report found that 68% of men are cannabis consumers, putting the ratio closer to 2:1. However, a 2013 Gallup poll showed a narrower gap, suggesting that 8% of men use the herb daily versus women at 6%. Unlike those reports, the CCC's was anonymous and covered all states, including ones where weed is not yet legal.
Women in the green scene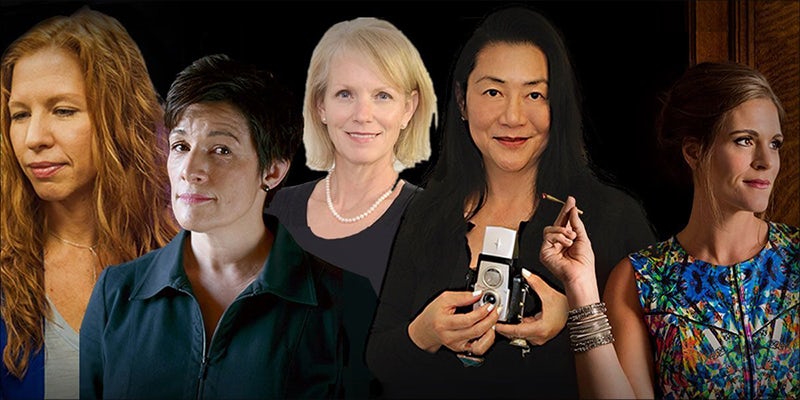 Not only are more women smoking pot than ever before, but they are also dominating the cannabis industry. In 2015, Marijuana Business Daily noted that women hold 36% of executive level positions. According to Boliver, businesses should be taking advantage,
With so many female cannabis consumers and business leaders, businesses need to ensure that their marketing strategies appeal to women when developing both business-to-consumer and business-to-business marketing stratagies.
At the present time, there are plenty of companies doing just that. For example, Suicide Girls recently launched their line of vape cartridges fit for different moods, including Chill, Hustle, and Zero.
AnnaBis makes odor-proof handbags just for women. Founded by Jeanine Moss, her bags look just like regular purses, only they're much more gorgeous and are designed to protect your pot.
Moving away from brands and to networking groups, Women Grow is an organization that has over 37 chapters across the country. Every month, over 1,800 women attend their events. The group also has 35,000 subscribers to its newsletter and their website receives 40,000 views every month.
According to Kristina Neoushoff, Women Grow's CEO, it's a place for women from all walks of life,
We are defying stigmas. We are wives, mothers, daughters, aunts, grandmothers, entrepreneurs, professionals, thought leaders, and caregivers who are building this industry one business at a time.