The topic of homes is a tense subject in the Bay Area. After generations of mixed-income, immigrant and bohemian communities, San Francisco and its surrounding cities quickly became a playground for the sweeping tech industry. When cannabis entered the legal market in the United States, nevermind in states as gigantic as California, many longtime pot enthusiasts were worried that a 'Big Marijuana' would emerge, companies as overpowered and ruthless as the corporations in other sectors. Too big to be compassionate. And that's exactly what happened recently in a former Del Monte factory in Oakland. 
The Oakland Cannery was established in the 1970s by painter Alistair Monroe, who continues to live and work out of the space. Today, more than 30 artists of all disciplines live in the rent-controlled building, a rarity in an area fostering many startups.
Last year, Oakland City Council approved the once-industrial area as a 'green zone,' a space approved for marijuana business development. Then, without much warning to the current tenants, Green Sage, a weed-centric real estate group, bought the building for $14 million last November.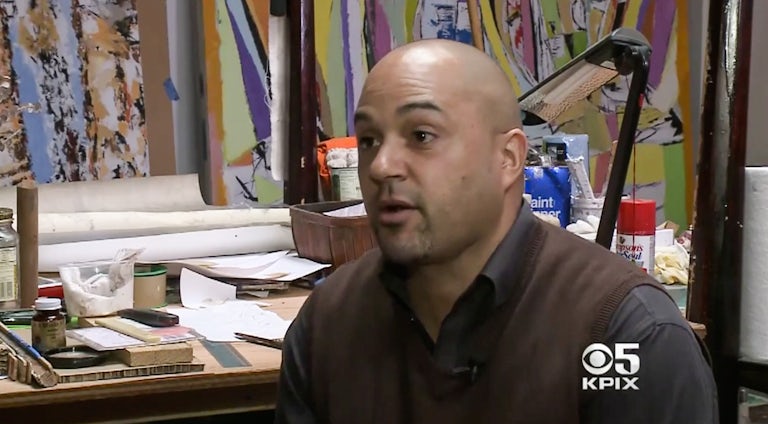 The tenants, new and old, were facing eviction. "They're carpet grabbers from Colorado," Alistair Monroe told local news, "coming in, swooping up real estate left and right and bulldozing and they just do not care."
The cost of trendy businesses has been felt harder in the Bay Area than most places in the country. Since 2013, more than 10,000 people have been evicted for wealthier tenants. There are some laws against this, but the loopholes are easy to maneuver. A common one is for a landlord to claim relatives are moving in and then never follow up, a practice NBC discovered has increased 150 percent. Safe artist spaces have been especially vulnerable since the Ghost Ship fire in 2016 that left 36 people dead.
The good news is that Oakland City Council made a quick amendment to its green zone policy before the Cannery residents were forced out. While weed businesses are still free to open shop in the area, they are now restricted from commandeering places of residence. It is a victory, but Monroe is worried it won't be long until these companies start finding their own loopholes. "That would force the majority of us out of the city," said Monroe. "We are truly about the creative process that makes the fabric and the richness of the soul of the city."