Women are still abstaining from consuming cannabis due to a lack of understanding and awareness about how to go about obtaining or using it. Van Der Pop — a North American brand offering cannabis information and products for women–conducted a survey and concluded, above many other important points, that poignant and surprising statement. But it's not so much the statement that deserves pause, it's considering the disparity between curiosity and reluctance–a chasm the company is looking to help women cross with confidence.

Other findings from their pre-legalization survey include:
70 percent of women believe cannabis consumption carries a stigma

1.5 million Canadian women are interested in how it complements exercise

52 percent of female users say it helps them sleep

3.4 million Canadian women are interested in how it can help them relax
April Pride, Founder of Van Der Pop, was recently in Toronto to participate in the brand's Women & Weed Summit–a free educational series that addresses questions around cannabis education and consumption as it relates to sex, parenting, fitness, and cooking.
She stopped by the Herb office to discuss the relevance of the survey results and what the numbers really mean.
Interview with April Pride, Founder of Van Der Pop
Nicolle: Was there anything surprising for you about the results of the survey?

April: The top reasons why women consume cannabis are related to health and wellness, but then you see 70 percent of women feel like there's a stigma related to cannabis too. 

N: Do you think the cannabis industry is a unique place for women to thrive?

A: I would hope so. All the pieces are there. The pharmaceutical industry is definitely run by men and you can see that with the drugs that go to market. If this is turning into the wellness industry, which I feel is the direction it's going to a great extent, and women are responsible for 85 percent of consumer spending in the health industry, then we need to have a voice so we're certain that what's going to market actually helps us and that it's coming in a form that appeals to us. 

But, can women thrive in this industry? I think that we're trying. We've seen the mistakes in tech and there is so much more data now that supports having women on boards and women in critical and integral decision-making roles, and what that does for the bottom line.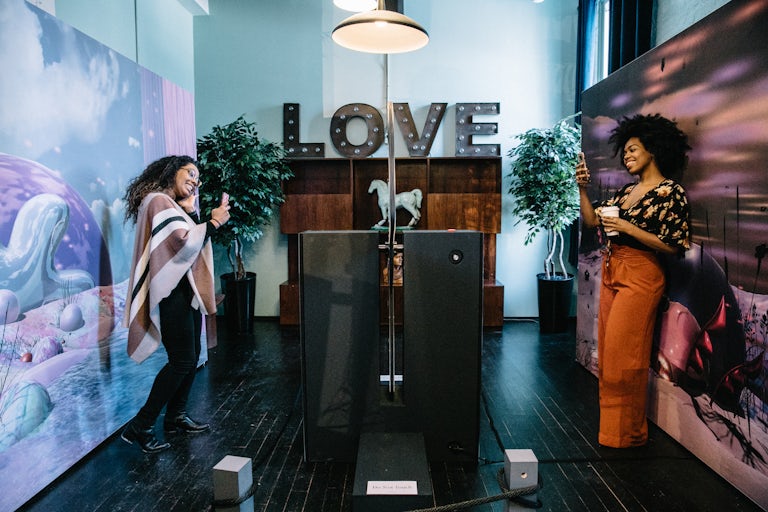 N: Where do you think the intersection comes in between cannabis and sexuality, and why do women seem to resonate so strongly with the integration of cannabis into their sex lives?

A: I think that we are finally acknowledging that we can't relax all the time and that we need some help with that. I know women who consume cannabis to just be in the moment and not run through a list of what they need to do tomorrow or what they didn't get done today, and they can just be present with their partner.

Women have found that it's helpful. And being able to reconnect with your partner just by being present is profound. I also think we've also come up short with other options, and so, like any other health issue, women find cannabis as a last result for themselves or someone they love when nothing else has worked. Now, when it comes to sexuality or sexual satisfaction, we're at the end of the fucking road. So here we are. And I'm really looking forward to seeing what happens.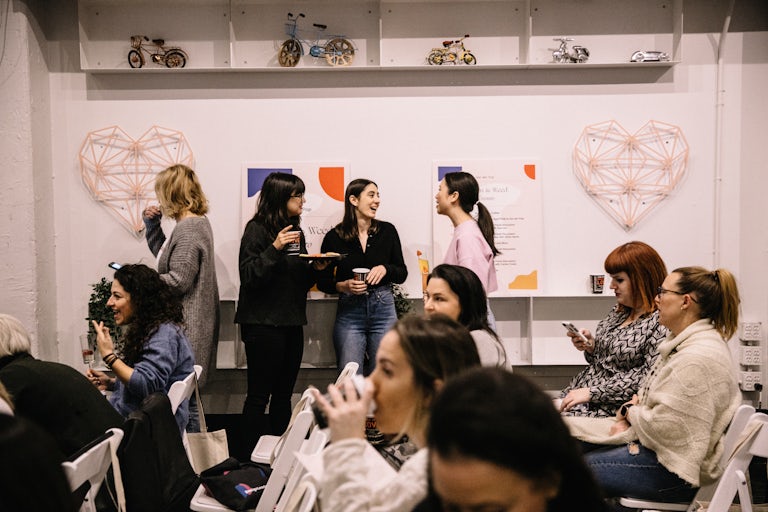 N: Do you think if more women use cannabis, and express their different reasons for doing so, it will help drive down the large percent who still believe it's stigmatized? 

A: Van Der Pop is a safe space for women to gather information so when they walk into a dispensary or make any decisions around cannabis they feel comfortable and confident. Once you know, it's hard to fool yourself, and once you give it a shot and it helps, you want to tell everybody. Van Der Pop wants to support them and their decisions, and people willing to talk about it contribute to lowering that number. But at the same time, also supporting the people who don't feel comfortable raising their hand and saying that they consume cannabis.
With Van Der Pop, since the beginning, no two stories are the same in terms of how women use cannabis and how it plays a role in their life. Every woman is different. There is not one brand for women, but as a brand, we can reach out to as many women as possible so that anyone who does come to the website sees an opportunity to connect.