The top health official in the Trump Administration resigned on Wednesday, surrounded by questions about financial conflicts of interest.
Before she resigned, Dr. Brenda Fitzgerald was the director of the federal Centers for Disease Control and Prevention (CDC). According to a prepared statement from the Department of Health and Human Services (HHS), which oversees the CDC, Fitzgerald's investments made it difficult for her to perform her job.
For years, the CDC has made the fight against smoking a priority. It calls tobacco "the leading cause of preventable death" on its website. Dr. Fitzgerald, despite her investments, is a longtime advocate for cutting tobacco use.
Fitzgerald's investments in tobacco, beer, soda, and healthcare companies have "imposed a broad recusal limiting her ability to complete all her duties as CDC Director," according to Matt Lloyd, spokesman for HHS. "Due to the nature of these financial interests, Dr. Fitzgerald could not divest from them in a definitive time period."
When she took the job, Fitzgerald, 71, owned a variety of stocks. Among those were shares in five tobacco companies, including Reynolds American, British American Tobacco, Imperial Brands, Philip Morris International and Altria Group. She also held pharmaceutical stocks, which she sold as part of her ethics agreement.
Fitzgerald said she sold some of her shares which presented an obvious conflict of interest. But she still has others because of restrictions that prevent her from selling them, she said.
In a case of spectacularly bad optics, Fitzgerald's financial manager bought shares in Japan Tobacco and the drug companies Bayer and Merck & Co., reports Politico. Those purchases were made after taking the helm at CDC. The stocks were later sold.
The purchases drew attention from public health experts who said they went against the mission of the CDC. The stock holdings, of course, also posed potential legal and ethical conflicts. Fitzgerald sold the tobacco stock at the end of October.
Democrats had questioned Fitzgerald's ability to do her job as a result of the conflicts. "I am concerned that you cannot perform the role of CDC director while being largely recused from matters pertaining to cancer and opioids, two of the most pervasive and urgent health challenges we face as a country," Senator Patty Murray (D-Washington) wrote in a letter to Fitzgerald.
Fitzgerald, who had two unsuccessful runs as a GOP candidate for Congress, came to the CDC after six years of running Georgia's health commission. HHS Secretary, Tom Price, Fitzgerald's former boss, had announced her appointment last year. But Price himself had to step down following a controversy about his expenses.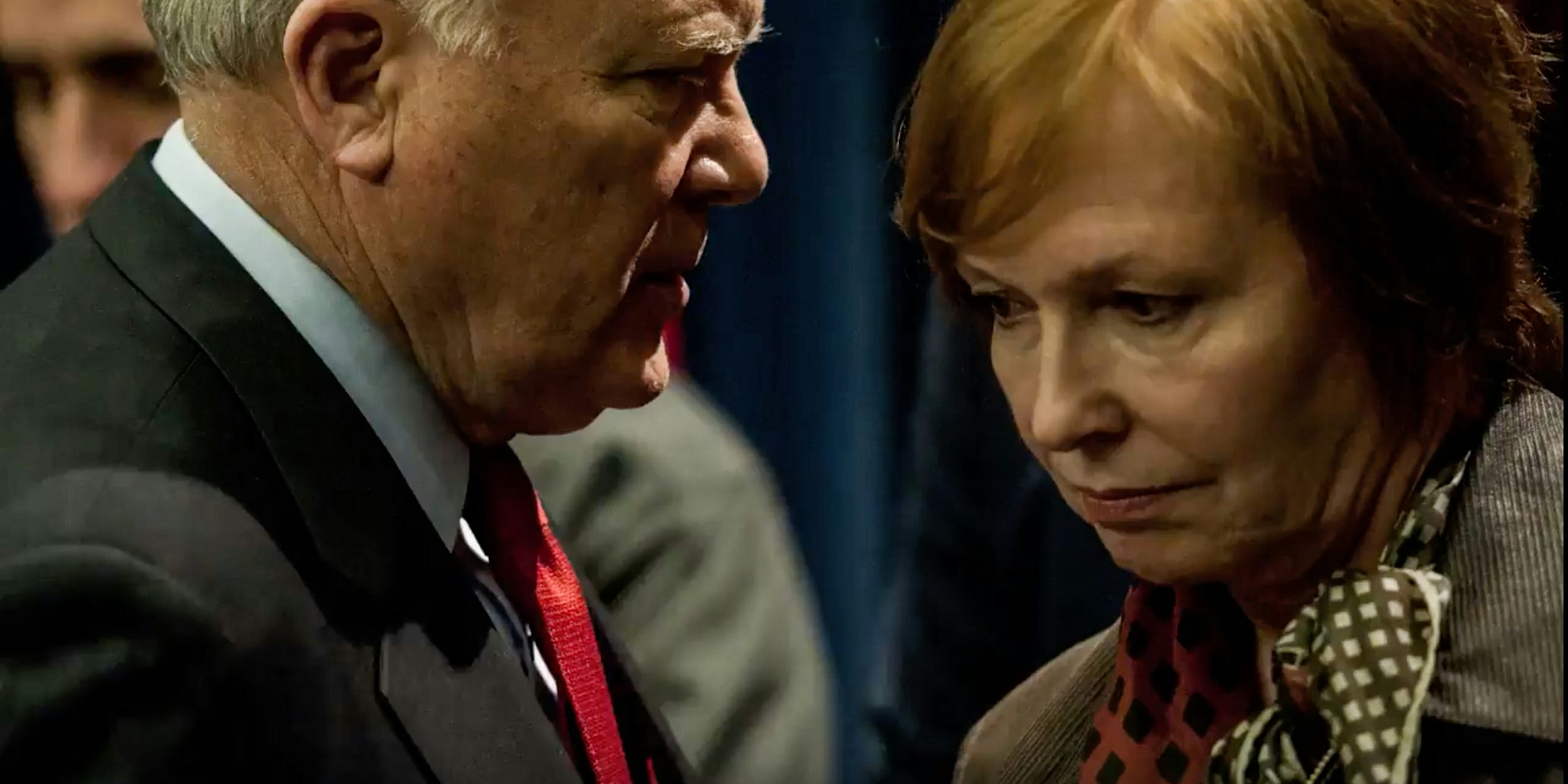 Fitzgerald took the reins at the CDC last July. She was close with former HHS Secretary Price, who resigned last September after a scandal arose regarding his use of private jets.
HHS Secretary Alex Azar, who was sworn in just two days ago, accepted Fitzgerald's resignation early Wednesday morning, according to the agency.
"After advising Secretary Azar of both the status of the financial interests and the scope of her recusal, Dr. Fitzgerald tendered, and the Secretary accepted her resignation," spokesman Matt Lloyd said. "The Secretary thanks Dr. Brenda Fitzgerald for her service and wishes her the best in all her endeavors."
According to an internal CDC email, the agency's deputy director, Anne Schuchat, will take over as the acting director immediately.
Democratic lawmakers were outraged by the news. Sen. Murray, the top Democrat on the Senate committee overseeing public health, called it "unacceptable" that the former director of the CDC would have such conflicts.
"It is unacceptable that the person responsible for leading our nation's public health effort has, for months, been unable to fully engage in the critical work she was appointed to do," Sen. Murray said.
Fitzgerald had already drawn attention for the slow pace of her divestment from the older holdings. Government officials said the stocks posed potential conflicts of interest and prevented her from testifying before Congress.
Richard Painter, President George W. Bush's ethics lawyer from 2005 to 2007, called Fitzgerald's stock purchases "tone deaf" and "ridiculous," reports NBC News. "Shows how oblivious this administration is to financial conflicts of interest," Painter said.
The STOCK Act, a 2012 law written by Rep. Louise Slaughter (D-New York), prohibits insider trading by members of Congress and other government employees. The law requires such trade be disclosed.
"This episode is exactly what I wrote this law and led the six-year fight to get it signed into law," Rep. Slaughter said on Wednesday. "The American people deserve to know whether federal officials are upholding the public trust and adhering to the highest ethical standards, or using their powerful positions to enrich themselves."
"It's just completely untenable," agreed Emily Holubowich, executive director of the nonprofit Coalition for Health Funding. "You can't be the CDC director and buy stock in [tobacco companies] after you've been appointed."
With Fitzgerald's inability to divest of her other financial conflicts, the purchase of new tobacco stocks "broke the camel's back," said Holubowich.