Support for marijuana legalization was one of the topics George Zimmer, founder and former CEO of Men's Wearhouse, revealed on Friday. During the keynote speech at the Cannabis World Congress & Business Expo in Los Angeles, Zimmer said not only does he support marijuana legalization, he also openly discussed his own cannabis use.
Missed investment opportunities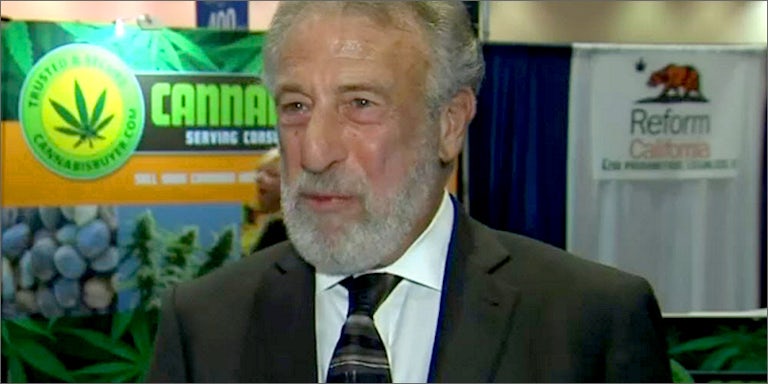 Zimmer has had been a regular consumer of marijuana for decades, saying:
I've been smoking marijuana on a regular basis for about 50 years. As you can see, it's really impacted me in a negative way. It's treated like it was heroin. Everybody in the country knows what the truth here is, except the 535 people we elect to make these decisions in Washington, D.C. It's astounding.
Zimmer even revealed that he had briefly considered investing in cannabis-related startups last year, but ultimately decided against it. His decision was, in part, he says, related to problems created by the Internal Revenue Service.
He went on to express his hope that the IRS would ultimately change its attitudes towards cannabis and the federal government would reschedule it.
There are still a lot of questions that are raised in terms of dispensaries, and the way the IRS does not allow normal business deductions.
Zimmer stepped down from his position as the Men's Wearhouse executive to become its spokesperson. He was fired from that position in 2013 and went on to launch Generation Tux, an online tuxedo and suit rental website.
Increased CEO support for cannabis legalization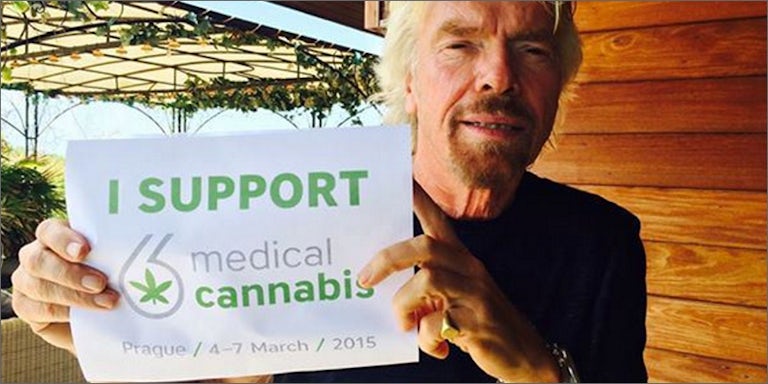 Zimmer is one of several current or former major CEO to come forward in support of cannabis legalization. The growing list includes the co-CEO of Whole Foods Market, John Mackey; billionaire George Soros; and Virgin Group founder Richard Branson.
Branson has been particularly outspoken on the issue: He recently hosted a Reddit Ask Me Anything (AMA) in which he expressed support for those who seek out cannabis for medical use.
If you are ill, you should do whatever you can to alleviate your pain. In the meantime, we'll continue to do what we can to get sensible drug laws. – Branson
Branson was also vocally critical  of the recent United Nations General Assembly Special Session (UNGASS) on Drugs, saying that the session was "flawed from the start" and "excluded important voices from across the UN and civil society."