The family of Adam Lee, a Colorado man who died on the job at the Loveland Ski Area, is only receiving half of his workers' compensation benefits because cannabis was found in his system.
His widow, Erika Lee, worries about how she will care for their three children with $800 less per month to rely on.
Lee's husband was an electrician, and died in December 2017, when he was crushed by a ski escalator he was hired to fix.
According to Denver 7 news, a postmortem toxicology report found THC in his bloodstream when he died.
That report, however, is unable to determine whether Lee was high at the time of his death or had used cannabis during off-work hours in the days, or even weeks, before his death. That is of little debate in the eyes of the state, as Colorado law allows workers' compensation companies to cut benefits in half if tests return positive for cannabis or any other controlled substance.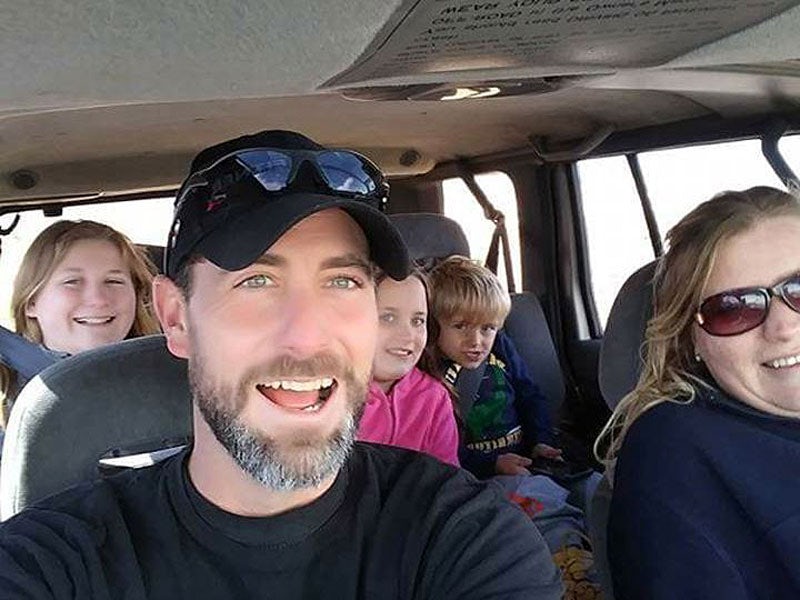 Voters in Colorado passed a legal recreational cannabis ballot measure in 2012, leading the state to officially roll out the country's first legal recreation cannabis program (alongside Washington) in 2014. This case reflects how, even though cannabis may be legal in the state, companies are still able to ban its use internally, enforce discriminatory policies against cannabis users, and cut death benefits by 50 percent even if it was consumed during off-work hours.
"I am frustrated with the system that is saying because he smoked a legal substance, we are going to take away your benefits from you and your kids," Lee told Denver 7 news. "I'm scared, and I have no idea how we are going to make it."
Lee is currently seeking legal action to try and reverse the decision to reduce her workers' compensation payout, which is overseen by Pinnacol Assurance, a workers' compensation agency in Colorado.