When Taylor Rosean was in high school, the last thing he thought he'd be doing was opening a social cannabis lounge with his mom. In high school, she came down on him for smoking pot. Since then, a lot has changed.
"It's funny because my mom was the first person to push me to join the cannabis industry four years ago," he says. "So it really kind of came full circle for us."
The idea for a cannabis lounge came to Rosean when he and a friend were at an arcade, joking about how much more fun it would be if only the venue sold weed. After laughing at the implausibility of it, Rosean went home and saw in the local paper that Initiative 300, allowing cannabis consumption lounges, had passed.
"It was like getting struck by a lightning bolt," he says. The idea for Vape and Play, a cannabis lounge for gaming, was born. He quickly consulted mentors from the industry about his scheme, who all told him that, yes, he should absolutely do it.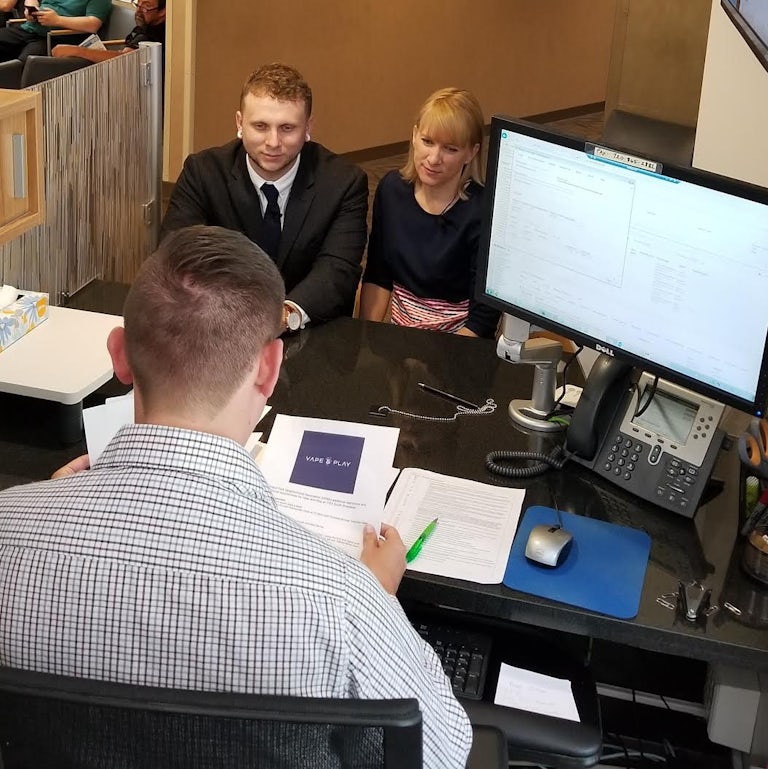 However, actually doing it wasn't that easy. Raising money was tough, and he had a hard time finding solid partners, which is what led him to ask his mother, Megan Lumpkins, if she wanted to be a part of the venture. Together, they successfully lobbied friends and family to fund the cannabis lounge, and she now serves as Vape and Play's community relations director and is an equal partner in the business.
"She's been an instrumental part in making this happen," he says. "It's a really funny dichotomy to say the least, but I wouldn't want it any other way now."
Vape and Play will be Denver's second cannabis lounge to open since I-300 passed, following the Coffee Joint. However, Rosean sees his cannabis lounge as unique, in that it is primarily about events and activities, and just happens to have a state-of-the-art vape bar in the back.
"Originally we were going to have an arcade, but we wanted to make a business that's open to every demographic, as lots of different kinds of people enjoy cannabis," he says. "Now it's more of an events center. We'll have a stage where we'll have musical acts, comedians, educational seminars, and we're even planning on having fun event nights, like catered evenings hosted by local restaurants. We're going to have yoga, bachelor/bachelorette parties. It's more about the things going on at our venue."
There will be board games on hand for everyday patrons, but the serious gaming—the kind you do with a controller—will be confined to the occasional tournament.
Due to restrictions, they won't be able to hold any of the fancy-infused dinners that have come into vogue, but he does hope food will play a big part. In fact, cannabis lounges aren't allowed to do any of their own food service so the only food they'll have on a daily basis will be from vending machines. As a way around this, the lounge plans to have weekly catered dinners.
"We have amazing access to a lot of South Broadway restaurants, which are some of the best restaurants in the city, so we're just going to cycle through them," he says. Denver restaurant owners get asked if it's okay to toke up all the time by patrons, he notes. Weed and food do go hand in hand, of course, and he's excited to provide people with a legal space to enjoy both.
Beyond that, he's looking forward to the cannabis lounge providing a multipurpose space to all of Denver's different cannabis-loving populations. He hopes to serve groups like the city's many canna-tourists, local renters whose leases prevent them from consuming, and cannabis businesspeople looking for meeting space. Currently, there's hardly anywhere in the city—let alone the state—where people can legally consume cannabis outside their homes.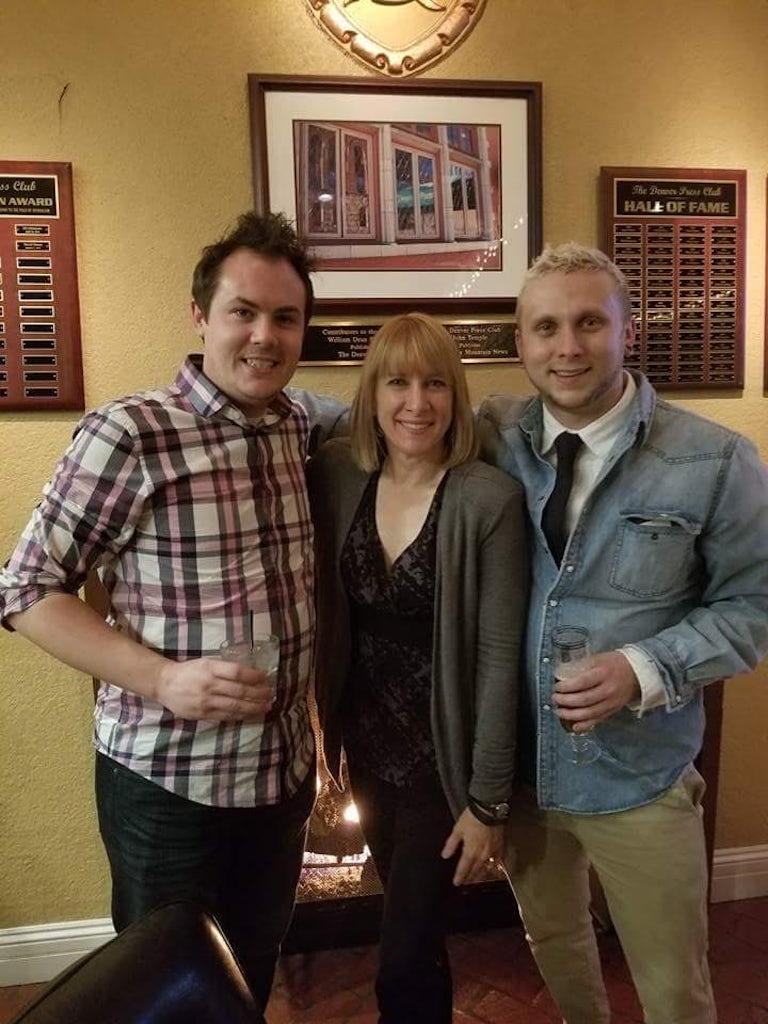 "There are so many different demographics of people that are itching for this space to exist, it's kind of crazy that we're going to be one of the first ones," he says. "A lot of industry people can't believe these spaces aren't legal yet, because we all already go to these events. But they're all in the shadows, in private. I'm very excited to bring these to the public so that the world can see how we've been practicing our use of cannabis and how non-invasive and non-dangerous it is."
A lot of the restrictions on lounges are driven by holdover fears from the "Reefer Madness" era, he surmises, but he thinks those will dissipate once people see his cannabis lounge in action. Currently, lounges aren't allowed to sell their customers cannabis on site and they have to be sponsored by a friendly neighborhood organization in their chosen area. This limits the possibilities for what one can do, and where they can do it, but Rosean still thinks there will be "dozens" more clubs in Denver by 2020.
"I think that half the battle is showing that this can be done without cats and frogs falling from the sky," he says. "Once we show them that adults definitely can consume cannabis recreationally and safely—like we know—I think they'll start giving us a little bit more freedom."