American rap artists aren't the only ones entering the cannabis game. Now international sensation Die Antwoord plan to release more than their fourth album this year, Mount Ninja and the Da Nice Time Kid. Their second single from the new album, titled "We Have Candy" ironically sums up the news that they plan to release their own line of cannabis products.
Who is Die Antwoord?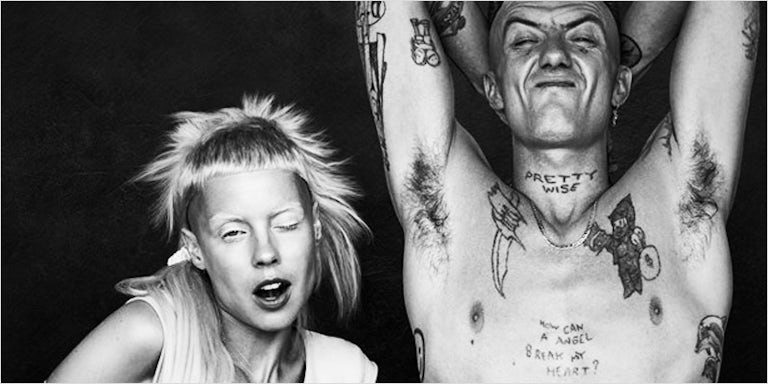 Formed in 2008 in Cape Town, South Africa, the group has quickly reached international acclaim, both for their multi-lingual music and sexy lead singer. If you don't know this group, you haven't been paying attention.
American audiences will recognize the lead duo of Ninja and Yolandi from their film appearance in Chappie. But this group's unique and powerful sound is worth the attention.
They have also made headlines for their rivalry and humorous jabs at Lady Gaga, who they claim stole part of her look from Yolandi. They even mocked her in one of their videos, meat dress and all.
Changing the face of world rap, and weed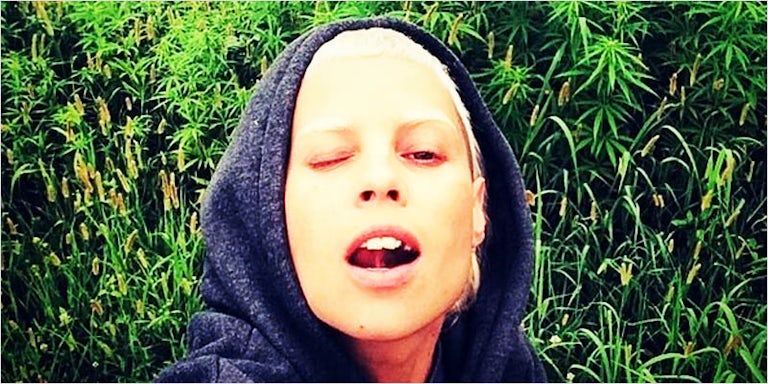 With hits like I Fink U Freeky, Enter the Ninja, Fatty Boom Boom, Cookie Thumper, and Baby's on Fire, the group who's name translates to "The Answer" describes their Zef style as both 1980's modern and trashy. Yolandi was quoted as saying:
It's associated with people who soup their cars up and rock gold and shit. Zef is, you're poor but you're fancy. You're poor but you're sexy, you've got style.
More than one website has claimed that the history of Africa can be summed up in three lines:
Nelson Mandella
District 9
Die Antwoord
Candy, you say?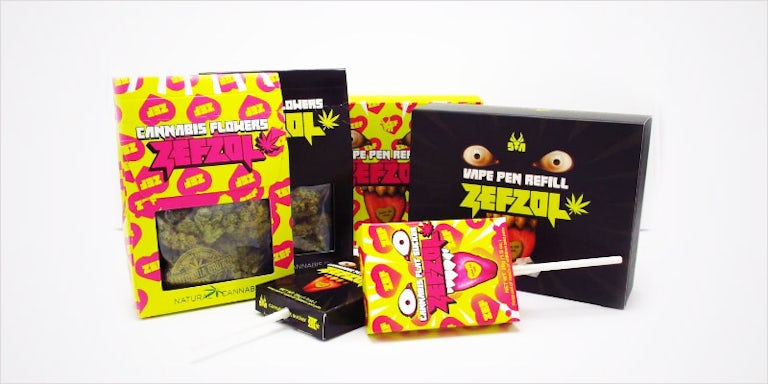 Cannabis chocolates, lip balms, mouth spray, vape pen refills,  and flowers will all be a part of the line. They took to Instagram to display examples of the new brand. To create their unique cannabis products, Die Antwoord teamed up with Northern California's largest supplier of medicinal cannabis products, Natural Cannabis.
Zef Zol
Their style comes out in the packaging, and if they stay true, the flavors will be as bold and satisfying as their music. They named the brand Zef Zol, zef meaning "common" and zol meaning a homemade joint, rolled with newspaper.
Natural Cannabis, make just about everything you can imagine in the realm of cannabis, from concentrates to candies, sodas to sexual lubricants. They produce signature products for some other names you might know, including Margaret Cho, Baby Bash, several adult film stars, and Master Bong.
Have you experienced the intense music and style of Die Antwoord? Will you go out and try their cannabis line? Tell us on social media or in the comments below.