The effects of alcohol on humans are well described, scientifically speaking: Mild euphoria, loss of inhibition, loss of judgment, eating an obscene amount of pizza at 3 am. Cannabis, not so much. This is partly thanks to a lack of study under prohibition, but also because it's a really, really complex plant.
THC might get top billing, but it is far from the only active cannabinoid—or compound—in cannabis. CBD, THC-V, and CBG all factor in, among others. And there are plenty we haven't even characterized yet. Throw in terpenes—oils produced in the flower's resin glands which have their own effect—and the "entourage effect"—wherein specific combinations of cannabinoids and terpenes create effects that are very different than their effects individually or all together—and you begin to see why it's so hard to say specifically what getting high entails.
There's also the complexity of the human endocannabinoid system—the system in our bodies which interacts with cannabinoids and can actually change over time. This means that, even when people inhale the exact same cannabis, they have different experiences.
Simply put, it's a lot of moving parts. Thus, it's no wonder that when we talk about getting high, we talk a lot about what kind of high we're getting. The same plant that might have you stuck in bed shoveling cheesy popcorn into your mouth and watching old "Portlandia" episodes for six hours could make someone else into a whirling dervish of productivity. Or it could put them in a state of miserable paranoia. Wouldn't it be great, then, if we could know what we were getting ourselves into every time?
Ebbu, a new company billing itself as the "Intel Inside" of the cannabis industry, thinks they can make that happen. For the past two years, they've been experimenting with different blends of extracted cannabinoids and terpenes, trying to determine exactly which mix of compounds will produce which experiences. Or, on the medical side, relieve which conditions. Eventually, they hope to provide the recipes they're working with to cannabis companies looking to market specific treatments or sensations to their customers, who can then guarantee their products' efficacy based on ebbu's science.
"Really what we've been doing is proving exactly how the entourage effect works," says Jon Cooper, ebbu's CEO. "The synergistic effects of how these compounds work in concert with each other in order to create the desirable sensation, feeling, or medicinal benefit that someone's looking for."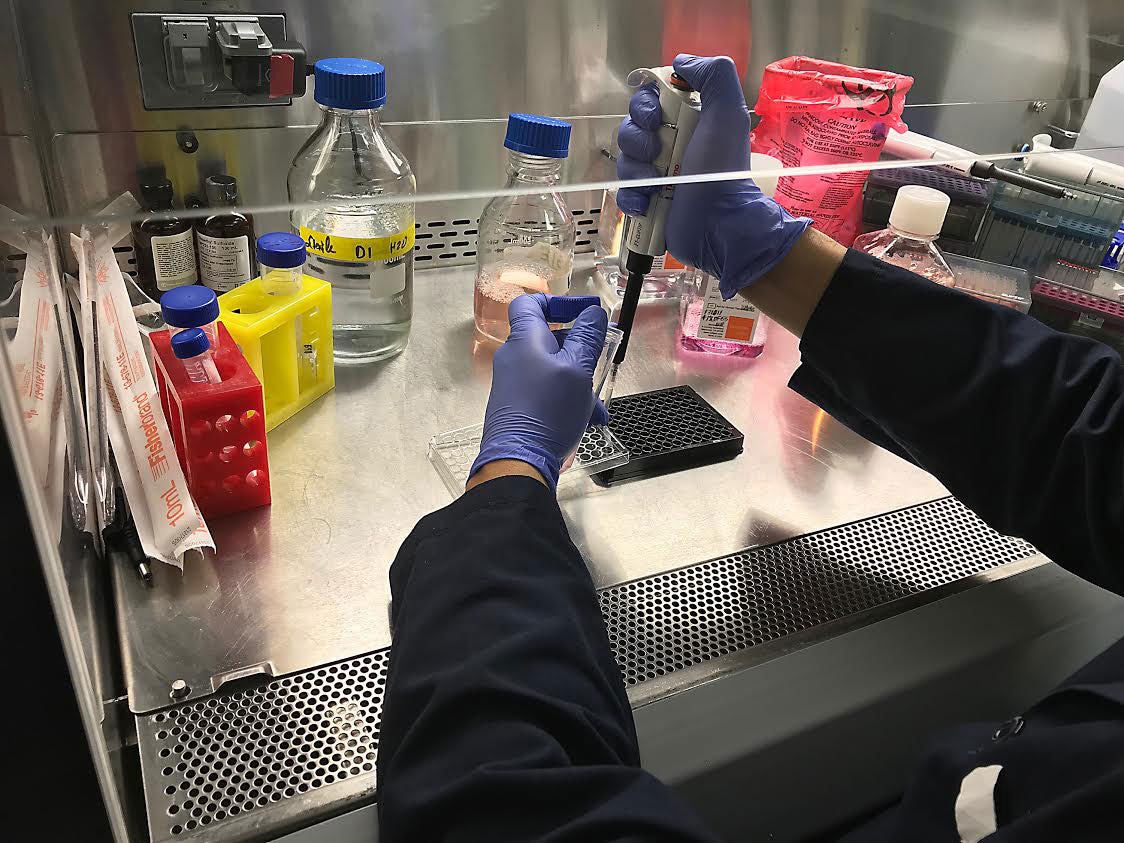 According to Cooper, the entourage effect is very real. Flower is about as full-spectrum as it gets. However, traditionalists might not be so happy to hear that Cooper doesn't see flower as the future of cannabis.
"Most people think about [cannabis] as strains," he laments. "I've just completely given up on strains. There will be a certain portion of the marketplace that will always have an affinity for strains, but I don't think that's going to represent what the majority of the marketplace will be consuming in the future."
Flower, he contends, is too complex and inconsistent for real scientific research—there are too many organic compounds in it and the levels of cannabinoids and terpenes can vary widely even in different sections of a single plant. Current technology allows cannabis producers to extract individual cannabinoids and terpenes from cannabis. Ebbu takes those individual compounds and recombines them, leaving them with a formulation that is infinitely more reliable and replicable than flower.
This involves first cultivating plants that are high in specific cannabinoids or terpenes, like CBG or pinene, which can then be isolated in the extraction process. The extracted compounds are then recombined into products that ebbu's pharmacology team thinks will create the specific effects they're seeking.
"I actually think of us more as a cannabinoid research company than a cannabis company," Cooper says. "What we're really trying to do is unlock the potential of these cannabinoids."
A priority for ebbu, Cooper says, is to help combat the opioid crisis, but he doesn't think it's going to happen through just smoking cannabis. While smoking has helped people wean off opioids, ebbu envisions a more refined version of consumption—a custom blend of cannabinoids and terpenes that act on receptors associated with pain and inflammation and that comes with a precise chemical description of why it works. This is also something, Cooper says, ebbu hopes doctors would be more comfortable prescribing than flower.
"A doctor wants something where they can understand the dosage, the scientific data associated with it, the potential efficacy, the safety studies," Cooper says, all things he hopes his work at ebbu is leading up to. However, getting there is hard.
According to Cooper, there are over 200 terpenes and 300 different receptors in the body. "We can't study all of that at once," he says. "If you truly want to understand how this works, it requires an incredible amount of work."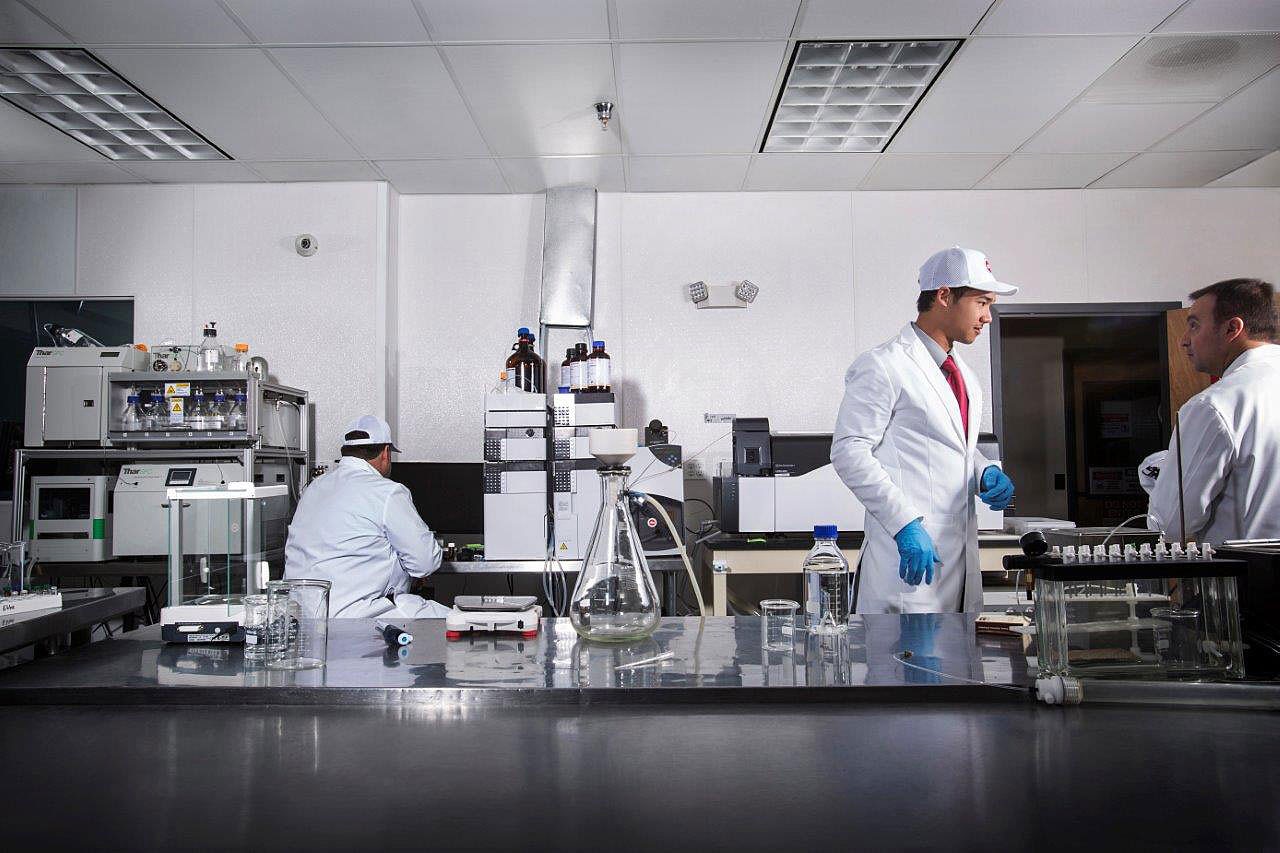 Nick Jikomes, Leafly's principal research scientist, points out that traditional pharmaceutical development focuses on single compounds, which is why what ebbu is attempting is so difficult. In order for the company to achieve its goals, its testing, he says, would require a few things. First, "a precise, consistent formulation, especially with the relative ratios of compounds." Second, a consistent delivery method. And third, a controlled setting to conduct research. This sort of rigor, the type that will be widely accepted by the medical community, Jikomes says, requires human clinical trials, an expensive process which involves navigating complicated federal regulations.
While ebbu isn't at the clinical trial phase, and will likely have to do animal trials first, they have been conducting extensive user surveys. In them, users are provided with a formulation and asked to answer 60 different "visual analog" questions, which are similar to the pain chart at the doctor's office. These questions are given before and after consumption. Surveys have been conducted with a mix of vaporized and ingested cannabis. Ebbu also keeps detailed information on each participant, enabling them to see if things like age, gender, or the extent of their experience with cannabis affects the results.
They previously conducted surveys using strains, he says, just to establish the basic fact that different combinations of cannabinoids and terpenes in different strains could produce distinct experiences. But even in the imprecise world of strains, their data showed a consistent difference in user experience. That data was presented at the International Cannabinoid Research Society's (ICRS) 2017 Symposium in Montreal. This year, armed with 1500 responses from 40 user surveys, he's presenting a new poster with results based on two distinct formulations—stimulation and relaxation—that he says provide ebbu's proof of concept.
Indeed, Cooper is especially confident in ebbu's formulations. This is because they also have another major piece of the puzzle: an ability to grow human endocannabinoid receptors in the lab. This lets them observe which receptors (there are two primary ones, CB1 and CB2) are activated by the different formulations, and gives them a better idea of what effects they're looking to produce before giving their formulations to survey subjects. It's also, incidentally, what has made Cooper so sure the entourage effect is real:
"The funny part is, most people think that if they took 100% pure THC that would be the highest high they could have. Fully wrong! The reality is, if we reduce the amount of THC, we add in a couple very specific cannabinoids and a couple very specific terpenes, we're going to increase the reaction of the CB1 receptor. It'll probably go to about an 80% reaction, but we'll triple the potency at the same time. It's a better experience and a more fulfilling experience than just THC."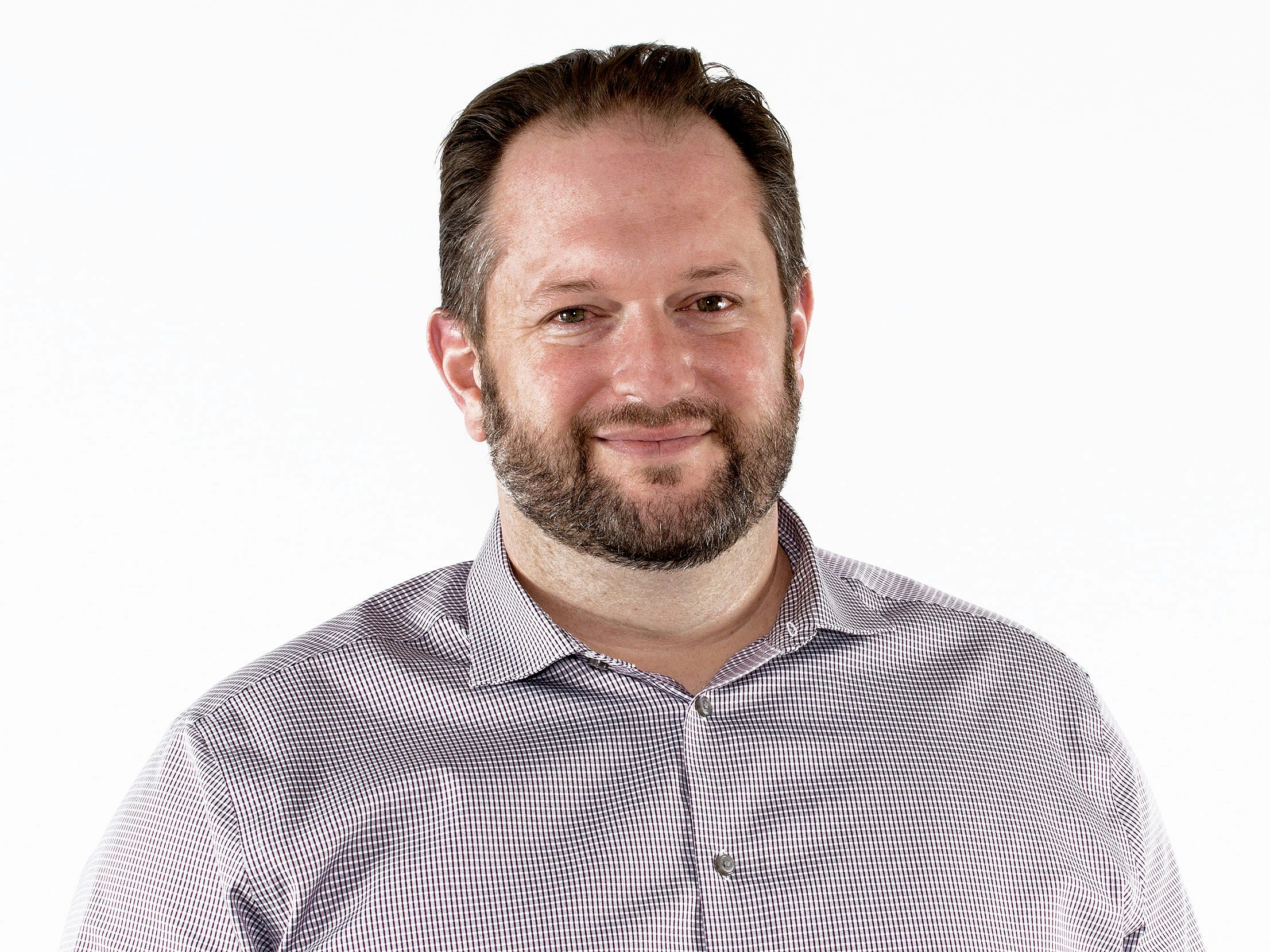 But while the receptors have taught them a lot, those results need to be paired with human experiences to truly understand what's going on. With sufficient data, Jikomes says, what ebbu is aiming to do is "absolutely" achievable. And, once achieved, very marketable. That's part of the reason ebbu isn't the only company trying to crack the cannabis code.
Israel's Tikun Olam has already conducted extensive clinical trials using their products to treat things like Crohn's disease and Parkinson's thanks to Israel's research-friendly climate around cannabis. According to their website, they've treated over 20,000 patients, giving them "the most extensive patient treatment database in the field of medical cannabis anywhere in the world." Their treatments are conducted with flower and whole-plant extracts—the samples that Jikomes and Cooper both warned against—but have nonetheless produced significant evidence for the efficacy of cannabis in treating an array of conditions. Their work links strains not just to moods, as ebbu's 2017 presentation did, but to fairly specific medical outcomes.
Dosist—a vape pen company that advertises as selling "the first cannabis products based on the science behind the plant"—is probably the closest analog to ebbu. It stakes their name on delivering exact dosages to consumers and markets mood-based products with formulations similar to what ebbu might create. Their Bliss pen, for example, is a ratio of 9:1 THC to CBD and is augmented with terpenes like pinene and terpinolene. Their pens are also run through consumer focus groups, ensuring that they actually produce the effect they're labeled with.
It's inevitable that more companies will like this will emerge. But Cooper thinks that having that extra dimension—the receptors—will set their work apart. Being able to triangulate between consumer survey data, receptor studies, and precise formulations will, he hopes, yield a level of precision that hasn't been achieved yet.
"It's going to be a race for people to figure out what those [combinatorial effects] are," says Jikomes.
Cooper believes ebbu already has a solid headstart. They've been working extensively with serotonin receptors, he says, and have some leads on formulations to fight depression, anxiety, and even PTSD. They're also exploring the CB2 receptor, which he says has huge potential to treat pain.
It might all seem obscure now, but completing that map would change our very conception of cannabis. We've known that cannabis gets us high for millennia, but we still have a rudimentary understanding of why. Ebbu is hoping that their work will finally change that.