Bees have been known to make some psychedelic honey from flowers in the Himalayas, and honey has been used for centuries for its medicinal properties. Today, cannabis is being infused into honey in legal states. Now one man has combined those concepts to treat his lifelong medical conditions. The result is a natural honey that has the medical qualities of cannabis, because Nicolas has trained his bees to gather from cannabis plants.
Nicolas Trainerbees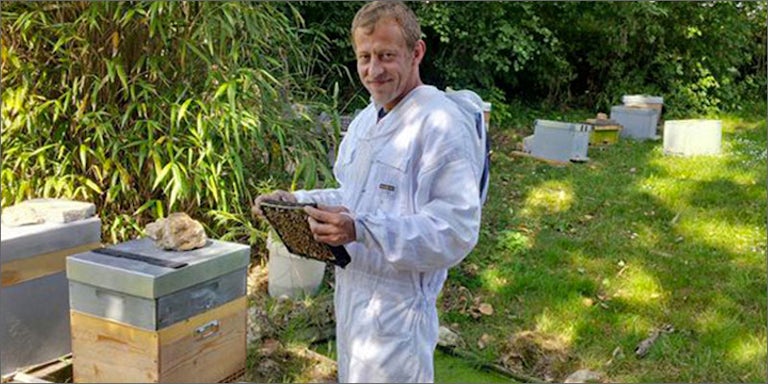 Nicolas has gone by the nickname "Trainerbees" for over 20 years. He earned it for his love of nature, animals, lizards, tarantulas, and especially bees. While he won't reveal his methods, he says he can and has trained bees to behave according to his instructions.
"I have trained bees to do several things, such as collect sugar from fruits, instead of using flowers". In addition to bees, he has also worked with tarantulas, lizards and ants because, as he explains, he has "been passionate about nature since childhood".
The idea to use cannabis for honey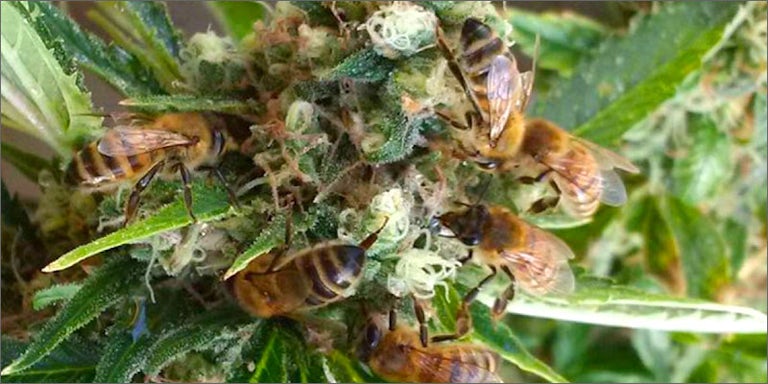 His passion led him to study animal biology, entomology, and even cannabis growing. It grew out of necessity. As a child, Nicolas had what we now call Attention Deficit Hyperactivity Disorder. It started at the age of 7, and by 10 years old, after being deemed 'unsuitable' for public school, he discovered that cannabis alleviated his disorder.
Over the years, his affinity as a 'bee whisperer' led people who knew of his medical use of cannabis to ask about applying his tactics to get bees to make honey solely out of cannabis.
"For some time I had known about the health benefits of bee products such as honey, propolis, pollen, wax and royal jelly and also about the benefits of cannabis", he stated, deciding to attempt the feat.
To get the bees buzzing about it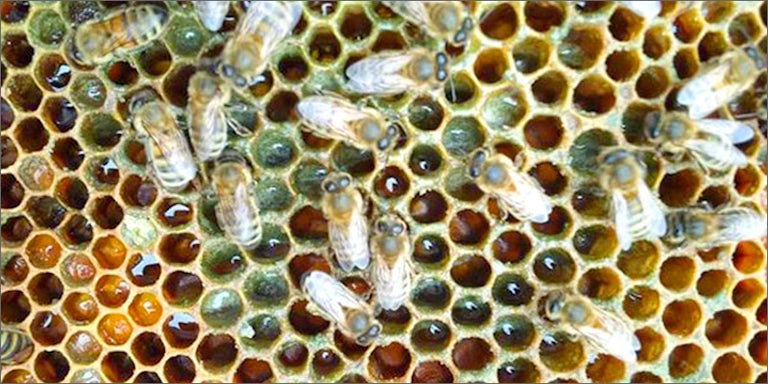 "Everything that passes through the body of a bee is improved", given that their enzymes make the nectar turn into the desired honey. The resin obtained from willows, poplars and other trees is turned into propolis, which is an antiseptic, antibiotic, antifungal, antibacterial and also has healing properties. "So if the bee took the resin from cannabis it would also be very beneficial". "The aim arose for me to get the bees to obtain this resin".
He began studying how to get the bees to focus on cannabis in 2006, which others would tell him was an impossible feat. The cannabis plant was not a typical source of nectar for honey. Nicolas proved them wrong.
The spectacular results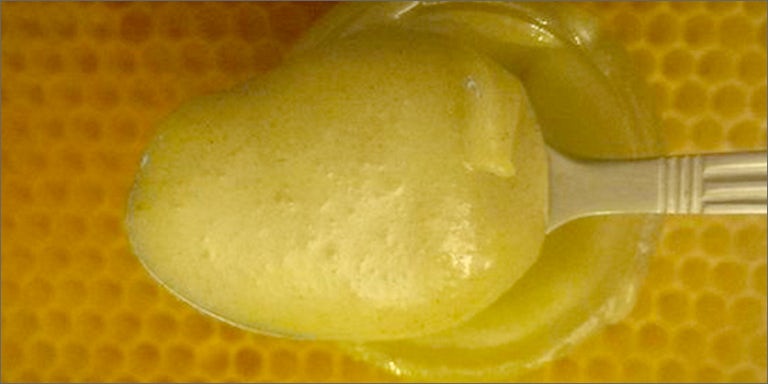 In 2013, he began to see results from his tests. It turned out that the bees used the cannabis resin to create propolis, and the honey they also created was delicious and pleasant.
'Cannahoney', as dubbed by Nicolas, tends towards 'quite a floral' aroma and the color varies depending on the strains of cannabis used, usually ranging from light green to white or yellow. It 'is not smoked; it is ingested and it is good for health', he states.
The bees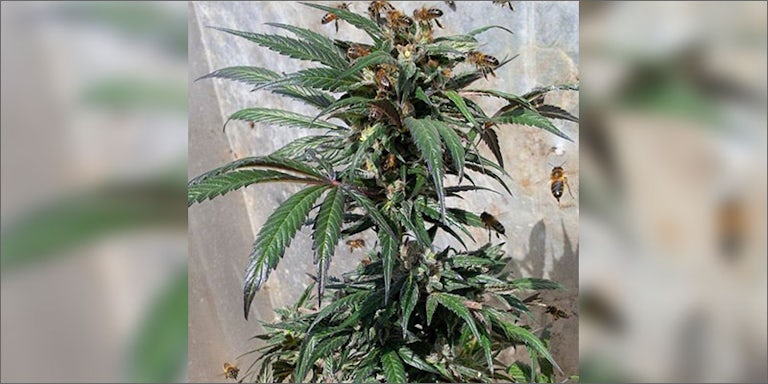 Some people voiced concern over the effect the cannabis might have on the bees, but Nicolas was solid in his belief, but waited 2 years until his project had the evidence to substantially back his premise. The cannabis had no effect on bees. Nicolas explains:
"The bees that produce the cannahoney are not affected by cannabinoids because they do not have an endocannabinoid system."
A long road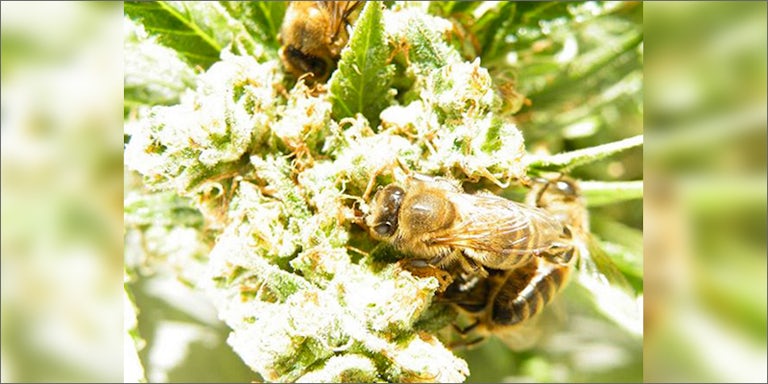 Nicolas now has 30 hives, many of which are devoted to cannahoney. Due to the restrictive laws of his country, he has to grow his cannabis far from home in the outdoors. He then moves the plants close to the hives when it is time for the bees to collect.
He hopes to eventually move from France to Spain, so he can legally medicate and more openly continue his work with cannahoney. Although more detailed analysis needs to be performed on samples to ascertain their exact properties, Nicolas says that 3 people who suffered from chronic anxiety have tried the honey, and felt a vast improvement.
Bees are vital to our planet, do you think cultivating bees for cannabis honey could help save them? How many foods do you put honey in? Would you try bee-made cannahoney? Share your thoughts with us on social media  or in the comments section below.