The ancient Greek philosopher Aristotle once said that art imitates life. Many centuries later, in 1889, Oscar Wilde countered that thought by stating that "Life imitates Art far more than Art imitates Life". Either way you take it, cannabis inspires creativity in both directions and has proved both axioms. A year as the world's first artist-in-residence with a cannabis company called Tweed in Canada, Ezra Soiferman talks about his craft, his journey,  and the future.
Ezra Soiferman's beginning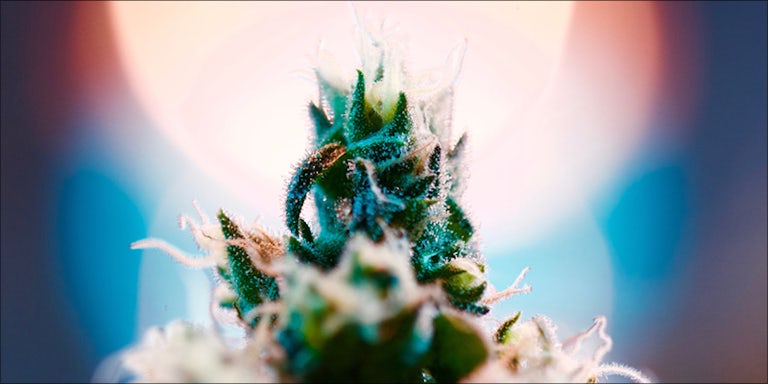 Photographer and documentary filmmaker Ezra Soiferman captures the hidden heart and soul of everything he touches and puts it on display to transcend communication. Rather, he creates connections. Furthermore, he puts a bit of himself into everything he does.
My first question to Ezra? What inspired him to make photography his life long passion:
It was really at New York University where I took this one simple class in photography with a teacher who really, really inspired us to get out onto the streets and tell stories with our cameras… I just got the bug to get out onto the streets: to meet people, to talk to people, and take pictures that I was able to share and get others excited about what I was seeing.

I went to NYU to study filmmaking. The bulk of my career has been making documentaries, but as a parallel track to making movies, I've kept this photo bug alive. I always bring my camera with me wherever I go, whether I'm in Montreal or the rest of the world, I'm just snapping pictures of what I see.
His work
Ezra's background in documentary film shines through in his art. So often, for photographers, there is a distinct niche they fall into. Broad landscapes or close up still shots, usually such static imagery.
Ezra goes deeper, mastering lighting and mixing media, on scales both large and small. His photography harkens back to journalism like National Geographic and war correspondents, capturing breathtaking simplicity, or complex human emotions, with apparent ease. It draws people in, to share those feelings.
In documentary filmmaking, Ezra comes as no stranger to cannabis. It was through one of his projects that he first came to meet the minds of Tweed, and form a lasting bond.
Falling in love with Tweed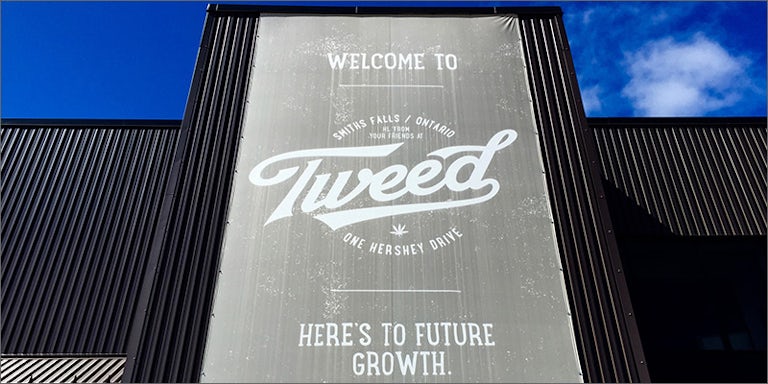 In 2013, Tweed decided to transform the former Hershey's chocolate factory in Smiths Falls, Ontario into a massive cannabis facility. Ezra fell in love with the charm of it and kept them on his radar.
When I started filming Grass Fed, about comedian Mike Paterson, he was trying to get his prescription… and wanted to see where his medicine would be made. We called up Tweed to find out if it would be possible to film a scene where he would see the plants growing. They graciously invited us down there and we filmed a really fun scene with Mark Zekulin, who became President of Tweed in subsequent months.

Three days before the film was to air on television, I had this brainwave about there being an artist in residence at a cannabis factory… So I told myself if I heard back from Mark that he liked the film, I was going to pitch him on this.

Sure enough, a day after the movie aired, he sent me an email saying how he loved the movie, and if there was anything else we could do together, the door was open. The next day, I sent over a package… and proposed this concept.

I believed, and still believe, that Tweed is this company just imbued with fun and positivity, and also a very classy feeling that really fits with my idea of arts and culture, and getting out there into the world. He loved the idea, and within a few months, we had come up with this plan to create the program and I became their very first artist-in-residence, and the world's first at a cannabis company.

It's been a huge thrill and honor and adventure to be challenged like this and get out into the world and share things through my eyes and my lens.
Ez in Res'
As a result of Tweed's generous carte blanche to document the wide world of cannabis love, Ezra traveled. A lot. From the streets of Trenchtown in Kingston Jamaica to a backyard party at the home of the Marley family; from meeting the world's most famous seed breeders to seeing the modern meccas of marijuana across the globe, Ezra went.
Afterward, he came back and transformed those shots into masterpieces.
With the Tweed artist in residence program, we kept it to photography because it's more manageable and easy for me to travel without a whole crew and all this film equipment.

But I decided to really shape things into these short movies… because it just tells a bigger story than one photograph or a series of photographs can. I can use my skills as a filmmaker to roll it all together into a short movie, almost a short music video. And people love it, on Facebook and YouTube, it's really amazing to see the response.
A tasting of Ezra's work with Tweed can be seen in two short montage films. The first, Ez in Res', shows his incredible journey, and the sights and people that he was able to meet.
This residency has allowed me to see some really beautiful, amazing places in the world that I hadn't had the opportunity to. I consider myself very fortunate to get out there because of Tweed's encouragement and support.
The Walls of Montreal
His second short musical montage, The Walls of Montreal, pieces together sights and sounds into a symphony of inspiration and hidden easter eggs of laughter. Montreal has been blessed with an influx of street artists in the last several years, and their work shows skill, creativity, humor, sadness, and hope in equal measures. In addition, the score of the film comes from musician Josh Ritter, who Soiferman had the opportunity to photograph on stage in Nashville this year.
HERB: The Walls of Montreal was almost like a musical composition in the way you built the crescendo with the speed of the images and back and forth between the large and small. I also noticed that the music you paired it with, there were sequences where the lyrics coincided with the image that would pop up next, so I could definitely tell you had a composer's intellect behind that. It was great to watch, to feel that ebb and flow into that."
Ezra:
Thanks a lot, I really appreciate you really got what I was going for and I like riding that line. You don't want to be too literal, at the same time, you want the photographs to infer in a subtle way to the music for that synergy.
HERB: What really makes me connect with your work is that it seems… humble. It's not looking in from the outside or looking at them from above. It's like you're sharing things with friends around a campfire like stories."
Ezra:
I'm a big fan of that homey, cozy feeling around the campfire, and that's important to me.
Ezra and the future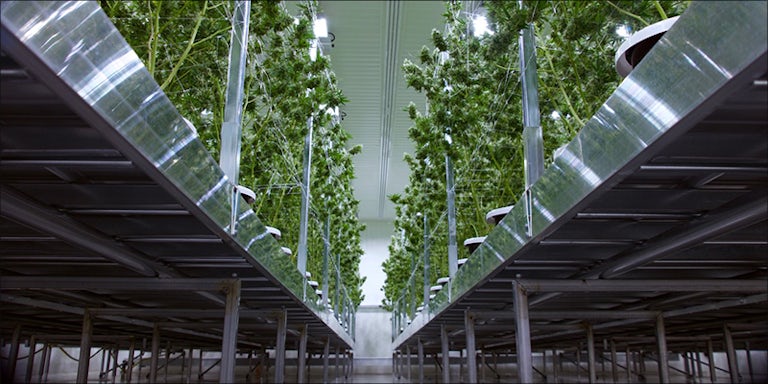 Asking about Ezra's future plans, and if they include more collaboration with Tweed, he says that while nothing is certain, both are warmly open to the possibilities. I also asked, as his work spans far beyond cannabis if cannabis itself would also be a lasting influence.
Ezra:
I'm an ideas guy. I'm constantly jotting down ideas in my notebooks, and they come to me in a very organic way. I don't worry about what the next project is, because I have faith that the next big thing will bubble up in front of me.

So what's next? It will probably involve some cannabis theme. Certainly, a documentary attached to it, and definitely something out of left field and unexpected that will make people scratch their heads and smile.
HERB: Well, that's a really good feeling to be left with… Anything that can put a smile on someone's face, even for a moment, it puts out that good karma that really helps the world move towards a better place. With your art, and your ability to connect with the community to build those relationships and those stories, it makes a big difference.
Ezra:
Thank you so much. You know, it's rare that a journalist I speak with gets my work as much as you do. People take to it, they enjoy it, they tell me nice things, I appreciate it all, but whether you're a journalist, which you obviously are, or just a friend or a person I meet at a party, I could tell that you personally get it, it clicks.

That's the real value in making art. When people get it and they want more… and that you've reflected me back to me, shows me that art can connect, that cannabis art can connect.