You know the situation is dire when you are turning to social media in search of some bud.

Unfortunately, apparently police are also hip to Twitter and clever in their own right.
So wait… Did Goddess get some weed or not, you ask? Did police catch and incarcerate as they're so prone to do?
Yes, I had to drive to it unfortunately. ??RT @amhechi: @Rosa_Sparkz did u ever get ur weed lol

— Goddess (@Rosa_Sparkz) July 22, 2015
Whew. Although you have our consolation on the driving bit.
Interestingly enough, it looks like PBSO might have fared worse than Goddess which is oddly comforting.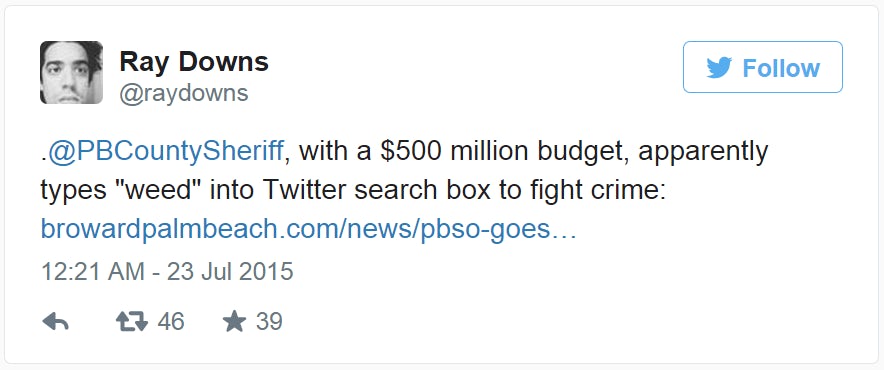 Yeah… social media is our domain, the common people, to waste time and obtain marijuana. Mind ya' business.