With legal cannabis fast approaching in Canada in July, the bud spat between Ontario and British Columbia will likely only intensify. BC is world renown for its greenery, and signs indicate that post-legalization it will have some of the most flexible policies in the country. But, according to funk legend George Clinton, Ontario is where it's at. He recently said he thinks Toronto, the province's capital, has the best weed in the world.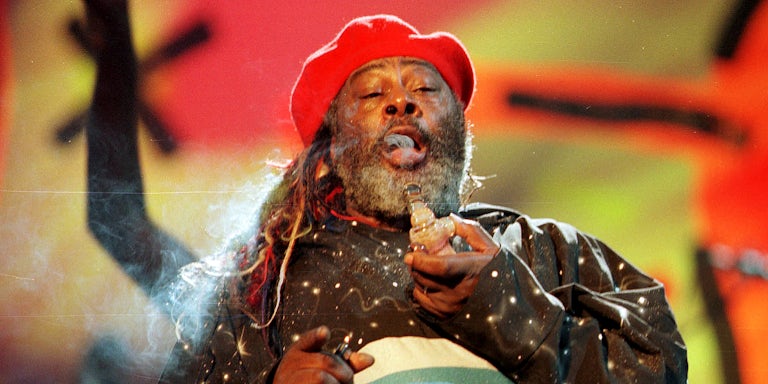 You heard me. Best in the whole wide world.
The funk legend was doing a Reddit AMA when one user asked him if he had any stories from the filming of the 1994 frat comedy "PCU" in which Clinton and his band, Parliament Funkadelic, make an appearance. Like a lot of mid-90s low brow classics, it was filmed in Toronto, and Clinton had only one thing to say about the production.
"Everybody on the set was fucked up," wrote Clinton, "Toronto had the best weed around. Fuck the beer."
Having popularized the funk genre in the late 60s, it's fair to say that Clinton should earn some authority on the matter of who's got the best weed. And if it took the filming of some non-National Lampoon Animal House to settle the debate then so be it.
As for the beer, fine. Quebec makes the best beer. Why they don't actually serve it in their bars is anyone's guess.