It's been just over a week since Rob Porter resigned after his history of spousal abuse across multiple marriages became public knowledge. Between the FBI and chief of staff John Kelly, the White House is scrambling to clarify how much they knew and when, and adding to the flame David Sorensen, a speechwriter, stepped down for similar affairs as Porter. Now, in just the span of a week, a third staffer has stepped down.
George David Banks has worked for the administration since February of last year, a longer tenure than most at this point. Banks was a member of Trump's National Economic Council, perhaps because his name makes you think of money. But Banks decided to dismiss himself amidst all this scandal after learning he would not be granted full security clearance over his history with marijuana.

Banks had been working on temporary interim security clearance. Because Porter had been using the same kind of clearance, the White House has decided to become more scrutinous with those passes. The administration has been Laissez–faire with this kind of clearance, administering over 100 to senior staff and family alike.
Banks admitted on the record to smoking marijuana in 2013, which apparently disqualifies him from a full security clearance. After learning this, and being in the now vulnerable status of interim security clearance, he resigned. The Obama administration also had a policy barring staffers from security clearance if they were involved in drug use, but only if they hadn't been forthcoming about it. Banks would probably have been spared in that scenario, but Jeff Sessions, high up in the administration's chain of command, is leading a very public campaign against marijuana and legalization across the country.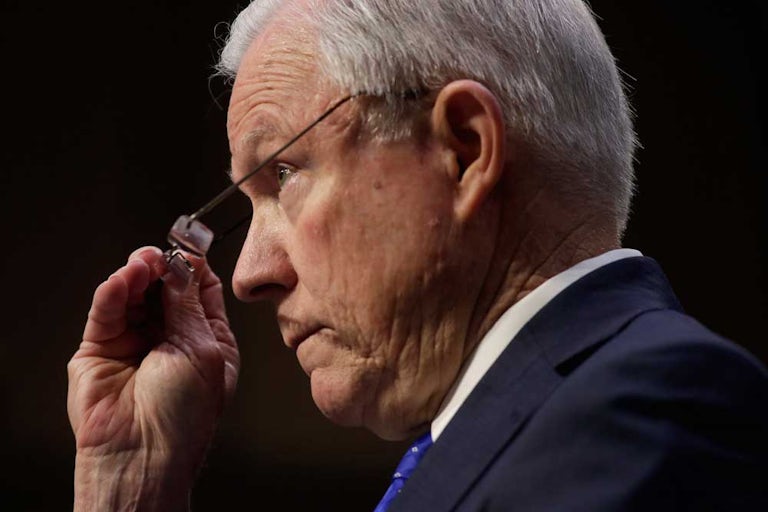 "It seems to be more chaos as opposed to taking control of the situation and saying we made a mistake and are going to fix it in the future," one anonymous official told Politico. "The whole thing is just demoralizing."