Mount Vernon's director of horticulture is following in George Washington's footsteps and reviving one of the founding father's favorite hobbies: growing cannabis.
The idea to bring back the practice to Mount Vernon, Washington's estate, was the genius of a 37-year-old farmer from North Carolina named Brian Walden. 
The Charlottesville-based farmer suggested that Mount Vernon should restore its long-lost tradition of growing cannabis—specifically industrial hemp, raised for its fiber—to the estate's director of horticulture, Dean Horton.
Horton, who oversees all of Mount Vernon's horticulture and agricultural initiatives, was hesitant to bring back the high-fibered variation of the cannabis plant, but ultimately decide to do it in an effort to educate visitors about hemp's significance in American history as well as its endless properties and uses.
Horton explained on a guided tour with The Washington Post that he applied for a license to grow hemp back in 2015. Today, he's known as license holder #86 and presides proudly over a multitude of hemp crops that will soon be ready for harvest. They're planted in a 1,000-square-foot plot that sits atop Mount Vernon.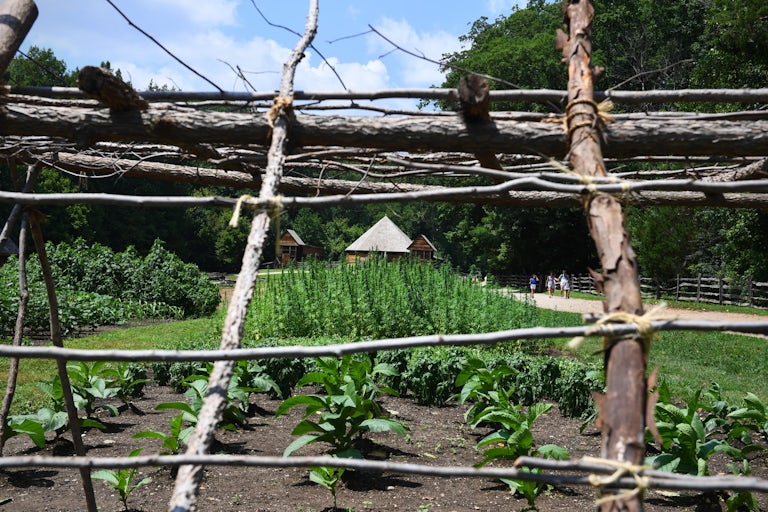 Washington designed and lived at Mount Vernon until his death. The White House was completed eight years after his death and resided in by every American president since John Adams.
Most people know George Washington as the first president of the United States, though seldom know that he was also passionate about agriculture and frequently encouraged the farming of hemp, which he believed was a better cash crop than tobacco. 
Hemp was banned in 1937, along with its psychoactive cousin. But recently, Senate Majority Leader Mitch McConnell introduced a bill to legalize it nationwide. The Senate projected that, if the bill passes, the total retail market for hemp products could be as high as $570 million per year.