Jane West is the CEO of the eponymous cannabis lifestyle brand Jane West, where she designs and develops accessories and home goods that invite mainstream consumers to experience the benefits of cannabis and take part in the legal lifestyle. West is also the founder of Women Grow, the cannabis industry's largest professional networking organization.
Jane West on being a cannabis leader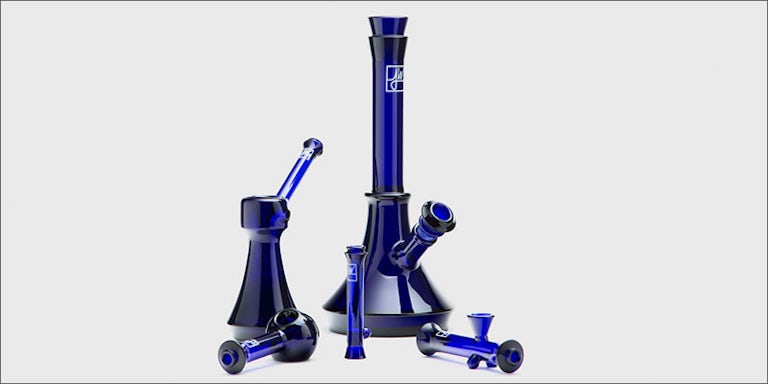 A prominent figure in mainstream cannabis culture since she launched her groundbreaking consumption-friendly cannabis events company, Edible Events, in 2014, West continues to be an outspoken advocate for the legalization and normalization of the cannabis plant.
West recently launched her first collection in collaboration with Grav Labs.
HERB: Who was your mentor(s)? How important were they and how, if at all, are you paying it forward?
Jane West:
My mother is my mentor. She started her real estate business at 42-years-old and she's one of the hardest working people I know. She was named Rookie of the Year at her company, and she was consistently in the Presidents Club for decades.

Realty is a lot like the startup world; you have to fix so many problems to get a deal across the table, you have to work with all types of people, and you have to learn to compromise. Every single house is your new little company you need to sell.

My mom has taught me to do things my own way and not look to others to figure out how to get it done. She's also taught me that customers should always come first in business.
HERB: What makes a great leader in cannabis?
Jane West:
Vision, tenacity, grit, the willingness to take risks, and the ability to build and lead a team.

There are huge opportunities for women, people of color, and other traditionally marginalized groups to lead this industry as entrepreneurs, but we have to ensure that our laws keep licensing and regulatory compliance accessible.

It can be difficult to prosper in such a heavily regulated industry, but it is possible if you work hard and educate yourself.
HERB: How do you feel about being a woman in weed?
Jane West:
I've never been happier with my work life than I am today. I love my career, my colleagues, and I love cannabis.

I've been involved in the industry since legalization in Colorado, and it's been incredible to be part of such a burgeoning field.

I'm also learning more about being a woman and a feminist. I'm surrounded by so many knowledgeable, strong females, and I've started to see things through their eyes that I never saw before.

These women are teaching me to be a better, more supportive, more aware, and more politically active individual.
HERB:  What empowers you?
Jane West:
Although I believe you are in charge of your own destiny and you shouldn't rely on other people to generate your power, I wouldn't be where I am today if it wasn't for my team.

My core group of friends empowers me; it is so important to find a supportive band of individuals who share your passion and inspire you. Together, our vision of what the Jane West brand can be is multiplied.

I've been able to dream so much bigger and see so much more potential by looking at the company through their eyes.
HERB: Your advice to other women in weed?
Jane West:
Stay agile. Understand that everyone's time is equally valuable, whether you're the CEO or the intern. We can never get back lost time, so make sure you're investing it wisely.
To explore the legal lifestyle and shop the Jane West collection, visit janewest.com.