If Jose Belen was going to kill himself, he was going to do it properly. He woke up early the morning of October 23—an idyllic, sunny day in Florida—and drove down the street to say goodbye to his daughter, who had spent the night at his mom's house. "Papa will be back soon," he told her.
He then returned home and proceeded with his favorite ritual. The Giants were playing the Rams in London. He grabbed a pack of fat ribeyes out of the fridge, some barbeque sauce, chips and dip, and a bottle of Fireball whisky—half-drunk from the night before—and headed out to the driveway to grill. As he stood in the driveway watching the steaks sizzle—a suburban dad in flips flops and shorts—he began to take shots. In his peripheral vision, he noticed the door to his third garage—which is supposed to stay closed—ajar, beckoning him.
Inside, sat boxes of the memories he was trying to forget: metals, trophies, and his uniform from 14 consecutive months on the front lines in Iraq. "Put on your uniform," a voice told him. "Be proud of what you've done."
Delirious, he walked into the garage and started digging through the dusty memorabilia. He put on his adorned military jacket—formally known as "dress greens"—over his shorts; a baseball cap embroidered with "Operation Iraqi Freedom," the first invasion of Iraq following 9-11; and grabbed a paintball gun, which he had painted camel to look just like a rifle.
He then proceeded to pace maddeningly in his driveway like a lieutenant. His thoughts racing, his emotions uncontrollably fluctuating between ecstatic pride and deep self-loathing: it was time, but he didn't know how. His wife had confiscated his gun; slicing his wrists would be too painful…there were train tracks across the street, maybe that was an option?
A few moments later, Belen's brother and best friend, who had received suicidal texts from him earlier that morning, came swerving around the corner in an SUV to find Belen—a veteran of the one of the most celebrated units during the Iraq war—sitting in his garage, half-dressed in his uniform, praying he had a trigger to pull.
"I just remember at that moment thinking of my family, my friends, my children and understanding how selfish that would be, but then there was like a wall that wouldn't allow the emotional impact to get to me," recalls Belen. "I just remember thinking 'it would be so fast, it would be so fast.'"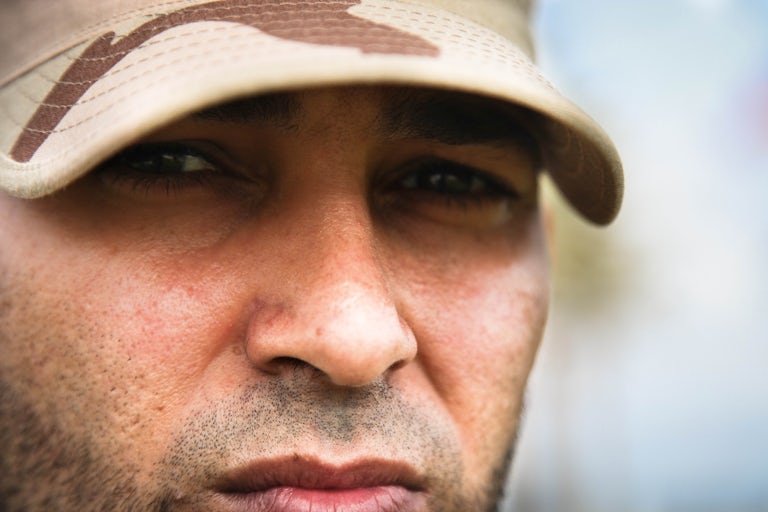 A couple days later—after his brother, best friend, and wife wrangled him into bed at his mom's house—they took him to the local Veterans Affairs hospital. They soon found out the doctor at the VA had prescribed Belen the wrong psych meds. The meds he had been given, the doctor told them, were like "pouring gasoline on a fire" for someone like Belen with post-traumatic stress disorder. This was roughly the fifth bad experience Belen had had on a cocktail of meds prescribed by the VA for his combat-related nightmares and depression. Danielle, Belen's wife, was livid.
"I said 'this is the best you have to offer him? Try your best, and if you have suicidal thoughts, we hope you make it back here?'" Danielle recalls saying. "We followed the system, we did what we were supposed to do, and it failed us and we're lucky it didn't cost him his life."
The incident was an "aha moment" for the couple. They began exploring PTSD treatments not available at the VA and, shortly thereafter, Belen's life was transformed by cannabis, but they also began a crusade to start educating other veterans about what it takes to overcome trauma.
"That's when we realized even though suicide didn't cost Jose his life, it costs the lives of 20 plus veterans every day," said Danielle. "We started looking at how the process really works—not how the government likes to say it works—and we had no choice but to say 'I quit my corporate job, I quit all of it because somebody has to do something about this.'"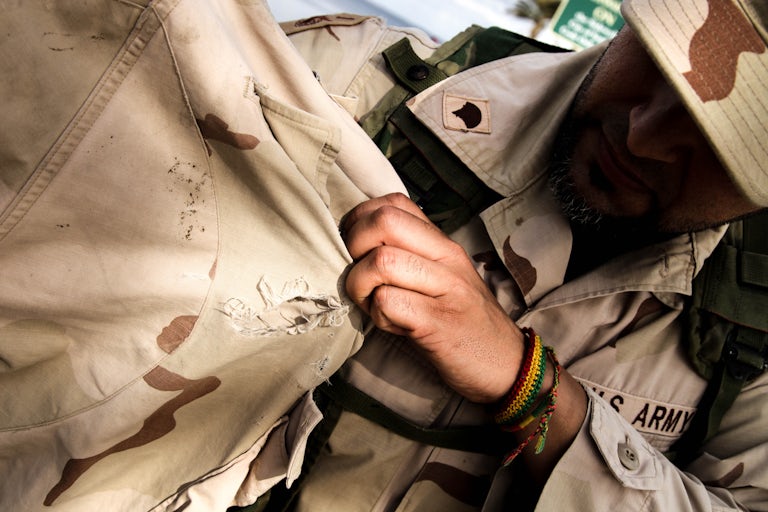 Now, Belen—along with Marvin Washington, a former NFL player who advocates for marijuana for pain; Alexis Bortell, a 12-year-old girl who uses cannabis oil for her epileptic seizures; Jagger Cotte, a 7-year-old boy who uses cannabis oil for a severe neurodegenerative disease; and the Cannabis Cultural Association, which helps communities targeted by the drug war participate in the legal cannabis industry—are teaming up to sue the federal government to end marijuana prohibition nationwide. The ruling—which is set for February 14 in a New York City federal courthouse—has the potential to make cannabis legal in all 50 states. In addition to suing the federal government, the plaintiffs are suing Attorney General Jeff Sessions, the Department of Justice, Drug Enforcement Agency Director Chuck Rosenberg, and the Drug Enforcement Agency on the grounds that the classification of cannabis as a Schedule I drug on the Controlled Substances Act is unconstitutional. Schedule I drugs—which include heroin and LSD—are defined as drugs with "no accepted medical use" and "a high potential for abuse."
The lawsuit claims that the federal government has "admitted repeatedly in writing and, implemented national policy reflecting, that cannabis does, in fact, have medical uses and can be used and tested safely under medical supervision." As proof, they point out that the Federal Government has, for more than a decade, had a medical cannabis patent and entered into license agreements with medical licensees.
While there continues to be limited rigorous data about cannabis, there's certainly enough small-scale studies as well as stories from patients to indicate that cannabis has medical promise. Additionally, its "potential for abuse" has been investigated. A large-scale survey—and a follow-up—found that 9 percent of cannabis users transition from what's called use to "dependence." This is not a "high potential for abuse," but, rather, a very small one, especially when compared to the addiction potential of alcohol, nicotine, and, more importantly, the many powerful drugs which cannabis might replace if it were legal.
Still, advocates at the forefront of cannabis reform aren't hopeful that the plaintiffs will win this case. There have been unsuccessful lawsuits aiming to end cannabis prohibition by getting it off the Controlled Substance Act for decades.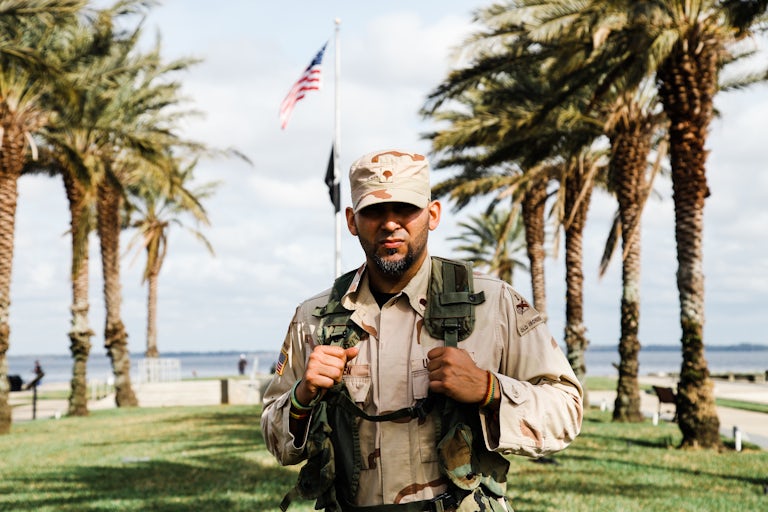 "It seems like a lawsuit designed to lose," says Rick Doblin, founder of the Multidisciplinary Association of Psychedelic Studies (MAPS). "The definition of Schedule I is 'high potential for abuse,' but the way abuse is defined is 'illegal use' so it's a circular argument. As long as there's illegal use, whether it's harmful or not, that's considered abuse."
Sue Sisley, a leading cannabis researcher and president of the Scottsdale Research Institute, isn't optimistic either. "I think the plaintiffs they've assembled for this are really compelling," she said. "Unfortunately, we've seen cases like this kind of come and go and they rarely have any impact so I'm not hopeful."
Sisley and Doblin have been working together for the last eight years to conduct the first-ever, rigorous study investigating cannabis as a treatment for post-traumatic stress disorder in veterans. There's now large-scale organizations around the country for veterans who use marijuana for their PTSD and pain, among other combat-related conditions. Even the American Legion, the country's largest veterans organization with 2 million members, has been meeting with the highest officials in the Trump administration to tell them that cannabis reform is a priority on their agenda. But, despite all the stories that veterans tell about the healing power of cannabis, there continues to be substantial regulatory hurdles that get in the way of studies which could back these stories up.
It took the researchers on the PTSD trial four years of review processes to get approved by the federal government. When they finally did, it took another two years to get the cannabis for their trial, which can only come from one specific government-approved farm at the University of Mississippi.
At the beginning of last year, the trial finally got underway but now the researchers are struggling to recruit enough veterans to complete the trial. This is largely because the V.A. in Phoenix, Arizona—the closest V.A. to their research site—refuses to refer veterans to the study while cannabis remains federally illegal.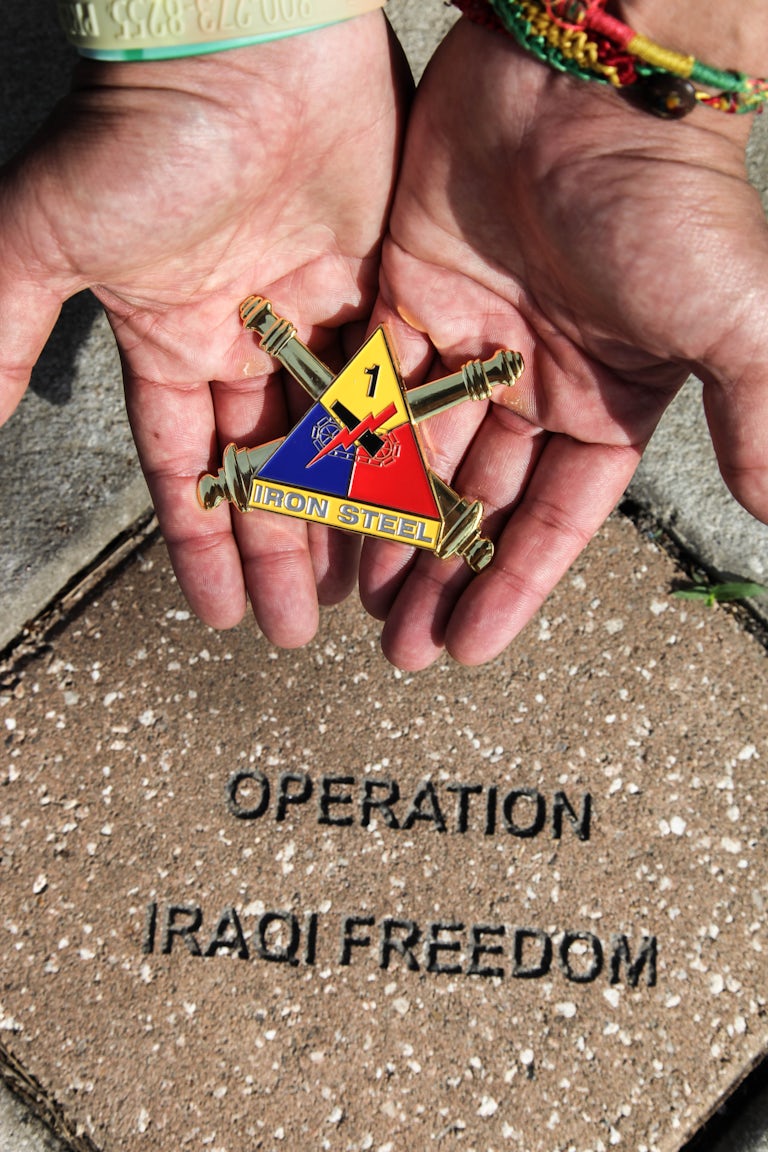 Up until December of last year, veterans couldn't even openly discuss their marijuana use with V.A. doctors in illegal states for fear of getting their disability payments and other treatments taken away from them. Now, according to a new VA directive, V.A. doctors are encouraged to discuss veterans' marijuana use with them, but the marijuana itself won't be covered by insurance or taken seriously by the medical community until it's made into an FDA-approved medicine backed by research.
Still, veterans continue to seek out marijuana on their own amid limited treatments available through the V.A. While Belen's experience, accidentally receiving an entirely wrong prescription, is particularly egregious, he's far from alone in feeling neglected—and in many cases even hurt—by the main governmental organization designed to support veterans.
The U.S. is now in the midst of what's being called the biggest public health crisis in American history thanks to the over-prescription of highly addictive opioids for pain. According to the Centers for Disease Control, opioid overdose deaths were five times higher in 2016 than in 1999. Forty percent of the deaths in 2016 were a result of prescription opioids, and the V.A. has played a significant role in this crisis.
In 2011, according to a report from the V.A., veterans were twice as likely to die from an accidental overdose than non-veterans. Veterans with post-traumatic stress disorder were also more likely to be prescribed opioids and to overdose on them. Since the release of that report, the V.A. has made an effort to curb their opioid prescription and data released this January shows they've successfully done that. But the problem remains: there continues to be few effective treatments available for both the physical and psychological pain vets face when returning home from war.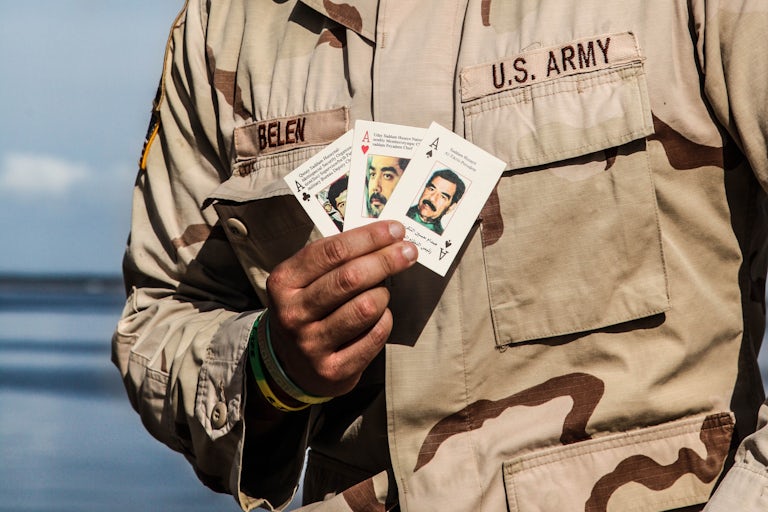 Belen was never prescribed opioids, but he was prescribed a variety of powerful psych meds for his nightmares, flashbacks, and unpredictable mood swings. He'd go back to the V.A., they'd give him a different round of drugs to try, and then "petrified," he'd start taking them, unsure of how they'd make him feel. There were many times where, as the drugs were starting to take effect, he'd notice suicidal thoughts creeping in. He vividly remembers one time just sitting in the driveway, with a pistol on his lap, talking to his dad on the phone. "Are you okay?" his dad asked. "I'm fine," Belen replied. He was planning on pulling the trigger when they hung up.
Danielle, his wife, noticed that sometimes the drugs would make Belen happier, but that something also just seemed "off" about her husband when he was on them.
"I don't really know how to explain it, but when you spend every day of your life with someone," says Danielle. "You just kinda notice things, here and there."
The couple would go with their son and daughter to the mall or attend their son's high school football game on a day when it seemed like everything was going to go well. Then, suddenly, Belen would get angry. "For no reason at all, he'd just be mad," recalls Danielle. "It was like, 'oh, is Jose mad again?'" No one understood it.
When their daughter was a baby, Belen often couldn't even stand to be around her when she was crying. It wasn't until recent months that Danielle learned it's because she looked like a 7-year-old Iraqi girl who took a bullet to the head with her eyes wide open and then died as Belen and his sergeant were trying to rush her to a nearby medical station.
"Talk about a trigger, I have a five-year-old daughter who reminds me of that little girl almost on a daily basis," Belen says. "Even if my daughter is laying down a certain way and her eyes are closed, it hurts."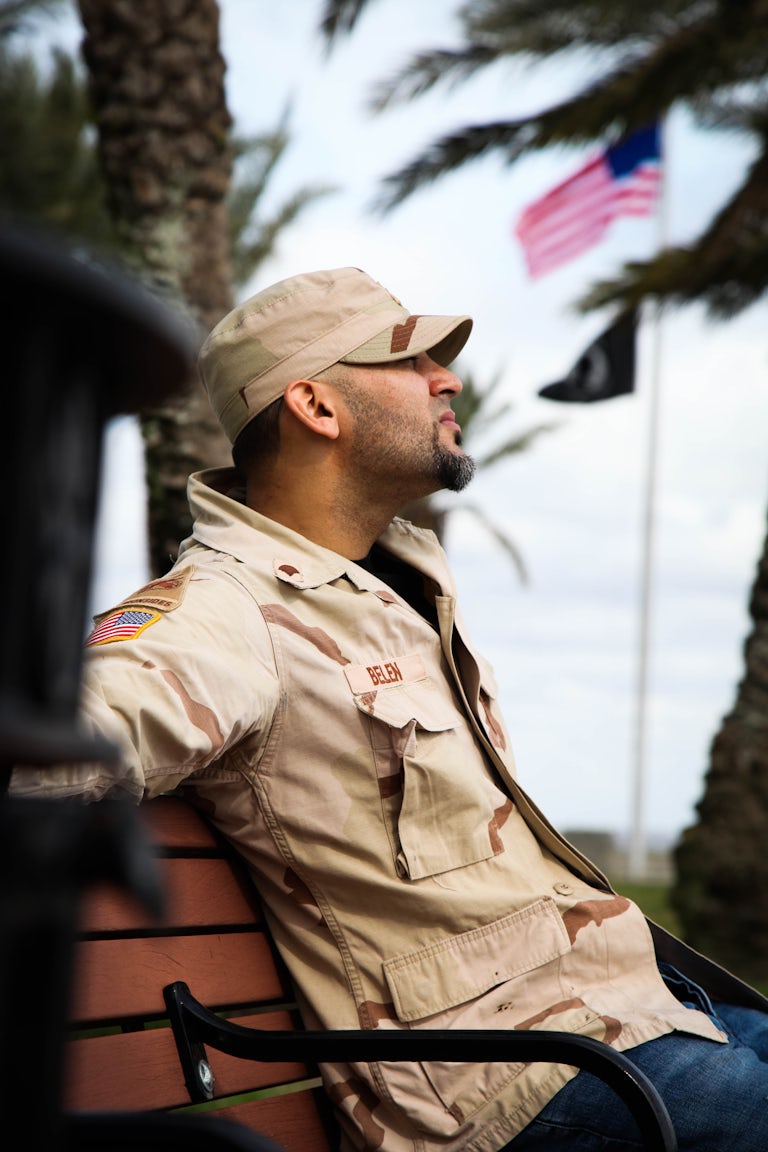 "Triggers"—or scenarios that bring people back to traumatic incidents—are one of the most common symptoms of post-traumatic stress disorder. When a veteran like Belen comes into the V.A. with PTSD, the gold standard for treatment is called Prolonged Exposure. It's a type of therapy where people with PTSD are encouraged to repeatedly recall their traumatic memories rather than suppressing them. When patients stick with it, it works more than half the time. It's one of the few PTSD treatments that's actually been proven through brain scans to rewire the brain to process fear more normally again.
The problem is that more than 20 percent of participants drop out before treatment is over because the process of discussing their trauma is too grueling. An alternative through the V.A. is meds, but the last significant release of PTSD meds—antidepressants called SSRIs—was in the 90s. According to Franklin Schneier, Research Psychiatrist at New York State Psychiatric Institute, they only work 20 to 30 percent of the time. There's widespread recognition amongst experts that there's a need for novel treatments to post-traumatic stress disorder and many veterans think cannabis is it.
There's no numbers on how many vets have turned to cannabis for self-treatment, but the ones who have tell extraordinary stories of transformation. After Belen started vaping cannabis, he went from barely being able to get out of bed to running every morning with his wife at 5:00 a.m. He lost more than 100 pounds and, his kids, who were once afraid of what mood dad might be in when he got up, is now typically energized and ready to take on the day before they're awake. His mom, Lilly Politi, who felt she didn't even recognize her son when he returned from war is now, she says, almost entirely back to his old, joyful self.
"I don't like to use [cannabis] 24/7," says Belen. "But if I'm about to have an anxiety attack, if I'm feeling flustered or frustrated, and I recognize that I'm about to go into anger mode, I'll medicate. I truly use it as a medicine."
Even though Belen is a medical marijuana patient in Florida, he still faces risks and challenges as a result of prohibition. Danielle worries that if her son or daughter says something about Belen's marijuana use at school that the Department of Children and Family Services might show up at their house. It's not far-fetched.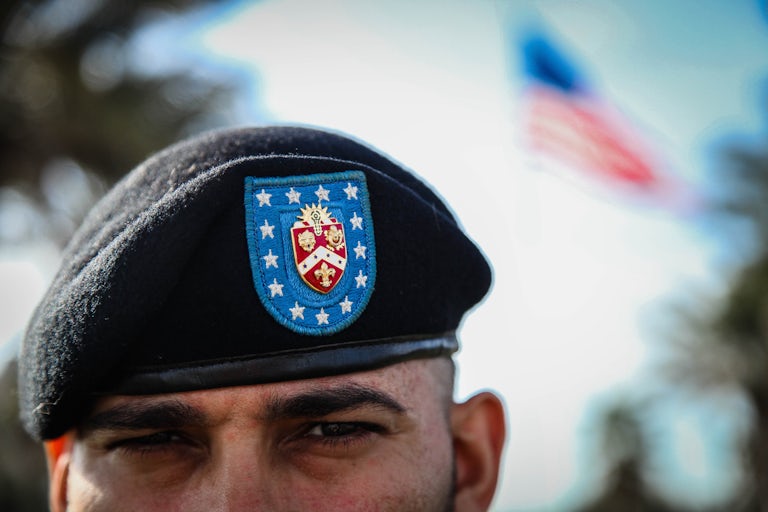 In California, before the legalization of recreational marijuana in November 2016, parents with state-approved medical marijuana cards were ending up in juvenile court defending their responsibility. While it's unlikely that the couple would lose their children once the state verified Belen's status as a medical marijuana patient, a visit from DCSF would be traumatizing enough for the kids.
Additionally, accessing medical marijuana continues to be a laborious process in Florida. Last October, Belen showed up at the nearest dispensary to their house—about a forty-minute drive away—to be told, unbeknownst to him, that the state had locked his account because of a "photo ID issue."
In the past, according to Belen, Florida accepted photos of patients taken on cell phones for their medical marijuana IDs. Now, they require "passport ready" images. For five months, Belen's been going back and forth with the state trying to resolve the issue. Meanwhile, his medical marijuana ID remains "locked" and he's unable to buy what he needs from the dispensary. This is just one example of many bureaucratic issues that medical marijuana patients face in both Florida and other states. And this, of course, doesn't account for the complete lack of access to medical marijuana for patients in nearly half the country. (Twenty-nine states have now legalized medical marijuana.)
If the courts rules in favor of Belen and the other plaintiffs—not just on Feb. 14 but after the likely appeals from the federal government too—many of these problems would disappear. As Rick Doblin, founder of MAPS says, "descheduling would be a new world." But, he also said that while he appreciates the plaintiffs' efforts and he hopes that they win, that "the focus on rescheduling or descheduling, which is not going to happen, is a distraction from the real vulnerability of the current system which is blocking research."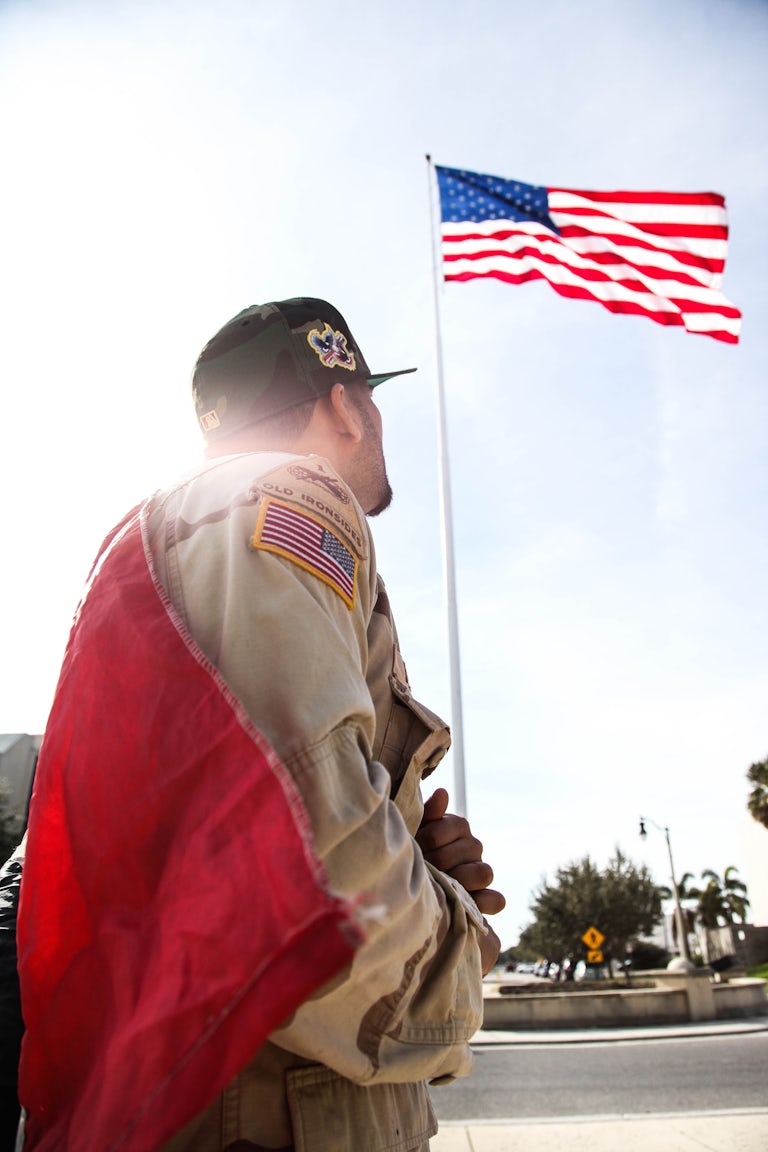 Doblin—who many consider a luminary in the field of psychedelic drug research—says that a look back at history shows that typically "legalization follows medicalization." According to Gallup data, which has been tracking U.S. opinion on marijuana since 1969, Americans only started to support legalization in growing numbers along with a big push for the medical use of marijuana in the late 90s. Prior to that, support plateaued for decades. This is why, Doblin says, the focus should be on breaking down barriers to research so that Americans—and the politicians who represent them—can truly begin to understand the risks and benefits of marijuana.
The biggest barrier to research continues to be the government's 40-plus year monopoly on cannabis permitted for FDA-approved trials. As long as the only marijuana that scientists in the U.S. can use comes from one farm at the University of Mississippi, there will be a limited number of trials underway at any given time. Additionally, none of these trials will lead to an FDA-approved marijuana medicine because the government-approved cannabis from Mississippi is not allowed to go to market. The Drug Enforcement Agency said at the end of 2016 that they would finally start licensing other sites to grow cannabis for research, but, according to sources, Attorney General Jeff Sessions has prevented them from doing so.
Doblin and Sisley are now busy trying to get Republicans to write a letter to Sessions asking him to explain why he won't allow the DEA to grant licenses. In Congress, there's also a number of cannabis reform bills being considered, from a research bill that would require the Attorney General to start granting licenses to an ambitious law, known as the Marijuana Justice Act, that would end cannabis prohibition nationwide. But with the current administration, these bills are unlikely to pass.
In the meantime, cannabis reform advocates commend Belen and the other plaintiffs for opening up about their stories so Americans can be reminded of the people impacted by prohibition. Belen has now dedicated his life to sharing his journey with other veterans to provide them with hope. He knows what it's like to be numb, to hate yourself, to want it all to just end, he tells them. Cannabis isn't the panacea—and it's not the point. The point, Belen says, is that if he can come so close to death and then recover, others can too.