An administrative law judge in New Jersey has ruled that the insurance company representing an injured worker must pay for the man's medical cannabis prescription, a decision that could have far-reaching implications for insurance companies and on cannabis policy in general.
The back story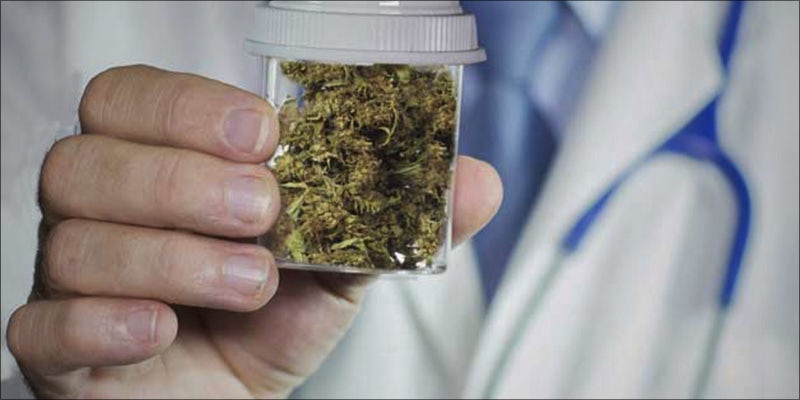 The decision relates to an injury sustained by 39-year-old 84 Lumber worker Andrew Watson in 2008. Watson consulted a physician for pain relating to injury to his hand, as well as complex regional pain syndrome (CRPS).
Watson initially received prescriptions for the opiate Endocet/Oxycodone, as well as Ibuprofen and lidocaine, a numbing agent.
Later, in 2013, Watson approached his physician about participating in the state's medical cannabis program. Among his complaints was that the narcotics that he had been prescribed were not effective in reducing his pain, but that his experimentation with medical cannabis had gotten the job done.
The physician to whom Watson was referred recommended that he use medical cannabis. He also said that if the prescription proved effective, Watson would be advised to lower his intake of opiates.
The patient was subsequently authorized by the New Jersey Department of Health to purchase one ounce of cannabis once a month, which he did for the first time in March 2014.
The case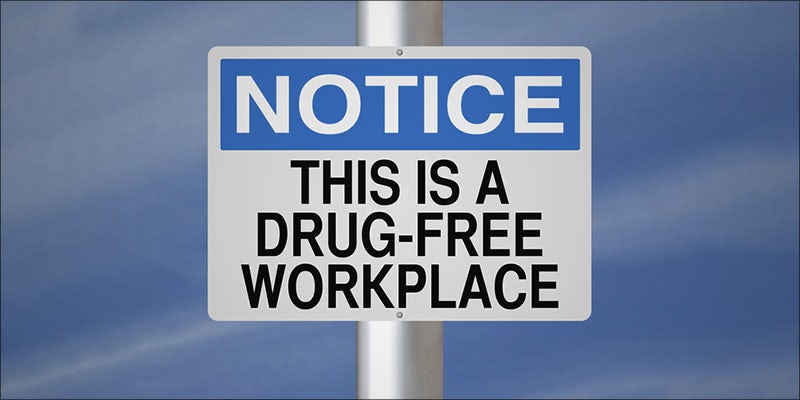 Watson's employer ultimately refused to cover his cannabis prescription, which led him to stop using it.
Watson later sought to have his employer retroactively cover his cannabis prescription, as well as cover any future medical cannabis treatment he may obtain.
The case was taken up by Administrative Supervisory Judge Ingrid French of New Jersey's Workers' Compensation Court.
State law at the time recognized six medical conditions as qualifying for medical cannabis if accompanied by a physician's recommendation, including terminal cancer and multiple sclerosis. Gov. Chris Christie (R) signed a bill last year that added PTSD to the list.
The ruling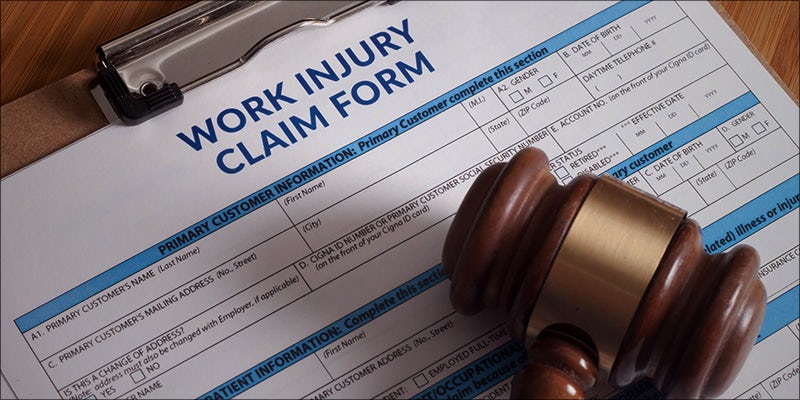 Judge French issued her ruling in December, siding with Watson.
Central to Judge French's ruling was the idea that medical cannabis had been instrumental in helping wean Watson off of his use of prescription painkillers.
 [T]he effects of the marijuana, in many ways, is not as debilitating as the effects of the Percocet. The pharmacy records show that, ultimately (Watson) was able to reduce his use of oral narcotic medication.
Judge French went on to note that Watson had achieved greater "functionality" due to his pain management and that his "trial" use of medical cannabis had been successful in treating his injuries.
The judge also stated that the patient's use of cannabis was in keeping with New Jersey's laws surrounding the medicinal use of the substance.
While the court is sensitive to the controversy surrounding the medicinal use of marijuana, whether or not it should be prescribed for a patient in a state where it is legal to prescribe it is a medical decision that is within the boundaries of the laws of the state.
Watson's attorney said that his client was pleased with the decision. He also said that he did not know whether his client had re-enrolled in the state's medical cannabis program.