We all know "The Face." Watching someone tear open the present you've given to them, and then seeing their excitement turn to abject disappointment. Your eyes lock over a mess of torn wrapping paper, and with every fiber of their being, the recipient tries to hide that disappointment under a lame duck smile. It's "The Face." It's crushing. Thankfully, The Kind Pen has a way to dodge the dreaded expression. This 4/20, get your stoner partner, amigo or family member a gift that actually stands out.
4/20 is Christmas for the Cannatheusiast
This year it's time to step up your game. Another bong? Boring. What about a nice little spoon pipe? Yawn. You need a 4/20 gift that's a little bit different. Thankfully, The Kind Pen has you covered with their unique EZ Pipe. This discreet little pipe is truly unique, offering your beloved stoner friends something they definitely don't have already.
Discreet isn't just a buzzword with the EZ Pipe. This windproof little number is easy to slip in a pocket, bag or purse and produces next to no smoke, so it can be enjoyed anywhere. Discreet doesn't need to mean boring though — get a personalized 4/20 gift by choosing from a huge selection of colors.
The handy poker tucks neatly away with the pipe, so you don't have to worry about carrying extra gear around with you when you're on-the-go. The EZ Pipe even helps conserves your herb, and what could be better than a gift that keeps on giving?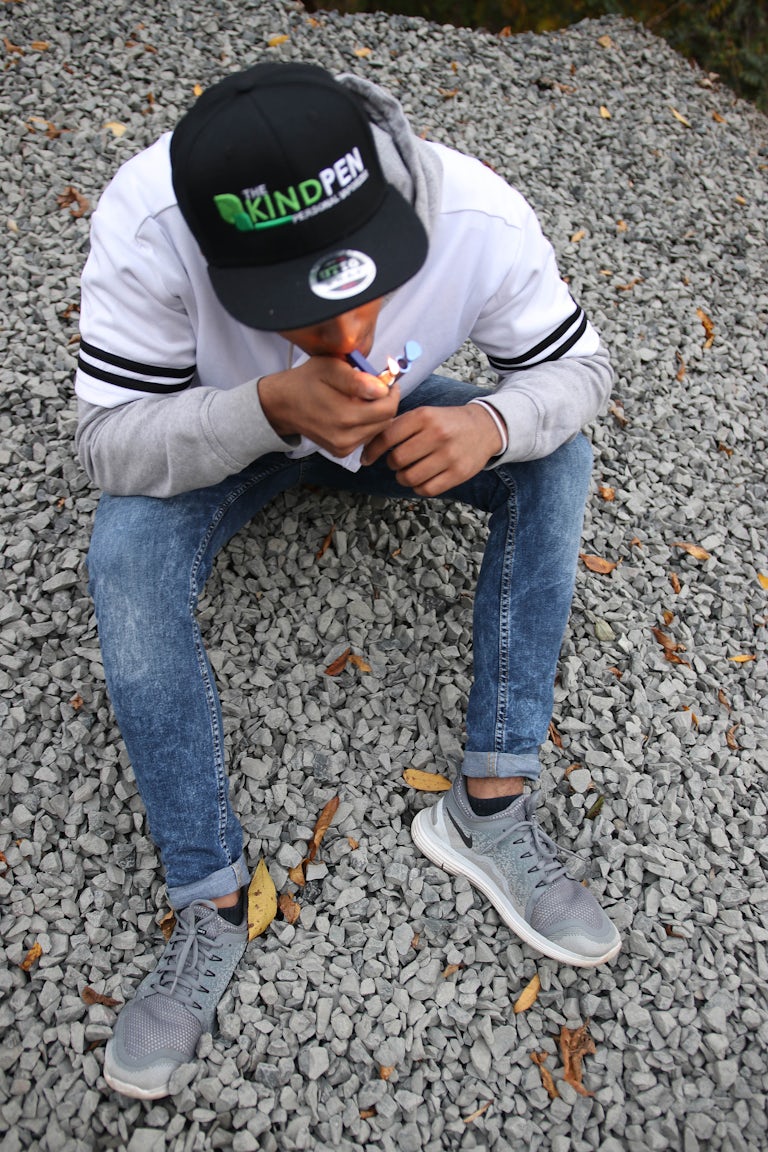 Don't Break the Bank This 4/20
Sometimes it's the simplest gifts that make the biggest impact. No need to break your bank account to impress the stoner in your life this 4/20. Instead, get them something they can actually use. At just $9.99, the EZ Pipe isn't going to break the bank, so you can treat all of your friends and family (and maybe even yourself.)
But maybe, just maybe, your stoner pals have been extra good this year and you want to treat them. This 4/20, The Kind Pen is giving their customers 42% off their orders. So why not use that discount and check out some of their other products?
Something for Everyone This 4/20
More than just a one trick pony, The Kind Pen has everything you need to delight the 4/20 enthusiast in your life. Aside from the ever popular EZ Pipe, there's the brand new V3 Vape Pen. This vaporizer pen uses a quartz chamber and dual quartz atomizers to heat your concentrates cleanly and evenly for a smooth, flavorful draw. It has an oven for dry herbs, so no matter your preference, you can enjoy the easy to use vape pen. The Status is another popular vaporizer from The Kind Pen that even comes with a free Bi-Level grinder to keep your friends ready to vape on 4/20 and beyond.
Avoid "The Face" this 4/20, and get your friends, family and loved ones a gift that stands out.  Use coupon code "blaze420" at checkout for 42% off the EZ Pipe and The Kind Pen's other 4/20 friendly products.