Marijuana legalization activists on Thursday sneaked weed into Sen. Jeff Sessions' Washington, D.C., office, in an attempt to have the Attorney General nominee, currently a senator from Alabama, to soften his opposition to cannabis.
Double standards
At least two of the group of more than 20 advocates who got into Sessions' office successfully sneaked the cannabis past a U.S. Capitol Police security checkpoint, reports US News & World Report.
Chris Jackson, communications director for Senator Sessions, reportedly listened as activists told stories about the medical use of cannabis and arguments against prohibition. Jackson, however, refused to accept a sample of cannabis when it was offered to him.
One activist laid out some weed on a table, and another rolled a joint. The joint-rolling individual also reportedly wore a nugget of weed on his suit jacket as a corsage.
Jackson, thankfully, didn't call Capitol Police on the activists. They are empowered to make arrests for pot on Capitol grounds, and in fact, often do exactly that.
If you're not going to arrest people in your own office who bring marijuana… why would you break down people's doors as a federal policy? – D.C. Cannabis Campaign organizer Adam Eidinger
The worrying opinion of Sessions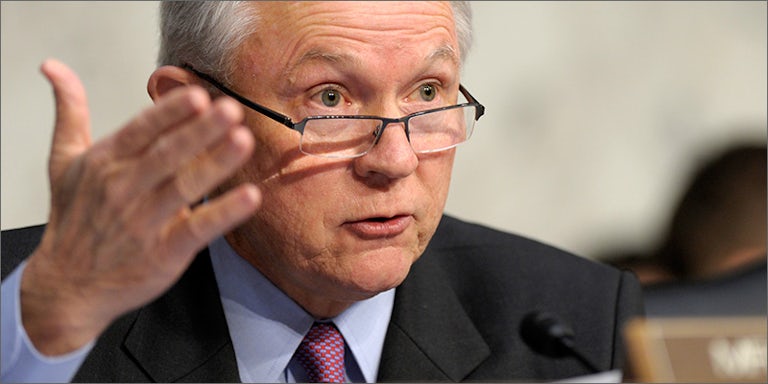 Back in April, Sen. Sessions said that "good people don't smoke marijuana." As Attorney General, of course, he'd have the power to strictly enforce federal marijuana laws, which make possession of weed for any reason a crime.
We need grownups in charge in Washington saying marijuana is not the kind of thing that ought to be legalized, it ought to be minimized, that it is in fact a very real danger. – Sessions in the April Senate hearing
Advocates view Sessions' nomination with alarm, worried that he could swiftly crush the booming cannabis trade. This includes states which have legalized for both adult use and/or medicinal reasons.
Activist N.A. Poe brought some of the cannabis into Sessions' office. He reportedly hid it in a sock before posing with the weed next to the Senator's nameplate, and offering it to the demurring Jackson.
His joint-rolling ally, using the name Phone Homie, said he was a military veteran and believed cannabis should be available as an alternative to legal opioid painkillers.
At one point, a Capitol police officer entered the crowded office lobby and asked to speak with Jackson outside. The office, however, made no arrests, and later thanked the activists for being "quiet and orderly."
Is a DEA crackdown coming under Sessions?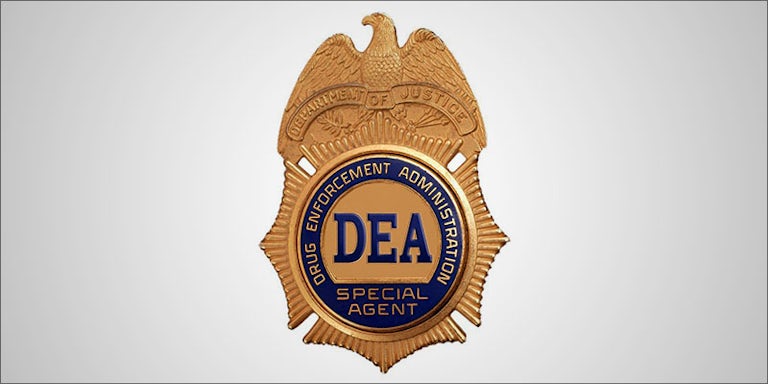 The federal Drug Enforcement Administration may already be greasing the skids for a crackdown under presumptive Attorney General Sessions.
In a report issued on Tuesday, the DEA claims state-legal cannabis markets have been infiltrated by "drug-trafficking organizations" that illegally smuggle weed across state lines.
That DEA report is biased, and overlooks legalization's many benefits, according to Mason Tvert, spokesman for the Marijuana Policy Project.
It's based on an underlying assumption that there were no illegal marijuana operations before. Here's the thing: I used to know people who had large home cultivation operations. I don't anymore. – Tvert
Colorado's official director of marijuana coordination, Andrew Freedman, said he hadn't heard of any actual infiltration of the licensed, legal industry in his state or in other recreational cannabis markets.