Lobsters are getting high at a restaurant in Maine because the owner says it's the most humane thing to do before they're cooked, according to the Mount Desert Islander.
Charlotte Gill, the owner of Charlotte's Legendary Lobster Pound, in Southwest Harbor, Maine was looking for the most humane way to cook a lobster. Since they have to be cooked alive to avoid poisoning humans, Gill figured the least she could do for these lobsters was get them high on their way out.
Roscoe—we can probably assume—was the first lobster in Maine to get high when Gill named him and then placed him into a box filled with around two inches of water. The restaurant owner then blew smoke into the box, removed Roscoe's claw bindings and placed him back into the tank with the rest of the lobsters.
Lobsters' claws are often bound to keep lobsters from attacking each other, something which has rarely been witnessed in the wild, but is more common when they are in confined tanks. But when placed in the tank with sober lobsters, Roscoe appeared calm and went nearly three weeks without his bindings.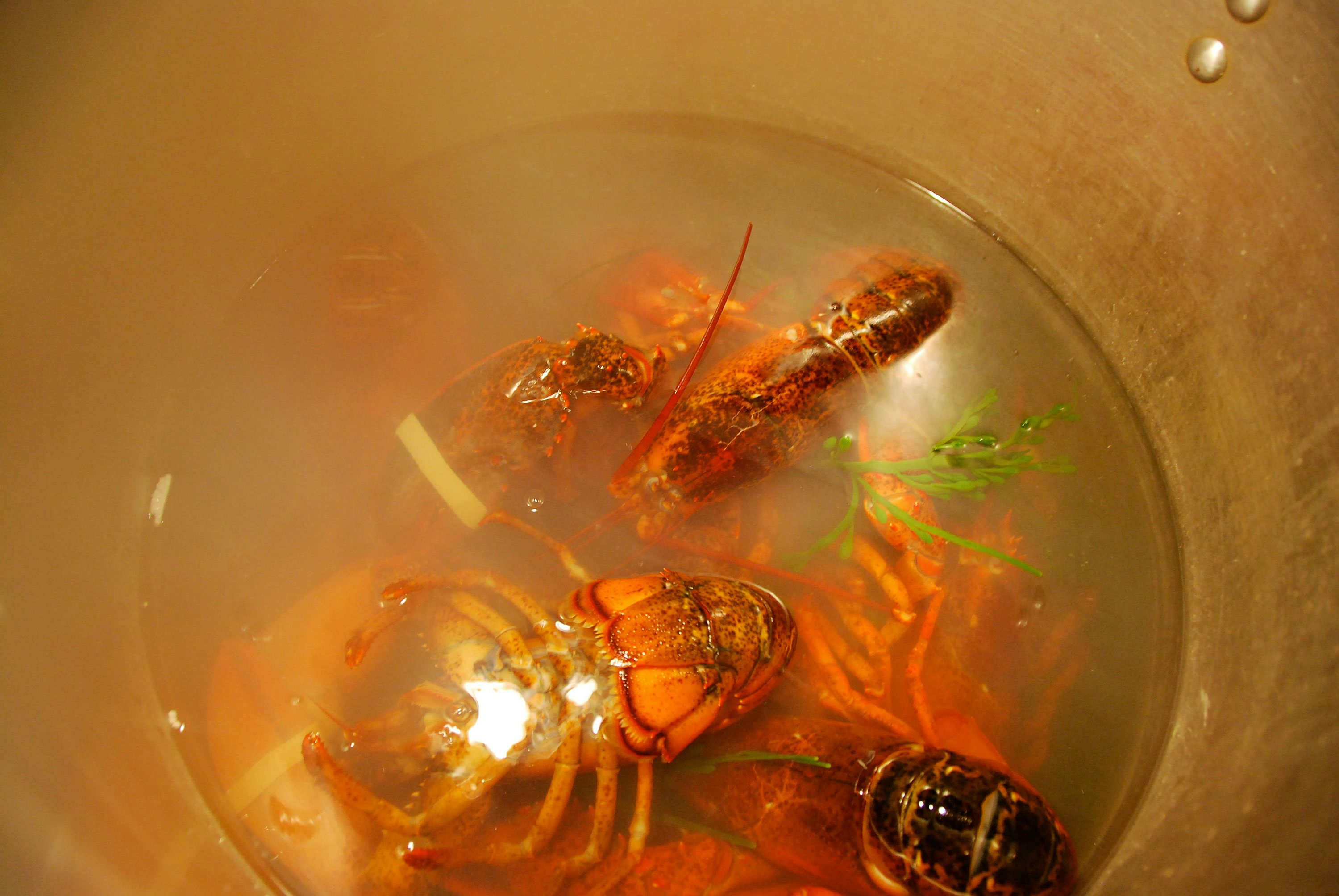 The state of Maine legalized the recreational use of cannabis in 2016 when the majority of voters approved it at the ballot box.
Gill is also licensed as a medical marijuana grower and uses her homegrown flower on the lobsters. The owner says the idea came to her after Switzerland outlawed boiling lobsters alive and offered the alternatives of electrocuting or stabbing them before they are boiled instead.
"These are both horrible options," Gill told the MDIslander. "If we're going to take a life we have a responsibility to do it as humanely as possible."
Though it may be a kind departure for the lobsters, it also seems that the publicity surrounding Gill's innovative method has caught the attention of Maine's health authorities. On Thursday (Sept 20), Emily Spencer, a spokeswoman for Maine's Department of Health and Human Services told The New York Times that they, "would treat food served to consumers at licensed eating places and affected by marijuana, as has been described with this establishment, as adulterated and therefore illegal."
But health officials also conceded that they do not know whether sedating a lobster with cannabis before cooking it would have any effect on someone who eats the lobster.
Gill ensured that getting lobsters high before they're cooked does not mean that they're infused when they reach the table (because that's not how you infuse foods). Since Gill will be cooking the lobsters at 420 degrees, any THC that might still be clinging to the lobster will be broken down, effectively making it the same as any other lobster once it is served.