The next weed millionaire could be you. The Marijuana Show—billed as "The Shark Tank of marijuana"—just premiered its third season, and is already gearing up for a fourth. Producers of the show recently extended the deadline for pitch submission, with the question, "Who will be the next marijuana millionaire?" The Marijuana Show, which streams on Amazon Prime, launched with the goal of dispelling the stereotype of the lazy, unsuccessful stoner. Forbes reports that they dished out $18 million in their first and second seasons, turning regular folks into weed millionaires.
It's no secret that cannabis is a multi-billion dollar business, but the stereotype of stoners who can barely get off the couch, let alone run a successful business, persists. The Marijuana Show aims to dispel those tired tropes with success stories of weed millionaires.
"The goal is to help more people understand what it takes to run a successful company," the show's hosts and co-creators, Karen Paull and Wendy Robbins, told Forbes' David Carpenter. The duo run the High Finance Fund, an investment firm specializing in the cannabis industry that grew out of the show's initial success. They bring in investors from the fund to evaluate pitches by the show's contestants, but unlike the traditional Shark Tank format, the contestants spend time completing challenges and building the entrepreneurial skills they hope will make them the next weed millionaire.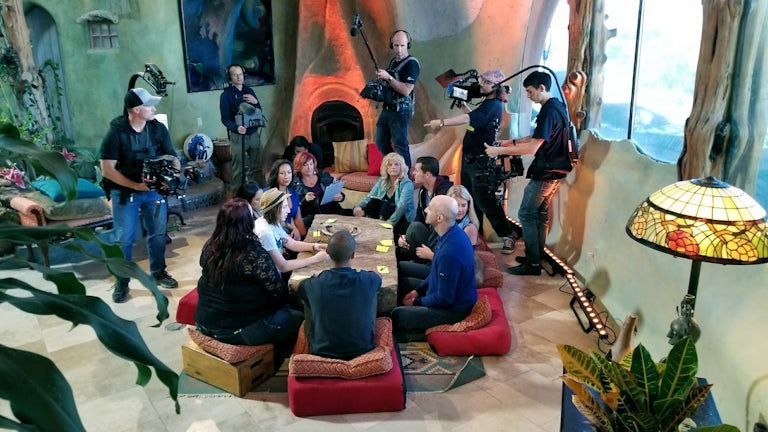 Contestants have included everyone from an ex-football player looking to market a cannabis-infused energy bar to a Utah mother of eight with a cannabis skincare line. One struggling senior from the first season became a weed millionaire after selling his business for $2.5 million. A 25-year-old who left a Wall Street career to grow CBD-rich pot in Colorado ended up getting $500,000 from connections he made on the show, despite not winning his season.
"One of the most refreshing aspects of the series might be its uncommon portrayal of cannabis enthusiasts as regular people—far from being druggies huddled in smoky basements," wrote Carpenter in Forbes. "These are motivated businesspeople who are respected in their communities and serious about their work."
And, as Carpenter notes, there's plenty of work to be done right now as the industry expands and investments keep pace. For example, Constellation Brands, owners of Corona beer, invested $191 million in Canada's Canopy Growth and yielded $700 million.
The show's investments are a lot smaller than that, but they are still significant to contestants looking to be the next weed millionaire. And, the co-founders stressed, it's not game over if you don't win.
"We also make ourselves available for mentorship after the show ends," Robbins told Forbes. "And those who focus on success and collaboration do weekly calls with us."
If you think that you are, in fact, the next weed millionaire, head over to their website and submit your pitch.