While it has since been taken down, a McDonald's billboard that was displayed near Raton, New Mexico, has been fast gaining national attention for its not-so-subtle reference to your favorite herb.
It's Exit 451 and not 420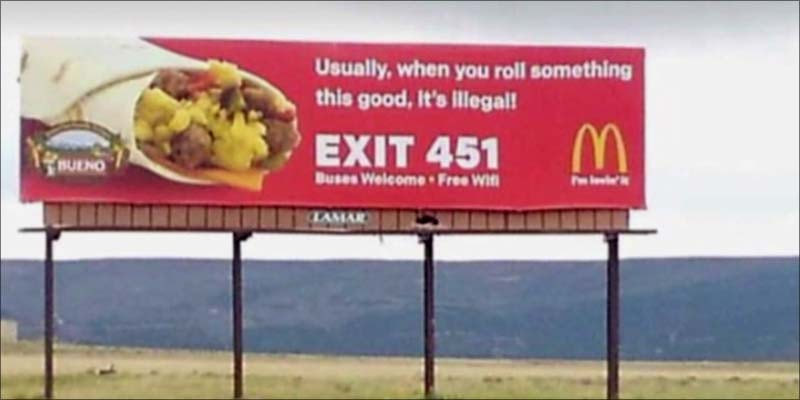 The image of the billboard, which some have said is pretty "blunt" (if you'll excuse the pun), shows that McDonald's has a pretty decent sense of humor. The Golden Arches chose to use that sense of humor when advertising its green chili breakfast burrito with the tagline "Usually, when you roll something this good, it's illegal!"
The billboard was erected at one of the restaurants near the border between New Mexico and Colorado, the latter which is just 12 miles from there, but still in a state that hasn't decriminalized weed (and has some people who don't have a sense of humor).
But the real mystery is why it was reportedly taken down, as even the Raton Chamber of Commerce found it amusing, with a spokesperson saying they did not have a problem with it and they hoped that it "encourages people to stop at our newly renovated McDonald's."
Not the first time and certainly not the last
While it's not new to see weed being advertised or referenced in advertised in cities across the country, some are better than others, which you can see for yourself.
You must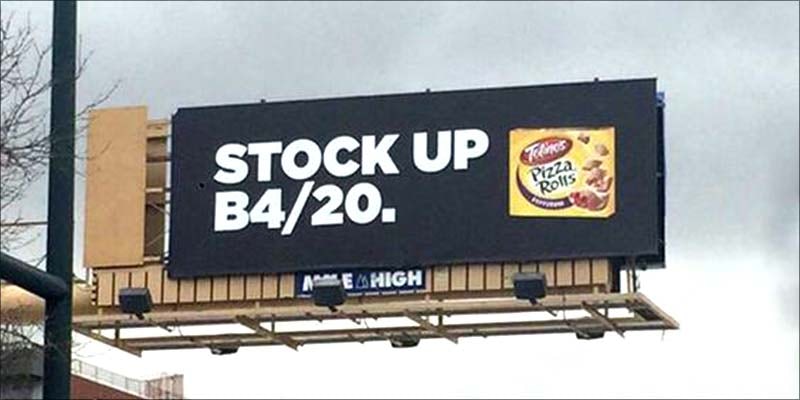 Because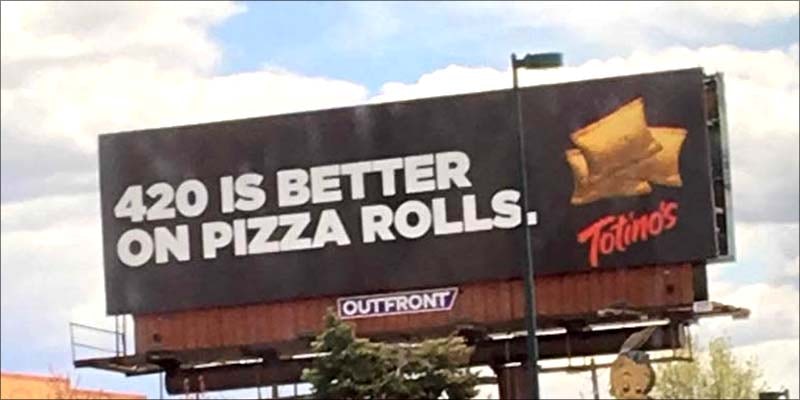 It's topical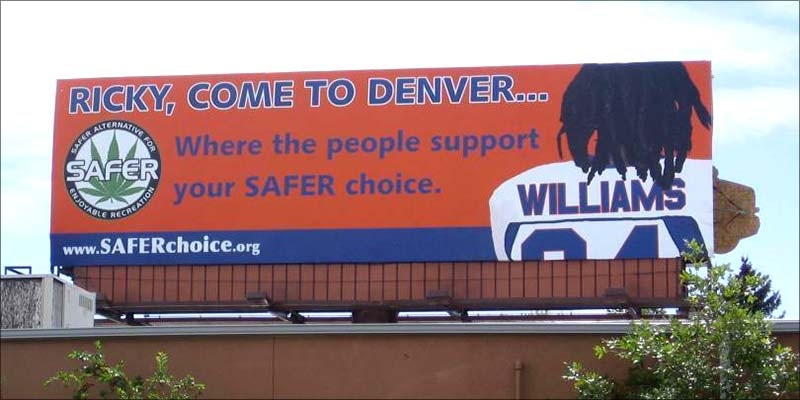 Reference away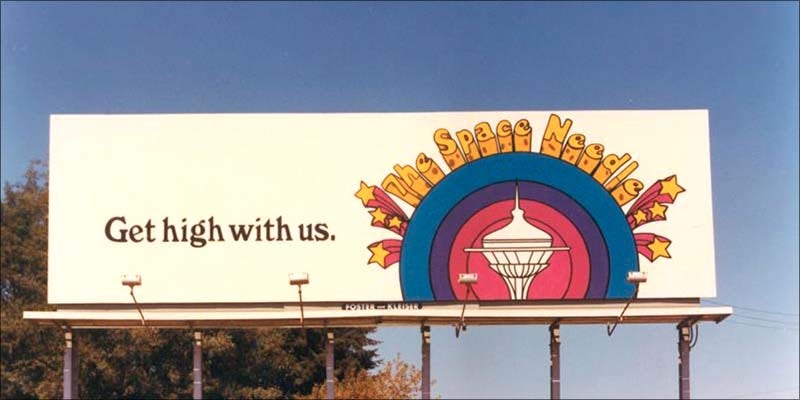 Because the puns never stop