A Utah Native American Church sues the federal government for seizing 5 ounces of marijuana it sent in the mail to a cancer patient who uses the medicine religiously for holistic health and healing. The church and cancer patient, Joy Graves, who are strong supporters of the plant medicine site the basis of the lawsuit was that the government broke freedom of free religious practice rights, stating the marijuana was part of a spiritual and religious practice.
Native American Church uses marijuana religiously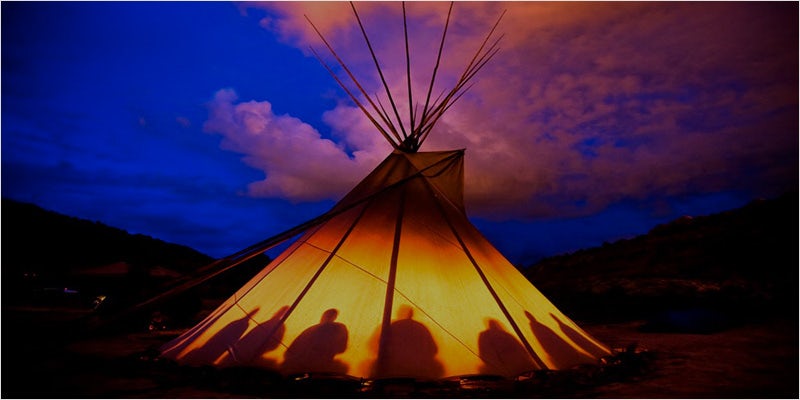 Joy Graves and James "Flaming Eagle" Mooney, founder of the Native American Church, sued the federal government demanding that they be able to ship marijuana for spiritual practices where ever they choose because federal religious freedom laws were being broke by the unlawful seizure.  The church sited that peyote and other naturally occurring plant medicines have been used for religious practices all over the world for centuries and the government has no right to control personal freedoms of choice to use these medications.  The church stated it aims to go to the wall with the federal government on this one.
"All I know is that Joy is extremely dedicated to her medicine, and we will continue to support her with everything we have," Mooney said of the medicine woman. "We will go to the wall for her because she is so pure in her intent to serve her fellow human beings."
The Utah Oklevueha Native American Church stated in its complaint that it boasts "thousands of members in the United States, Canada, Mexico, South America, and Africa." Membership into the church is a one-time payment of $200 and reading the group's code of ethics. Veterans and active duty service members get a 90 percent discount, and they can get their own membership card for just $20.
Raising red flags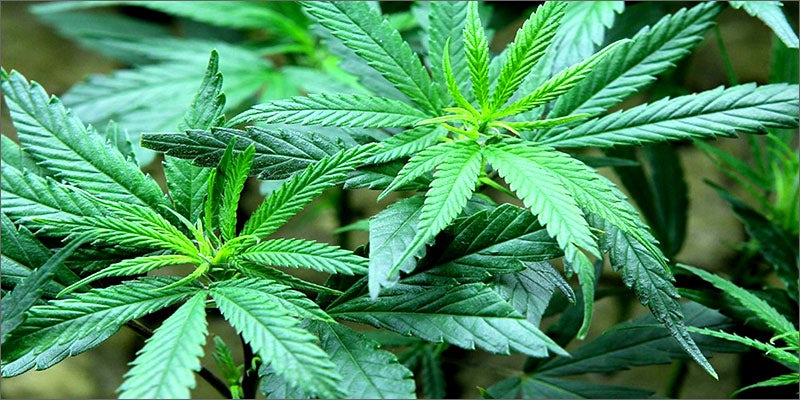 The church sees the marijuana as a healing plant and also a way to interact with other spirits.  The church receives scrutiny from other Native American communities stating that they are making a mockery of the true native spirit and that the founder is not of true native decent though the church has claimed AIRFA (American Indian Religious Freedoms Act) have been impeded upon by the federal government action. AIRFA is designed specifically to protect and preserve "the traditional religious rights and cultural practices of American Indians, Eskimos, Aleuts, and Native Hawaiians."
 Ruth Hopkins of the North Dakota Spirit Lake Tribe states that the church is raising a number of red flags, inviting non-native members to join them online, and using the laws to protect native Indian cultures to traffic marijuana.  She fears that the suit may go to the supreme court and that could reflect negatively on the cultural protection laws in the future.
Mooney states "he is a true believer, at least in the healing power of cannabis" telling The Daily Beast he "absolutely" believes that it can sustain and prolong life, even to the point of curing cancer. "I mean, that's proven every which way you can possibly read," Mooney said. "All you have to [do is] Google."
"Here, we don't deny anybody.  Our medicine people believe in respecting all walks of life. What they've done is convinced the public that you have to be a federally recognized Indian with a certain amount of blood quantum to practice religion," he said. "It's like telling a Catholic that you had to be born in Italy."
One similar case has already been won in Utah for religious spiritual uses of the peyote plant and creates a high potential that the church just may win the case regardless of ancestral native identity.  Pro choice and legalization could help resolve these marijuana matters in the future.
What are your thoughts religious and cultural practices of marijuana and other plant medicines for spiritual use? Let us know your thoughts on 
social media
or in the 
comments
section below.