New York City Mayor Bill de Blasio announced last week that the city has filed a lawsuit against drug companies that manufacture and distribute prescription opioids, like Oxycontin. The lawsuit charges that these companies propagated the opioid crisis with highly misleading and unethical marketing campaigns.
"It's time for Big Pharma to pay for what they've done," said de Blasio at a press conference in the Bronx.
The defendants named in New York City's lawsuit include Purdue Pharma, Endo, Allergan, Johnson & Johnson, Teva, Cephalon, AmerisourceBergen, Cardinal Health and McKesson.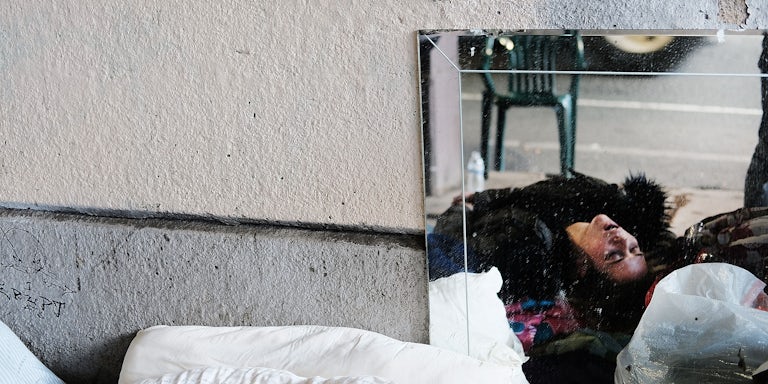 The law firm Simmons Hanly Conroy is currently representing New York State, along with other localities coast-to-coast for a total of roughly 200 cases. The case was filed in the State Supreme Court in Manhattan.
The city of Philadelphia and the state of Delaware have also filed lawsuits against pharmaceutical corporations in recent days. Additionally, in 2014, the city of Chicago took a number of major pharmaceutical companies to court for their "aggressive marketing" of opioids. 
One company, Purdue Pharma, the manufacturers of Oxycontin, has been uniformly targeted by these lawsuits and is considered among the most culpable of pharmaceutical companies responsible for the current opioid epidemic. Purdue has a long history of deceptive marketing campaigns, comparable to that of the tobacco industry in the past. The Sackler family, which owns Purdue Pharma, also owned medical journals and an advertising agency which were used to promote their pharmaceutical drugs. This was widely seen as unethical and a conflict of interest.
Purdue's marketing campaign for Oxycontin was unlike anything that had ever been attempted for a Schedule II drug. And although Purdue was eventually persecuted for this campaign, made to pay out roughly $600 million dollars in penalties and fines in 2007, this number represents only a small portion of the roughly $35 billion dollars in revenue generated by Oxycontin for Purdue. On a yearly basis, Oxycontin generates roughly $3 billion for the company.
In the years between 2006 and 2015, Purdue and other opioid manufacturers, combined with their affiliated non-profits, spent nearly 900 million dollars on lobbying efforts and political contributions. To understand the scale of these opioid manufacturers' political spending, consider that this number is roughly eight times the amount of money spent by the gun lobby.
Drug overdoses are currently the leading cause of death for Americans under 50 years old. With millions of dollars spent on social programs, emergency services, hospital treatment and law enforcement, some believe the opioid crisis has the potential to bankrupt America.
New York City's current lawsuit is the continuation of a multi-year effort to hold major pharmaceutical companies like Purdue accountable for their role in the opioid crisis, which is now the worst drug scourge in United States history.