Today, White House officials will meet with Adam Eidinger who leads a group of marijuana legalization activists to discuss the Obama administration's position on the schedule 1 drug status of marijuana.
A long time coming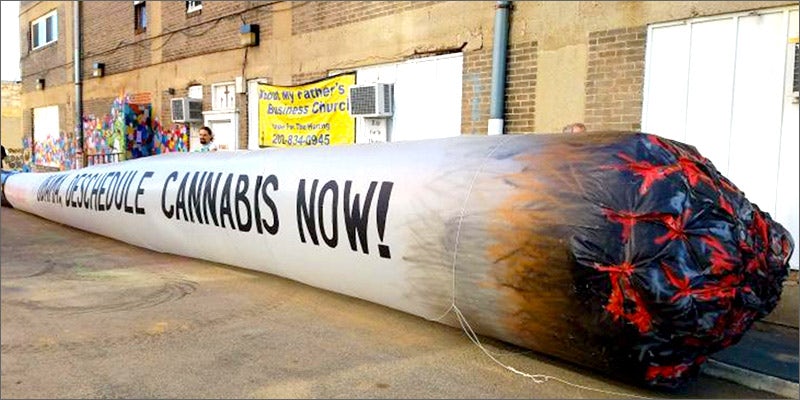 Since December 2014, Eidinger and his group DCMJ have been sending letters to President Obama aimed at persuading the administration to "de-schedule" cannabis. The group sent letter after letter and received no reply. Discouraged by the lack of engagement from the Obama administration, Eidinger decided to up the ante and organized his own "Bud Summit" in front of the White House gates.
Eidinger gathered his supporters and assembled an illegal smoke-in outside the White House, complete with a 51-foot replica of a marijuana joint painted with the phrase "Obama, Deschedule Cannabis Now!" The protest ended when a few dozen of the activists all lit their personal joints and sent a cloud of marijuana smoke toward the front doors of the White House.
Smoke-tavists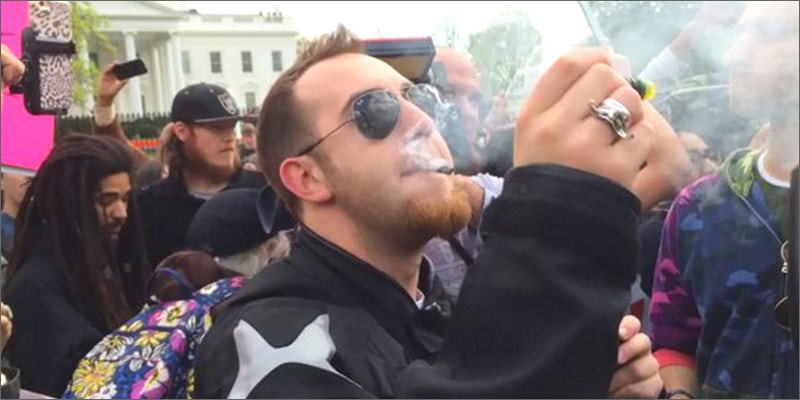 Apparently, the smoke-in was the gesture that would get the attention of the White House once and for all. Last Wednesday, Eidinger's group DCMJ issued a press release announcing that a White House official had contacted them and set up a meeting to discuss their agenda. The White House confirmed the meeting shortly after the press release.
Eidinger is a supporter of Sen. Bernie Sanders (Vt.), the presidential candidate who supports recreational marijuana use on the federal level, but believes Obama should take the initiative to get the ball rolling on marijuana reform before he leaves office. Eidinger has employed comical tactics to get the attention of Obama and his administration, rather than being aggressive as some activists have been in the past.
Political prowess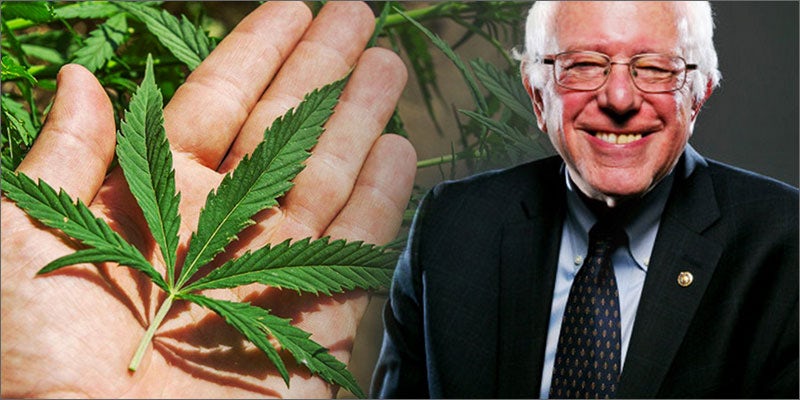 To advertise his April 2nd smoke- in, Eidinger printed fliers that said, "Due to popular demand, we're rescheduling 4/20 this year to 4/2 because Obama's been a BIG ZERO on cannabis reform."
In his last letter to Obama before the smoke-in, Eidinger wrote," As a former cannabis (and current?) user, you know firsthand that cannabis does not belong in the Controlled Substances Act."
We will have to wait to see the outcome of Eidinger's meeting with White House officials, but at the very least, he has made historic progress. His persistence and peaceful tactics proved successful in achieving a meeting, but will Eidinger be able to persuade the Obama administration to enact change?
Do you think Eidinger and his group will successfully change the minds of the Obama administration before he leaves office? Let us know on social media or in the comments below.