Aging Democrats have been scrambling since June to explain away what happened in New York. Many of them are still in denial about Alexandria Ocasio-Cortez, a 28-year-old who defeated one of the party's most well-established congressmen to become the Democratic nominee in New York's 14th district this November.
Leaders within the party, like Nancy Pelosi (D-CA), have refused to accept Ocasio-Cortez's victory as a turning point for the party. At a news conference following the young Democrat's victory, Pelosi wouldn't answer questions about the win. When she finally did, she seemed dismissive.
"Are we excited about another generation of people coming into the Congress?" the veteran Representative from California said when asked about Ocasio-Cortez. "I'm particularly excited that so many women are running across the country," adding, "Well, I'm female, I'm progressive. What's your problem? Two out of three ain't bad."
The threat to the party's establishment, however, isn't just coming from one millennial in the Bronx. Ocasio-Cortez has friends—and she plans to bring them with her to Congress.
One of the defining characteristics of all these candidates is that they stand by their issues—not because they poll well, but because, to them, they make sense. Among those issues is the nationwide legalization of marijuana.
"You go to legislators and they say, 'not this year, it's an election year' or 'that is not a very popular subject right now,'" Kerri Evelyn Harris, who is running in Delaware against well-established Democrat Tom Carper, tells Herb. "We need voices that aren't afraid to take on issues that are affecting our communities without fear that those issues may not be popular at the moment."
It's a common sentiment among newcomers like Ocasio-Cortez, who believe establishment Democrats failed to recognize the need for change in 2016 when they endorsed Hillary Clinton. Ocasio-Cortez and the candidates she's helping prop up were largely born out of the movement started by Bernie Sanders to speak more boldly and think more radically about issues ranging from identity politics to immigration.
"We should be examining how the current system is failing our generation," says Kaniela Ing, a 29-year-old former member of the state legislature now running for Congress in Hawaii.
This new wave of progressive democrats come from across the country, from New York to the Midwest and all the way to the Pacific. They come from the most ordinary roots and they're certainly not career politicians. Many, like Ocasio-Cortez, are activists, some are former service members or even preachers. James Thompson, a 46-year-old civil rights lawyer, went from being homeless on the streets of southern Florida to becoming a part of the U.S. Army's Presidential Honor Guard. He's now running for Congress in Kansas.
"The king of corporate PACs lives right here in our district," says Thompson, referring to Koch Industries, run by the conservative duo who has financed Republican candidates for decades. "Being able to win here I think sends a clear message to the rest of the country that it should be one person one vote, not one dollar one vote."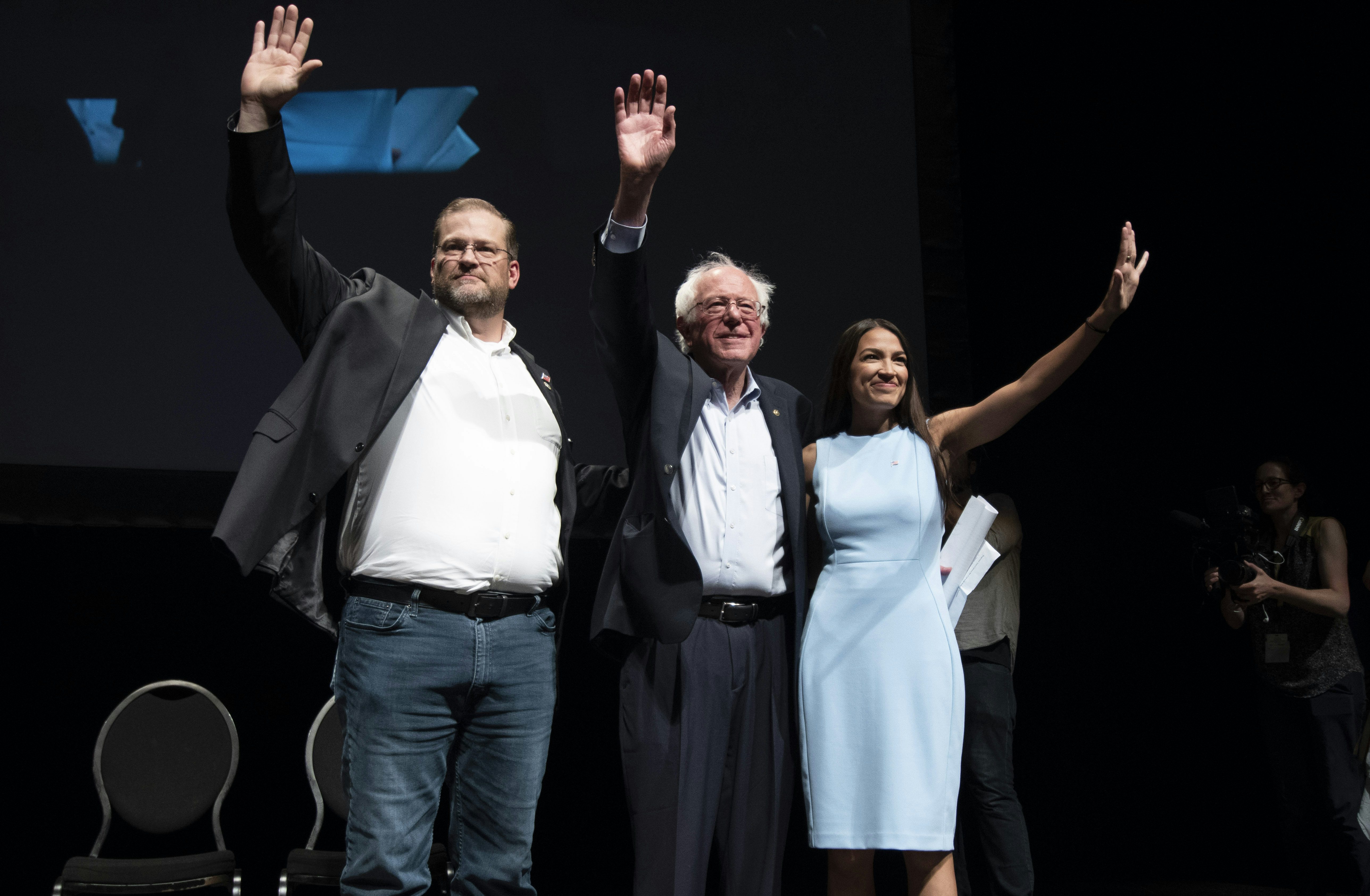 For Thompson, the prospect of winning isn't too far off. In fact, he came within 7 points of his opponent, Rep. Ron Estes (R-KS), just one year ago when the seat was left open by now-Secretary of State Mike Pompeo. With a tie in the polls one week before the special election, it took President Donald Trump, Vice President Mike Pence and Speaker of the House Paul Ryan to come out to Kansas for Estes to win against a relatively unknown candidate.
As a former service member, Thompson has spoken to veterans who want to see marijuana legalized because it's a better alternative to what they've been offered by a VA that has its hands tied by the federal ban. He's also personally seen how stigma can prevent people from trying medical cannabis.
His father-in-law, who has been diagnosed with Parkinson's, is an example. "All they want to do is prescribe him opioids," says Thompson. "He doesn't want to take them, he doesn't like the way it feels and he doesn't want to get addicted to something that could kill him." But it's also been difficult to get him to try medical cannabis, Thompson says, because "he's a 70-year-old Marine who doesn't want to break the law."
A military background is another common thread for candidates like Thompson and Harris—and one which comes with a respect for what cannabis does for veterans.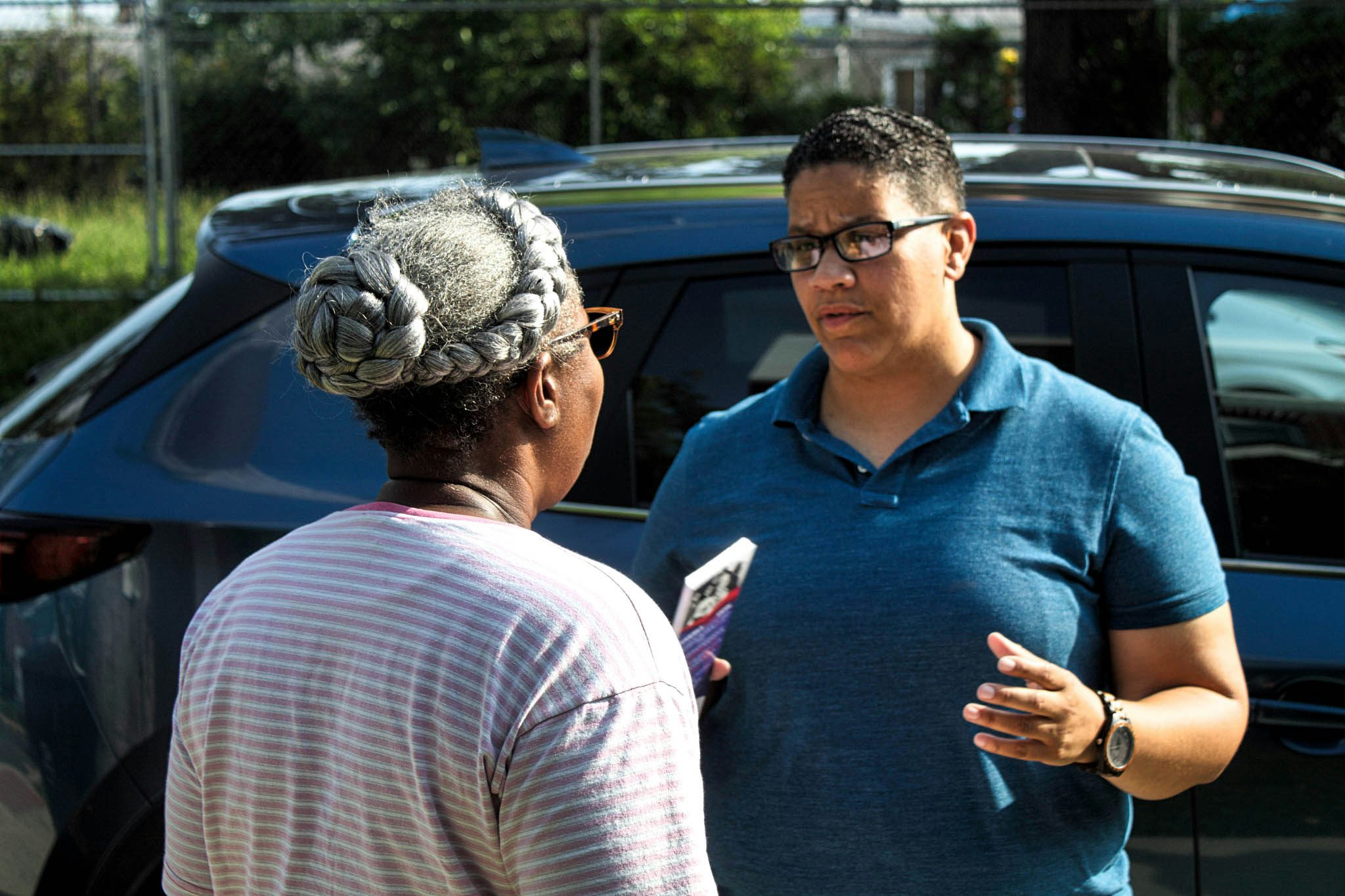 Harris, 38, was called to join the Air Force following 9/11. She transported troops and equipment from a base in Delaware across Africa, Europe, and the Middle East. Then, in 2008, she was forced to retire early when she started experiencing pain from the anthrax vaccine given to military members. Like many veterans, she was prescribed heavy doses of opioids which, she says, made her feel like "the walking dead." Also, like many veterans, cannabis allowed her to wean off those opioids and return to her normal self. It "allowed me to be able to live my life, to be able to sleep and to deal with pain," she says.
For Harris and the others being endorsed by Ocasio-Cortez, cannabis reform isn't only about medicine: it's about justice. According to the American Civil Liberties Union, as of 2010, more than half of all drug arrests were for marijuana. Between 2014 and 2016, marijuana arrests, most of which were for simple possession, went up in at least 21 states. And while arrest rates have gone down in Colorado, for example, since recreational legalization, minorities continue to be arrested at higher rates than whites despite similar rates of use.
This sort of inequity has been a central issue to the campaign of Ocasio-Cortez, who is of Puerto Rican heritage and has described herself as working class. She credits the unfair treatment of her cousin by law enforcement for inspiring her desire to end mass incarceration. Harris, too, has a brother who, she says, she barely knows because he's "been in and out of jail for drugs my entire life." It's these kinds of personal experiences that were crucial in helping Ocasio-Cortez defeat former Rep. Joe Crowley, a white 56-year-old who critics say was out of touch with his largely Hispanic district.
Regardless of what happens at the ballot box this year, it seems federal lawmakers are finally ready to make the changes polls say their constituents want. There are currently more cannabis-related bills moving through Congress than ever before. As of 2017, Gallup found that 64 percent of Americans—Democrats and Republicans—think its time for prohibition to end. But for Ocasio-Cortez, and those hoping to follow her to Washington, legalization is about more than a plant.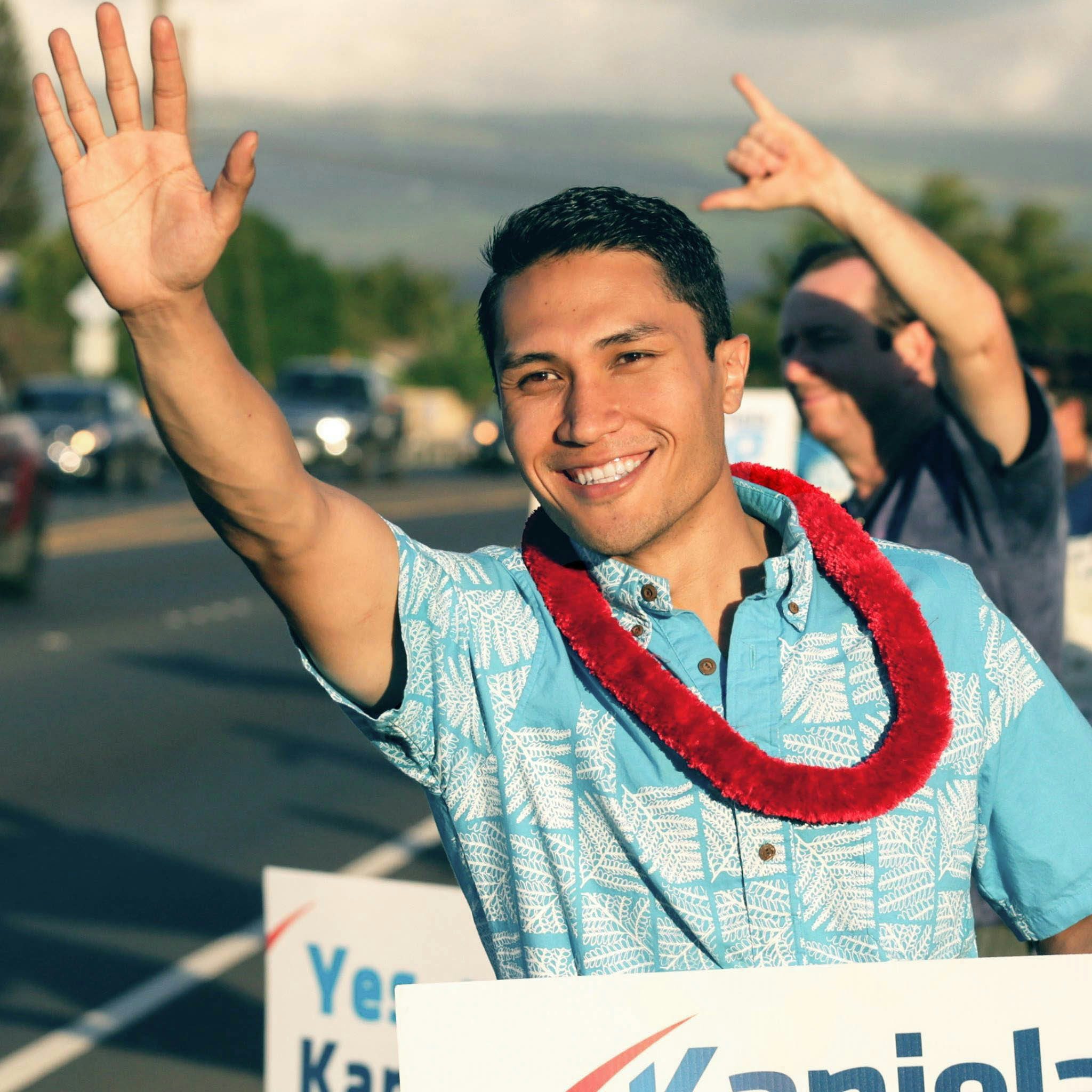 For Kaniela Ing—who is running in Hawaii on August 11—it's about, in part, making sure that he fixes his state's medical cannabis system where, he says, "the same people who profited off of the war on drugs are the ones applying for dispensary permits." He tells Herb he would support a policy which releases those who were locked up for non-violent crimes and gives them a first pass at dispensary permits.
For Thompson—who is running in Kansas on August 7—it's about not breaking up families because one member did something that's increasingly becoming legal, on the state level, in the U.S.
And for Harris—who is running in Delaware on September 6—it's about making sure people like her aging father can access cannabis for his pain at a reasonable price without fear of getting in trouble with the federal government. (The average ounce of flower in Delaware currently costs $365.) She's also adamant about the importance of legalizing home grows so patients aren't forced to get their cannabis at prices set by large pharmaceutical companies.
This sort of nuanced understanding of cannabis—and other pressing issues facing our generation—is why we need fresh faces like Ocasio-Cortez in Congress. As Harris says, cannabis reform isn't just about legalization, it's about legalizing "correctly."