A new study found that older Americans are using significantly more marijuana than they were 30 years ago. This is particularly true compared to other, younger age groups, some of which have even seen a decrease in marijuana use.
The study was conducted by researchers William Kerr, Camillia Lui and Yu Ye, and first reported by the Washington Post. They conducted the research using three decades of survey data from over 40,000 respondents, who disclosed whether or not they had used cannabis in the past year.
The researchers found a significant rise in marijuana use among both the 50 to 59 and 60+ age groups. Compared to 30 years ago, Americans in these two age groups were found to be 20 times more likely to consume marijuana. These older-aged groups were the only two cohorts found by the researchers to have dramatically increased their marijuana use over the past 30 years.
People aged 18 to 29 experienced a slight dip in marijuana use over the past 30 years, going from 29.9% in 1984 to 29.2% in 2015. Americans aged 30 to 39 also reported smoking slightly less marijuana in 2015 (14.8%) than they did in 1984 (18.1%). Americans aged 40 to 49, however, reported a slight increase in marijuana use, going from 9.6% in 1984 to 11.7% in 2015.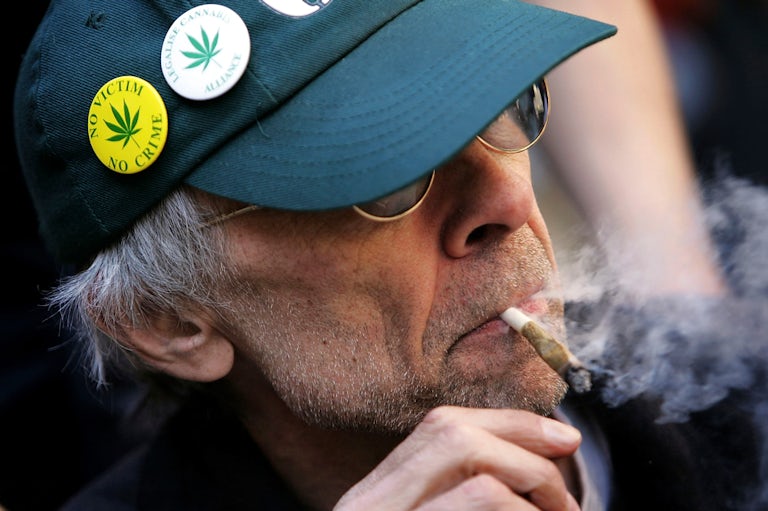 While many would assume that marijuana use would increase across all age groups due to marijuana's increasing legalization and public acceptance, the researchers found that only certain age brackets underwent an increase of marijuana use. In general, though, more of the American public supports marijuana than ever before.
Just recently, support for marijuana legalization among Republican voters passed the 50% mark, according to a recent Gallup poll. Support for marijuana legalization among Democrats is currently at 72%, with 67% of Independents also supporting legalization. On average, 64% of Americans support marijuana legalization.