For some legislators, it doesn't matter how many people support a potential change in law. It doesn't matter how many different proposals get submitted, or how many times they keep coming back. The stonewall of progress holds fast, held firm by the tiniest of loopholes. This is the case in Arkansas, where the Attorney General is batting away legalized cannabis left and right. How long can she fight the tide of the will of the people? 
Amendment rejected for 8th time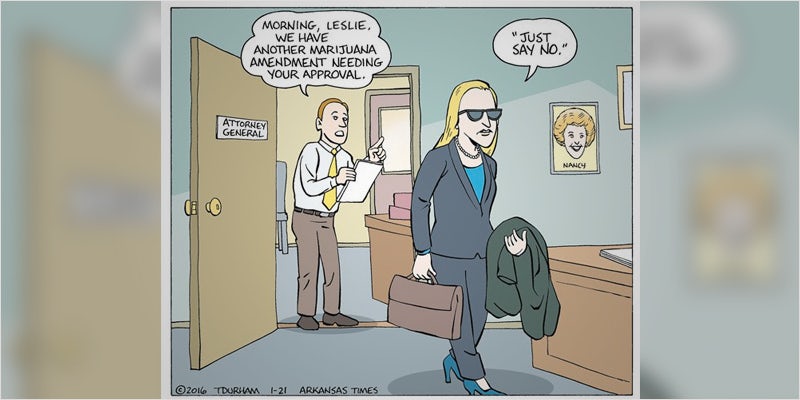 A proposed constitutional amendment that would allow industrial hemp and medical marijuana has seen its 8th rejection at the hands of Attorney General Leslie Rutledge. Proposed by Mary Berry of Summit, the Arkansas Cannabis Amendment aims to legalize adult use of marijuana, and institute the legal framework for cultivation, distribution, sale, possession, and use of the plant.
It also aims to allow the release of non-violent marijuana offenders from "incarceration, probation, and parole", and to expunge their records of marijuana offenses. Rutledge's rejection response cites her ability to reject a proposal based solely on the effectiveness of its title, regardless of merit.
In her rejection, Rutledge quotes Arkansas law:
"The Attorney General 

is 

required, pursuant to Ark. Code Ann. § 7-9-107, to certify

the popular name and ballot title 

of 

all proposed initiative and referendum acts or

amendments before the petitions are circulated for signature. The law provides that 

the Attorney General 

may, 

if 

practicable, 

substitute and certify a more suitable and 

correct popular name and ballot title. Or, 

if 

the proposed popular name and ballot 

title are sufficiently misleading, the Attorney General may reject the entire petition."
A separate proposal by attorney David Couch of Little Rock has finally seen her approval, after also being rejected at least 3 times before. It needs 85,000 signatures to get on the ballot.
Another proposal was approved by previous Attorney General Dustin McDaniel in 2014, which needs 67,887 signatures to get on the ballot. Known as the 2016 Aransas Medical Cannabis Act, it hopes to make it to voters this November.
Citizens are sick of Rutledge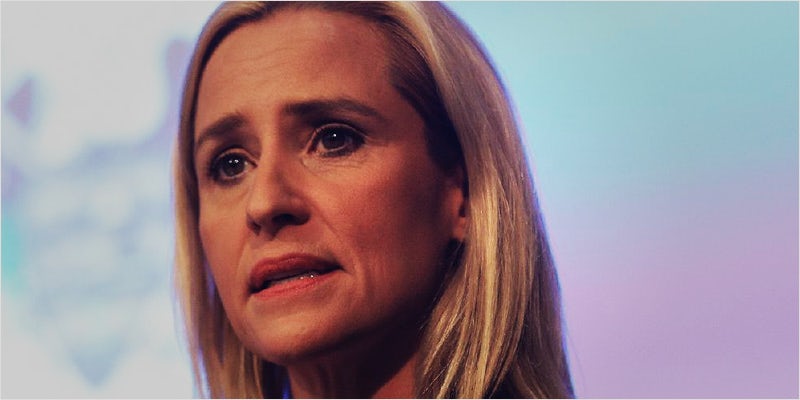 To give a more accurate portrait of the current Attorney General of Arkansas, let's take a look at her professional record. Since graduation from law school in 2001, she has been unable or unwilling to hold a job for more than 2 years, holding over 9 positions in the timeframe.
14 months as deputy prosecutor in Lonoke County
A few months in private practice in Jacksonville
Established a personal law firm in Little Rock in 2012 after the elections.
Apart from these positions, her jobs have almost entirely been for partisan politics or government positions won through nepotism, such as a law clerk for Jo Hart, and deputy counsel for Huckabee, whom her father served as drug czar.
Even the State doesn't want her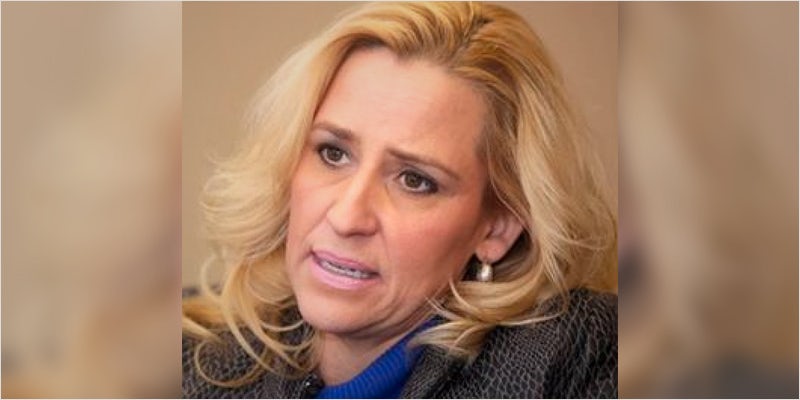 With files of accounts of her mishandling cases, the Arkansas DCFS Human Services put her on a "do not rehire" list due to "gross misconduct". She currently refuses to allow her personnel file to be made public. Her past includes inappropriate email traffic, accusations of racist and sexual misconduct, and voter registration fraud, when Rutledge's voter history came under scrutiny after Pulaski County Clerk Larry Crane canceled Rutledge's voter registration, discovering she simultaneously was registered to vote in Pulaski County, Washington DC, and Alexandria, Va.
She is also backed to the tune of $1.8 million dollars by super PAC groups funded by Big Tobacco, who spent the money to smear her opponents, and is under investigation by the Arkansas Ethics Commission for violating federal law with the Republican Attorney Generals Assoc. by coordinating advertising with the groups and appearing in their ads, despite being a candidate at the time.
What her "approval" means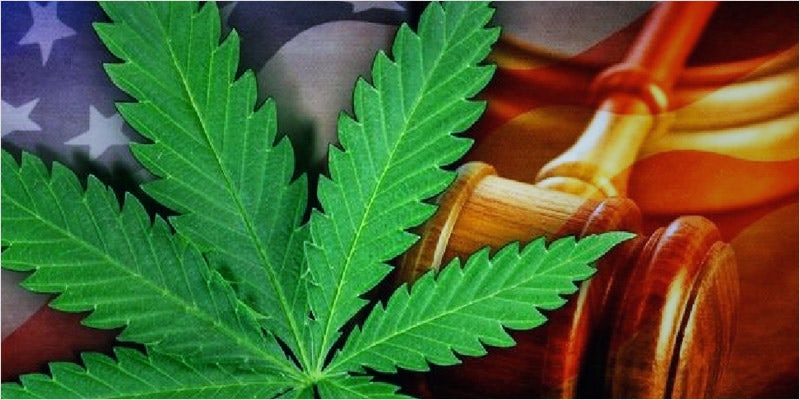 Let us not overlook the fact that AG Leslie Rutledge is shutting down these proposals based simply on the wording of their title. The fact that the proposal she finally approved comes from a fellow Little Rock attorney comes as little surprise to activists, though for David Couch he has called her repeated rejections as "politically motivated".
Activists in Arkansas are all too familiar with defeat. In 2012, Issue 5 was rejected by the AG's office 4 times before being approved, only to fail with a 49% approval -51% rejection vote.
Ryan Denham, the Deputy Director of Arkansans for Compassionate Care, said he isn't surprised by the extraordinary delays when he spoke to Leafly about his efforts in 2012.
"When we applied back in 2012, we weren't approved either the first time," Denham told Leafly. "We had to resubmit our initiative four times before it was approved on the fifth try. I think the Attorney General just wants to make sure the ballot title accurately reflects the law, especially when the bill is a dozen pages long."
Attorney General Rutledge states,
"Neither certification nor rejection of a popular name and ballot title reflects my view of the merits of the proposal. This Office has been given no authority to consider the merits of any measure when considering the sufficiency of a proposed ballot title."
A number of other marijuana petitions, covering both pure legalization and medical marijuana only, are already circulating. All were approved for the ballot in 2014 before Rutledge took office.
Do you think that the citizens of Arkansas should petition for Leslie Rutledge's dismissal? Will any Issue that manages to get on the ballot actually be passed this year in the state? Let us know what you think on social media or in the comments below.