A new study found that parents who still have children living at home are consuming more cannabis than they were in previous years. This finding raises concerns about both the popularization of cannabis, as well as the lack of public spaces designated for legal cannabis use, which may affect where parents choose to light up. 
This study was conducted by researchers at both Columbia University's Mailman School of Public Health and the City University of New York. It will appear in the online issue of the journal Pediatrics in June. The researchers used data from the National Survey on Drug Use and Health to make their findings, which looked at factors such as the parents' gender and use of tobacco.
According to the data, non-cigarette smoking parents' past month cannabis use increased by roughly two percent between the years of 2002 and 2015. Cannabis consumption among cigarette smoking parents saw a more drastic increase of six percent in that same timeframe. Parents' reported use of cigarettes, on the other hand, declined by eight percent in those years.
In general, parents who already smoked cigarettes were found to use cannabis at a rate that was almost four times greater than non-cigarette smokers. Male cigarette smoking parents were also found to consume cannabis at a rate of four percent more than their female counterparts. Younger parents reported consuming cannabis at a rate of seven percent more than those 50 years or older.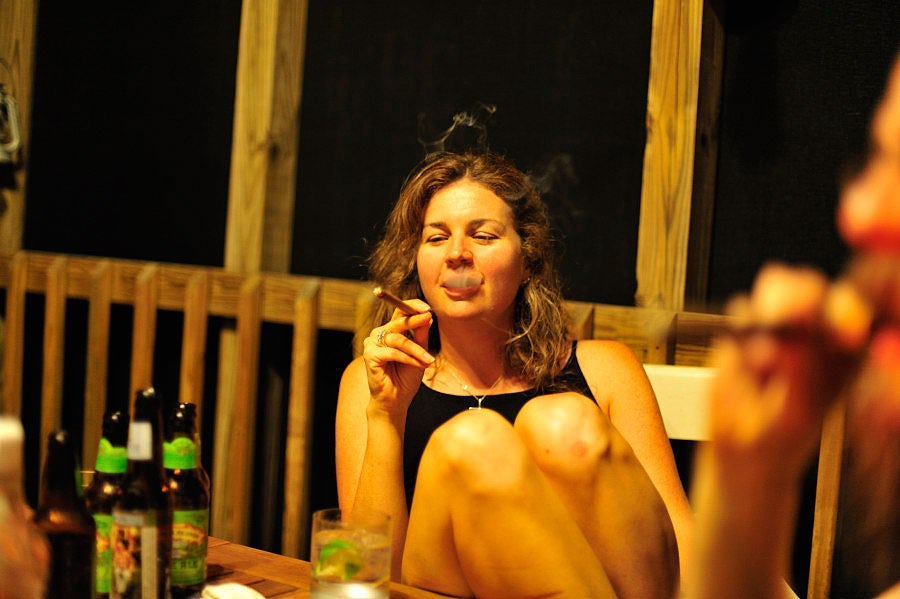 The researchers hypothesize that, due to the prohibition on public cannabis use, it's more likely for parents to be using cannabis within their own home. This raises questions about the importance of facilities like "cannabis lounges" and "cannabis cafes" where people can legally consume cannabis. However, while parents with children living at home were generally found to be using more cannabis, the study was not able to determine if this cannabis consumption was actually done around their children or with their children's' knowledge.
This lack of information hasn't stopped certain mainstream news sources, like USA Today, from publishing headlines like "More parents are smoking pot around kids; children inhaling second-hand smoke," which falsely suggest that the study was able to determine the location of parents' cannabis use.
Still, Renee D.Goodwin, the study's lead author, worries that the legalization and popularization of cannabis could undo public health efforts to minimize the amount of secondhand smoke that children are exposed to. Early research suggests that, just like tobacco smoke, inhaling secondhand cannabis smoke is not good for your health.