Tennessee University: Racist Drug Tests Targeted at People of Color
Nashville's WSMV reports that Terrence French and one of her roommates, the only Black women on the floor, "had to test for drugs after a resident assistant smelled marijuana on their floor and searched their room Sunday. University policy requires searches and tests when there is "reasonable cause," but the RA did not search the two students' white suitemates. To date, there's been no reason given for why these particular students were questioned when no one else was. Ultimately, the searches and forced drug tests turned up nothing.
The University responded that "there is no indication of targeting in this incident" and that the University's "policy is to check every room every night." Students are divided on whether or not the action was motivated by discrimination.
"There definitely was tension going on," Nick Camillo, a sophomore at the university told WSMV.  "One half is saying it was a big misunderstanding. [The other side is saying] definitely it was handled wrong, but it wasn't racially motivated."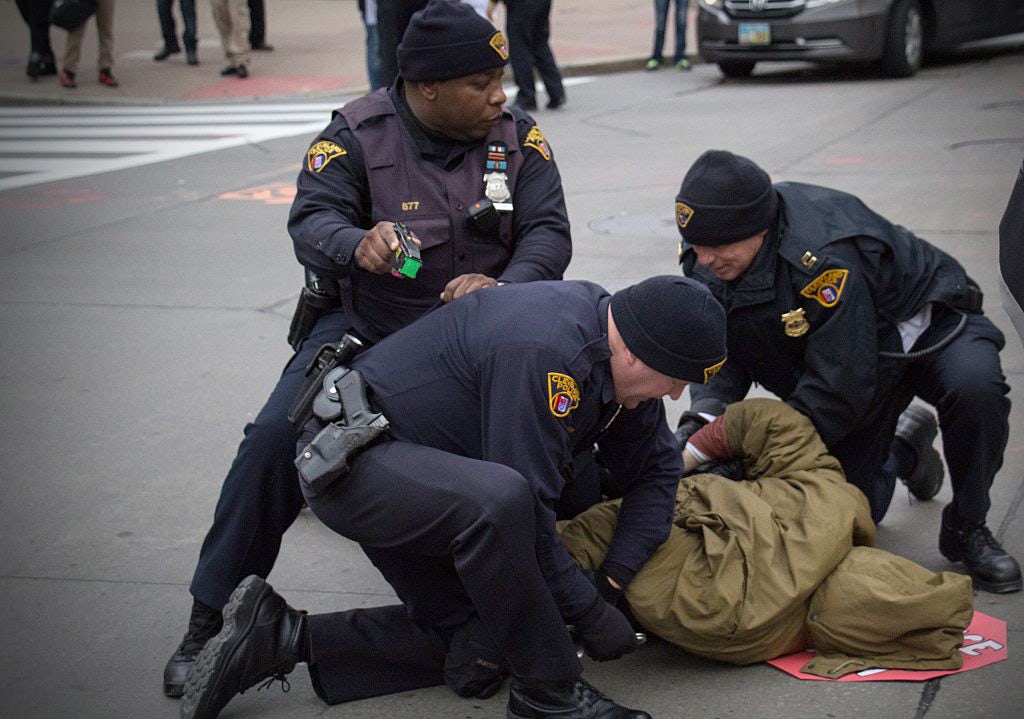 While there remain many unanswered questions about the incident, it's important to consider that searches like the one at TNU happen disproportionately to people of color across the country, at schools and in public. "In schools where students of color accounted for more than half of the student body," The Atlantic reports, "random sweeps [were conducted] two to 18 times greater than at schools where the nonwhite population was less than 20 percent." Such practices have extended into the real world too: New York's defunct policy of stop and frisk allowed the search of anyone for any reason. Before it was ruled unconstitutional, the policy resulted in 600,000 undue arrests for marijuana possession, which was decriminalized in 1977. Those arrested were mainly people of color, reports the Drug Policy Alliance.
Anyone who looks at the school-to-prison pipeline will also see there's a clear connection between targeted searches and the disproportionate criminalization of people of color. For students who avoid the trap, school can be a harsh and demoralizing environment.
There continues to be uncertainties about what recently happened at TNU—and it's irresponsible to assume we know all the facts—but it would also be irresponsible to fail to place this event into the larger historical and political context of profiling in the U.S. Some of the students at TNU seem to already be doing that. Following the incident, Camillo, a sophomore at the university, told WSMV: "There are some who are questioning is this the place I want to be."