Getting older has its compensations. And one of those is that nobody can tell seniors what to do. That especially applies to personal decisions like whether to use cannabis.
Pot and pensioners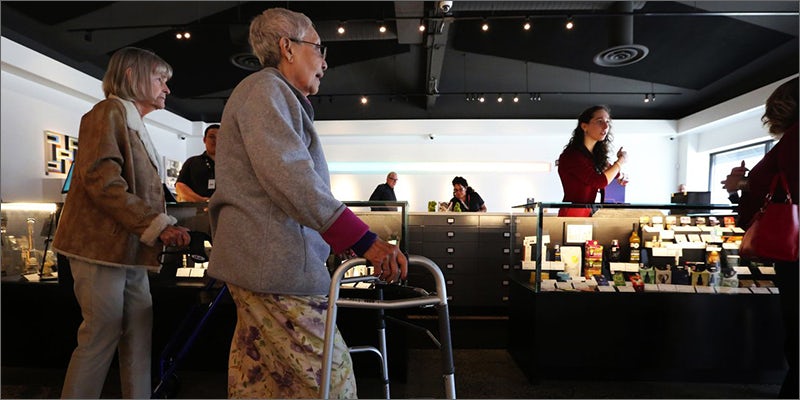 A van full of seniors from an assisted-living community on Thursday visited a cannabis store in Seattle for an informational "Pot 101" tour. They came, they saw, they listened… and they left with tinctures, ointments, flowers, and a deeper understanding of a substance that most of them had never tried before.
84-year-old Barbara Krause told The Seattle Times,
I didn't know what to expect. I was raised at a time you didn't do marijuana.
The seniors toured the Vela recreational marijuana store in Seattle's Sodo neighborhood. They also took a look at Suncliff, a nearby cannabis growing and processing facility.
Krause said she came away impressed. "It was very professional," she said. "I'm hopeful. I think a lot of people should open their minds to the health thing."
Barbara left the store (with the help of a walker) carrying a small container of ointment infused with cannabidiol (CBD). That's a non-psychoactive component of marijuana which relieves pain, but doesn't get you high.
While she said she bought it for her daughter's arthritis ("I don't have arthritis yet," she said), she also admitted there was a "good chance" she'd try it herself.
Eight seniors from Sound Vista Village, an assisted-living community in nearby Gig Harbor, took the Pot 101 trip. They wanted to learn more about cannabis and the products available in the legal market. Included in the what they learned was information about the therapeutic properties of the herb.
The group also learned about uplifting sativa varieties of cannabis, as contrasted to the more sedating indica strains. They heard about terpenes, the aromatic oils which give strains their recognizable smells (think about the difference between Blueberry and Sour Diesel for instance – that's the terpenes).
A lesson in what NOT to do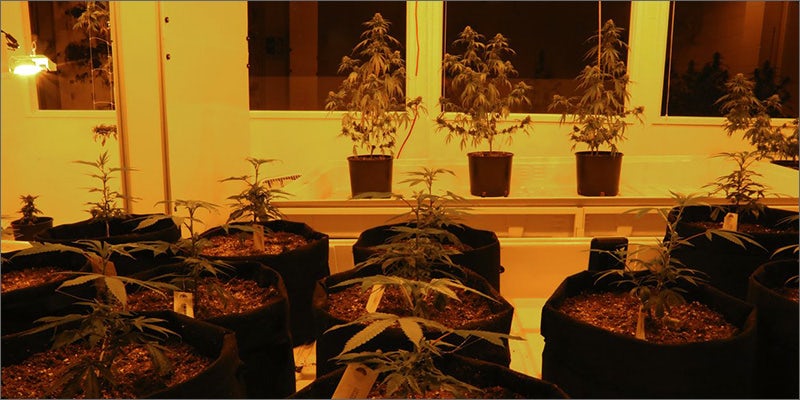 They were also briefed on the differences in consumption methods, including smoking, vaporizing, and eating cannabis. That discussion included the "Maureen Dowd warning," named after the New York Times columnist who infamously freaked out in her Denver hotel room.
Dowd lay panting and paranoid for hours after consuming perhaps a bit more cannabis than she should have. (She was, of course, fine afterward. Marijuana, even eating way "too much" marijuana, never does any lasting damage; it just gets you high a.f. for awhile.)
Eighty-eight-year-old Verna Gregg, a member of the group, said she had some experience in that regard. "My nerves were shot," she said of a visit with her grandson, his wife and two children. A bit of cannabis-infused cookie helped calm them. The next day she ate a good bit more of the cookie, and "It took me out of my head," she said.
More older Americans are using cannabis, according to those in charge of knowing such things. For Washington state residents 65 and older, the proportion who said they'd used cannabis in the past month rose from 0.9 percent to 2.4 percent as legalization was phased in. That's an almost threefold increase in just three years, from 2011 to 2014.
"We've had a lot of questions about cannabis," said Tracy Willis, director of corporate development for Village Concepts. The company owns Sound Vista Village and 16 other assisted living facilities in Washington state. "The idea is to demystify it."