A recent report from New Frontier Data, a Washington DC-based consulting firm, suggests that the marijuana industry could be the country's second-largest job creator by 2020.
The report finds that by 2020 the marijuana industry will create a quarter of a million jobs in the states that have some form of legal framework. That increase in the workforce is more than nearly every other industry including construction, manufacturing, and retail according to numbers from the Bureau of Labor Statistics. Only the healthcare industry is expected to outperform cannabis.
Until recently the jobs produced in the black market industry remained unrecorded, and while it's likely that those figures were also quite large, the continued legalization of marijuana has the potential to increase that number drastically. Frontier's research was based primarily on existing recreational and medical markets, but as more states are added to the legal list, the jobs numbers will surely climb with them. Far more than growers and distributors, the marijuana industry provides work to periphery employees like construction workers, engineers, as well as administrative workers.
Currently, only eight states and the District of Columbia have legalized recreational marijuana while 25 states have some form of a medical regime. There are only three states left that still have an outright prohibition with no level of decriminalization. In 2016, the recreational marijuana market was estimated to be worth $7.2 billion. The medical marijuana industry alone is projected to double that by 2020.
In 2016, the recreational marijuana market was estimated to be worth $7.2 billion. The medical marijuana industry alone is expected to double that by 2020.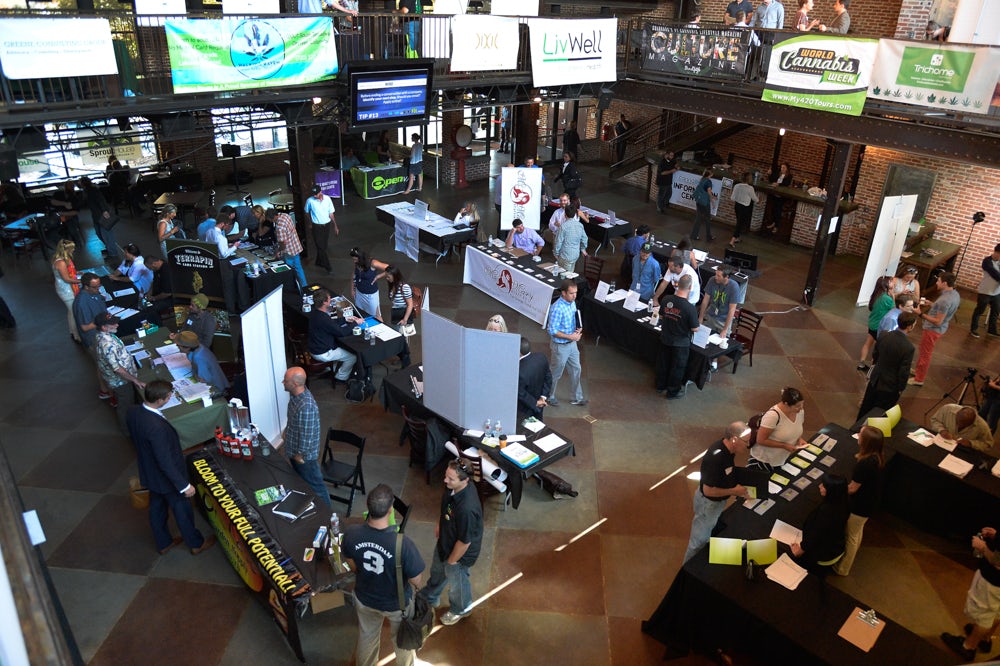 Despite government opposition, many in the industry are enthusiastic about this level of growth and are hoping that it will cause lawmakers to reevaluate their opinions. Founder and CEO of New Frontier Data, Giadha Aguirre De Carcer is among those believers who see the industry as having a potential to defy economic trends.
"While we see a potential drop in the total number of U.S. jobs created in 2017, as reported by Kiplinger, as well as an overall expected drop in GDP growth, the marijuana industry continues to be a positive contributing factor to growth at a time of potential decline." She said in a statement. As with any other industry, she expects that growth will eventually plateau, but this is a fate that is still far ahead into the future. "We expect the cannabis industry's growth to be slowed down to some degree in the next 3 to 5 years, however with a projected total market sales to exceed $24 billion by 2025, and the possibility of almost 300,000 jobs by 2020, it remains a positive economic force in the U.S."
According to Marijuana Business Daily, the industry currently employs more than 165,000 people. With federal lawmakers still in opposition and marijuana's continued designation under Schedule 1 of the Controlled Substances Act, the industry in legal states like Colorado has been experiencing some major roadblocks. One major obstacle is that their access to investment and banking services is limited as federal regulations still prohibit banks from taking money from what they see as an illegal industry. All of this while still accepting tax money from businesses who are forced to operate with cash only.
In May of 2017, the Attorney General Jeff Sessions sent out a memo outlining his intention to reverse Obama era policies which would have handed the reins of drug enforcement over to the states as long as they enforced strict regulations.
In the summer of 2016, the 9th Circuit Court of Appeals determined that the federal government does not have a right to interfere with states that have a tight regulatory system. Coupled with research showing the medical benefits of cannabis as well as the financial incentive, the court decision could affect the way federal marijuana laws are enforced and result in far more states, and jobs, joining the industry.