Cannabis is about to find itself aboard the International Space Station for the first time thanks to a Lexington, Kentucky-based company called Space Tango.
Using micro labs no bigger than a microwave, housed together in a larger container, Space Tango will test the potential of a variety of plants to grow in space.
For the time being,  the modules will only be testing hemp, but if the tests are successful it's possible that we could one day see the world's first space-born strain.
The limited production, research and development of industrialized hemp was legalized in the United States with the passage of the 2014 U.S. Farm Bill. For the first time in nearly a century, these new rules allowed for the research of hemp as a source of fiber, food and medicine, among other products. The latest version of the Farm Bill now includes a provision which could legalize hemp entirely.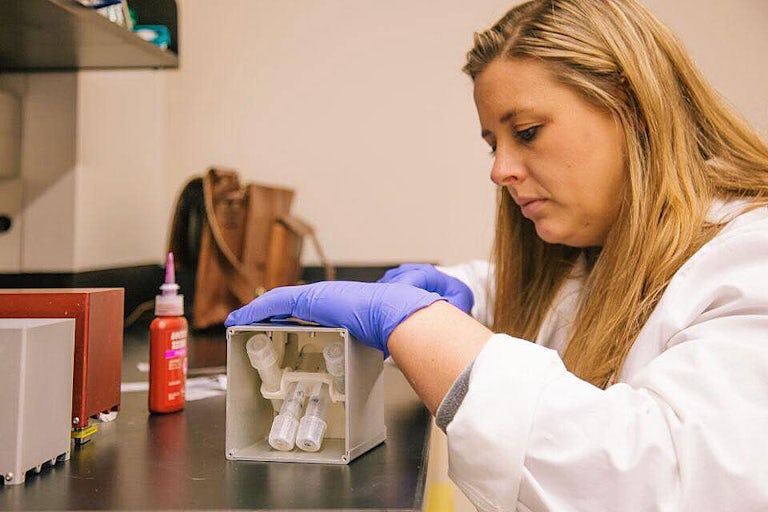 Former NASA engineer Kris Kimel founded Space Tango to discover whether growing plants, primarily used for food, could be more effective in space where the zero gravity conditions could offer a less stressful environment for the plants.
"When plants are 'stressed,' they pull from a genetic reservoir to produce compounds that allow them to adapt and survive," Dr. Joe Chappell, an advisor to Space Tango, explained in a statement. "When we send plants to the International Space Station, we eliminate one core, constant force, to which plants are well-adapted—gravity."
In addition to cannabis, brewers like Anheuser-Busch have supplied barley to Space Tango to produce zero gravity beer.
But just like space beer, interstellar weed could cost you. In the spring of 2018, Australian brewers 4 Pines were expected to spend up to $1 million crafting their own space beer at $90 per zero gravity bottle (without the beer), according to Forbes.
Space Tango would not be the first to attempt to launch weed into space, but they would be the first to attempt to grow it there. In October of 2017, Herban Planet, an online resource for cannabis-based info, launched a pound of Thin Mint Girl Scout Cookies into the upper stratosphere with the help of Sent Into Space, a company which can be hired to launch shit into the sky. Neil deGrasse Tyson also recently chimed in on this whole emerging weed in space trend. His take? If you're gonna light up on a rocket in space, lock yourself in your cabin so you don't do something stupid. But, really, just don't do it.